2017 "Shattered Dreams" elicits emotion from junior and senior class this morning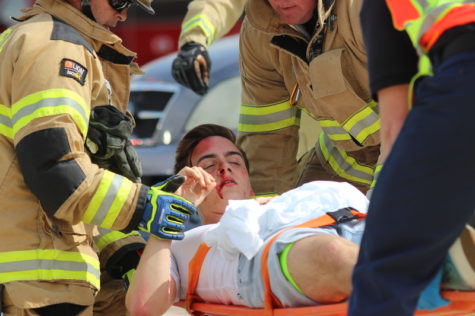 Shattered Dreams, a drunk-driving awareness program that takes place every two years, was orchestrated in the Coppell High School parking lot this morning. Juniors and seniors gathered in the arena at around 10 a.m. to watch a video directed and produced by members of CHS's television station, KCBY.
The video featured 13 CHS students getting into a fatal car accident after a night of drinking and partying. Police motorcycles drove into the arena with their sirens blaring and lights flashing; students were then escorted outside where they witnessed a simulated car accident scene with student actors playing the victims.
The simulation elicited emotion from many students, parents and administrators, including Principal Mike Jasso.
"I'm sick of going to funerals or visiting hospitals because of poor decision-making," said Jasso to the crowd of juniors and seniors in the parking lot after the completion of the simulation.
Throughout the day, the "grim reaper" has been visiting classrooms and "killing" unsuspecting students, reading obituaries written by their parents.
For updates coverage of Shattered Dreams, follow @CHSCampusNews on Twitter and add @sidekicknews on snapchat. Check CoppellStudentMedia.com for more updates and full-length coverage of the day.
About the Contributors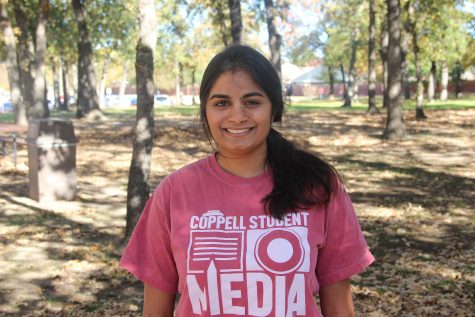 Sakshi Venkatraman, Executive News Editor
Sakshi Venkatraman is a senior at Coppell High School. This is her second year as news editor and third year on staff. Sakshi enjoys writing creatively...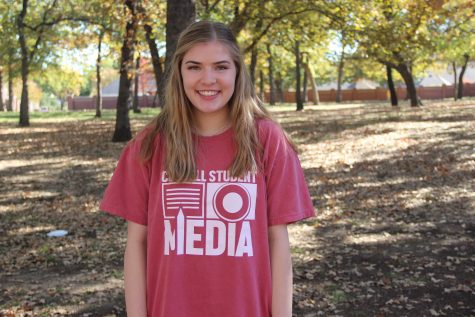 Amanda Hair, Sports Photography Editor
Amanda Hair is a senior at Coppell High School, this being her final year on The Sidekick and her first year as the Sports Photography Editor. She is also...