In the eye of the hurricane: Convention serves as reminder that in the toughest of times, journalism is stronger than ever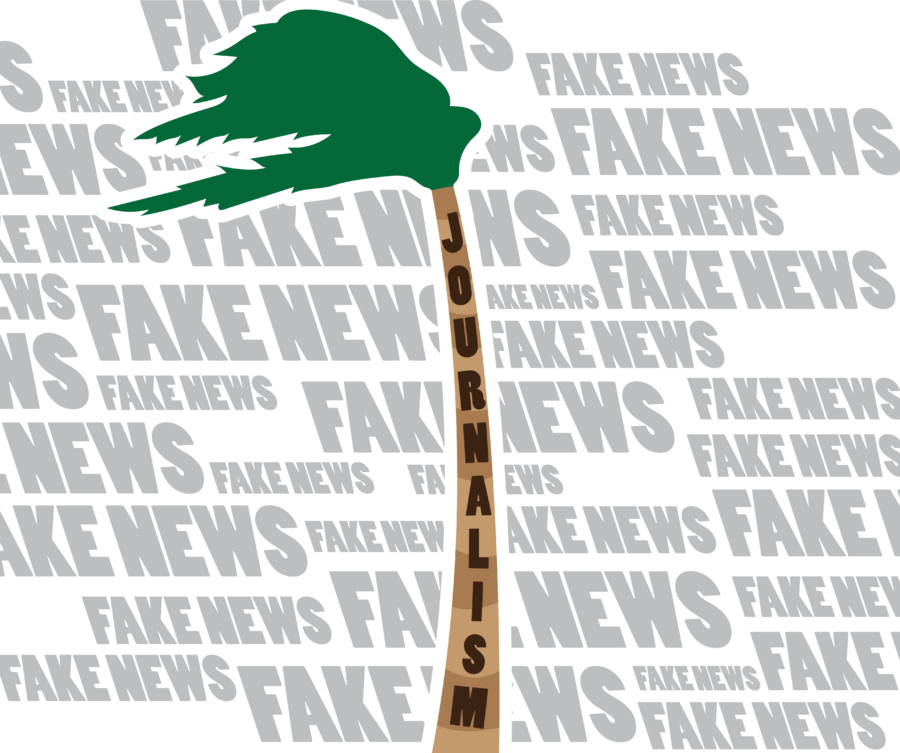 SEATTLE – In the eye of the hurricane there is quiet.

For journalists in this day and age, living up to your credentials may seem a daunting task. With anyone from your neighbor to your president ready to pull you down to the realm of fake news, it can be difficult to remember that what you publish is as stable as you make it, not as weak as what others decide it should be.
But at the JEA/NSPA Spring National High School Journalism Convention in Seattle, I was reminded that journalists, even with the world at their throats, continue to live up to their ethical and civic expectations.
As pointed out by Tim Harrower, an award winning editor, designer and columnist now teaching journalism in Oregon, in his keynote speech on Thursday night, there is no greater pit that a journalist can fall in than that of fake news. In fact, he made us swear that we would never falsify any fact or figure in our journalism career.
With a thousand right hands raised high around me, I realized something: even with all the fake news I have come across, I have found so much more true, important content. Though fake news has become an epidemic in our world, there is real news that we need to read.
Real news that tells us about chemical attacks, about travel bans and air strikes. We may have to filter through our news sources, but there is news out there that you need to read, and that we need to write and that will never change.
This past week, student journalists at Pittsburg High School in Kansas got their new principal to resign by uncovering discrepancies within her resume by using an incredible display of investigative journalism. They protected their school from hiring an unqualified woman to lead their student body.
Listening to an advisor tell the Pittsburg High School journalist's story on Friday morning was a reminder that sometimes the truth can be difficult. Surely going against the head of their school and their local newspaper was no easy task. But sometimes it needs to be written, and journalists will always be there to write it.
National High School Journalist of the Year for 2016 Kellen Browning, Davis High School graduate and freshman at Pomona College in Claremont California, spoke on Thursday night. His stories about the changes he has made through his writing were not only inspirational, they were comforting. Browning wrote an article about the multi-purpose rooms in his high school, or more specifically, the lack thereof. Not having these rooms did not affect him, but they affected others. So when he set out to write his story, he was truly writing it for those people-people that now, thanks to his article, get to utilize brand new multi-purpose rooms.
Journalists may have a personal agenda, as everyone does, but by no means should it influence the stories they write. Even in our self-centered world, journalists manage to write for the people, and not for themselves.
In the eye of the hurricane, there is quiet.
For journalists, this means that while the world is a magnet for caoss, the morals of good writers, graphic designers and photographers remains untouched. When we write the truth, even when that truth hurts, we write it because it is true and because it needs to be written, not because of our agenda, not because of our beliefs, not even because of our political affiliation. We write because it is our job, our passion, our duty. We write it for you. And we always will, no matter what.
Follow Amelia @ameliavanyo
About the Writer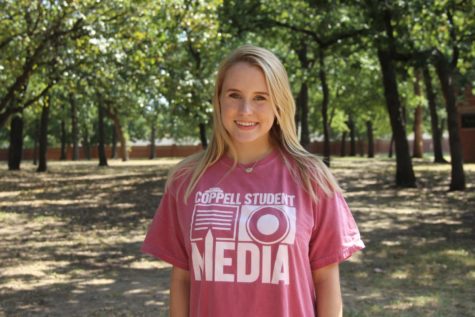 Amelia Vanyo, Editor-In-Chief, Executive News Editor
Amelia is a senior and has been a part of The Sidekick for two years. This year she is serving as the paper's Editor-In-Chief and Executive News Editor....