The vastly different Ramos Twins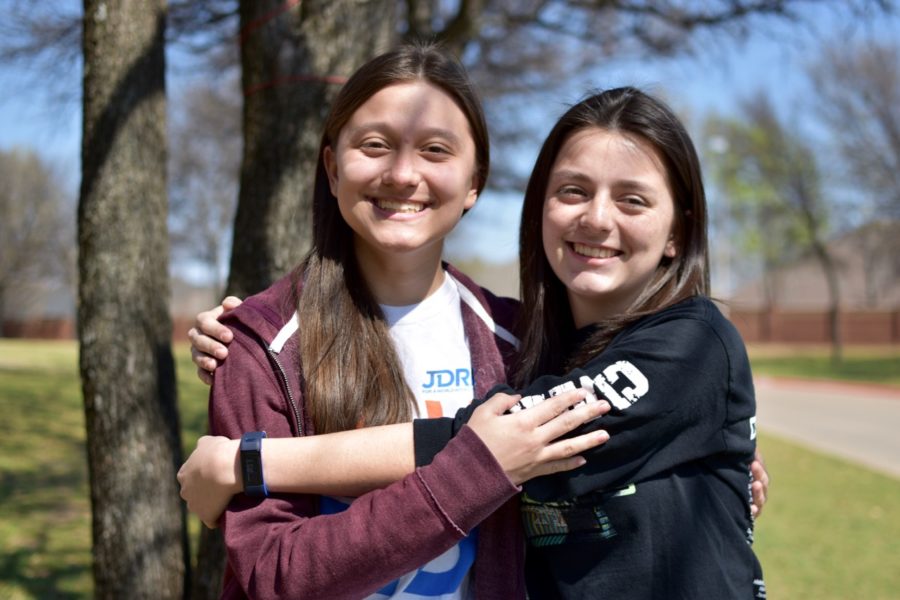 Freshmen Abby and Alyssa Ramos are fraternal twins at Coppell High School but unlike most twins, these girls are vastly different. The girls are opposites when it comes to personality and character but share a special bond.
"We joke that we're complete opposites, for example I'm girlish and Abby is boyish," Alyssa Ramos said.
In fact, people usually give them a dumbfounded look when the girls tell them that they are twins. They react with phrases like "seriously? really? no way" and "you guys don't look anything alike".
Both girls have a different way of describing each other. For example, Abby is more inventive while Alyssa leans towards more of an artistic.
CHS junior and friend of the twins Chini Lahoti mentioned that Alyssa is more assertive where as Abby is a lot more reserved. Alyssa really puts herself out there she knows how to be more of a leader whereas Abby is on the shy side and she's OK with Alyssa leading.
"I actually didn't know they were twins so when I found out it was a big shock to me because they don't look anything alike and I knew that Alyssa was Alex's sister and knowing Alex through IB I could tell the similarities and Abby was like a big shock "whoa you're related to them," Lahoti said.
Lahoti got know Abby through Alyssa while they were doing each others hair for band. Lahoti and Alyssa were talking about IB and Abby wondered if she knew Alex. Lahoti had a surprised look on her face because she thought it was just Alyssa and Alex, that's when Abby mentioned Alyssa is her twin.
"Alyssa is intelligent and extremely understanding," CHS freshman Abby Ramos said.
According to Abby, Alyssa knows how to comfort people; she senses when something is wrong.
"She has a very warm personality," CHS French teacher Kimberly Moore said. "She is nice to everyone in class and she always asks great questions and she always goes out of her way to find out new things about France and French culture."
Their mother, Shelley Ramos, didn't raise the twins any different from each other and that they are becoming their own person as they grow up and figuring themselves out.
"I didn't treat them differently growing up," Mrs. Ramos said. "Alyssa is self starting in her interests – she will try new things like calligraphy. Abby is the "Barbara Walters" of the family. She will interview you and ask really difficult questions like 'Mom, how would people solve the homeless problem?'  and 'how do you feel since your mom died?'"
Alyssa is more artistic, she is into music and art. She is currently a part of the CHS band where she plays the clarinet and plans to continue throughout high school. She is also into art, she will branch out her artistic horizons by trying new things like calligraphy.
Abby is also in band and plays the euphonium. Her interests leans towards watching television shows, her favorite ones are Walking Dead and Flash.   
"Another difference between Abby and Alyssa is what instrument they play. Abby play the euphonium while Alyssa plays clarinet," Lahoti said.
Lahoti also mentioned that while your personality shouldn't matter what instrument you play, it really does because the parts of the music and how you work as a group really plays into real life. Lahoti is a flute player which means she has melody which in band is more of a social role whereas if you play the tuba you have the baseline and supporting the band at all times and it reflects your personality and you can really see through Abby and Alyssa.
Despite the many differences they have Abby and Alyssa continue to have a close relationship with each other.
About the Photographer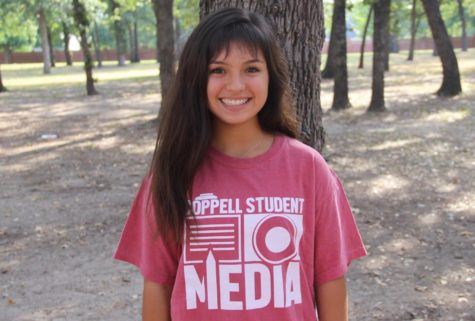 Ale Ceniceros, Photography Editor
Ale is a senior and the Photography Editor for The Sidekick. She has been involved with photography for 7 years and hopes to continue down this path in...