A sound passion: Daliparthy's personal story sparks fervor for speech pathology
He can't stop himself from crying as he throws a tantrum. She bends down, looks him in the eyes and they take three deep breaths together. With the sound of her voice and the warmth of her hug, he finally calms down and smiles.
She smiles with him and right then, she knows: Coppell High School senior Soundarya Daliparthy is going to pursue a career in speech pathology, the study or treatment of communication disabilities.
Influenced by her personal experiences, Daliparthy realized her potential to give back to society and help those in similar situations.
"I have [12-year-old] twin younger brothers and Kartheek, the younger one, is autistic and seeing him grow as a person and all the obstacles that our family has faced, it's been very inspiring," Daliparthy said. "Helping people has always been a big thing for me and this is my way of giving back. I've seen what therapists have done for Kartheek and it's amazing, so knowing that I have the potential to do that is encouraging."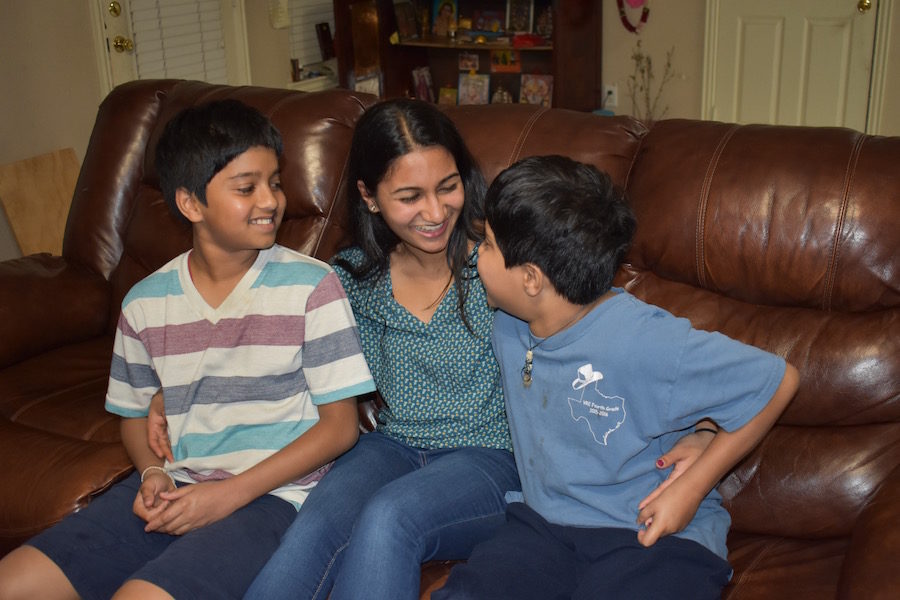 Through her experiences with Kartheek, Daliparthy recognizes the need to educate people around the world and looks forward to taking on that challenge.
"People tend to shy away from special needs kids, but when I see them, I almost want to cry because they are just so pure and too good for the world," Daliparthy said. "I remember one day Kartheek came into my room just full on sobbing because these two kids were making fun of him and he said 'I just want them to be my friends. Why can't they just be my friends?'
"In that moment, my heart just broke. And that's why I'm excited to go into speech path, because I know that not only will I help people like Kartheek, but I will also be able to educate kids and future generations about autism and that's the biggest thing I'm excited for. Just because someone is different, doesn't mean they should be shunned. We should embrace that difference."
Lending a helping hand to those around her has been something Daliparthy strived to reach from a very young age.
"I've known Soundarya all of my life and it didn't matter who, but from the beginning, she's always wanted to do something that can help people," CHS senior Sneha Venkatesh said. "She's someone who cares so much for her brothers and she talks about them all the time. I know she'll be be one of the greatest speech pathologists because of the relationship she's built with her brothers, which has shaped a lot of who she is today."
Daliparthy's connection with her brothers Sreeram and Kartheek has been the main influence in her decision to pursue speech pathology. As the older sister, she has learned the importance of love and personal relationships.
"The best thing about pursuing speech pathology is the connection and love you get from the child," Daliparthy said. "My favorite part and something I do more often is understanding their perspectives. That connection I have with them is surreal to describe; it's just something else. Special needs kids have so much love to give and I think that's something people don't realize these days. If you just take the time to get to know them, you really get to see how much love they have to offer. And all they want is to be loved in return."
With the learning experience comes the obstacles. Though she and her family have faced many struggles, she maintains a positive attitude and uses those trials as her motivation.
"My brothers were born extremely premature and they were the size of my hand," Daliparthy said. "I remember it was Jan. 15, my mom's birthday, and the doctor came in saying they needed to operate on her and both her and my brothers' lives were at stake. As a little 5-year-old, I didn't know what to think, but through that experience, I think if I could help another family in some similar way, it would make a very big difference for both myself and that family."
Her caring heart has touched her family incredibly, especially her brother Kartheek.
"Soundarya is a good sister," Kartheek said. "She's really smart and she helps me a lot."
Although the 12 year old's speech is limited, when asked if he loved his sister, his answer was simple:
"Yes."
Daliparthy's parents have also taken notice in not only her loving heart, but also her hard work and determination.
"Being hardworking, self-motivating, and dedicated, she's always had a very big character growing up," Soundarya's father Satish Daliparthy said. "Those qualities really set her apart. The way she cares for others and the way she wants to help people and contribute to society makes her stand out from the crowd.
"Even when her brothers were born and in medical care, she was really young and still she already had the heart to want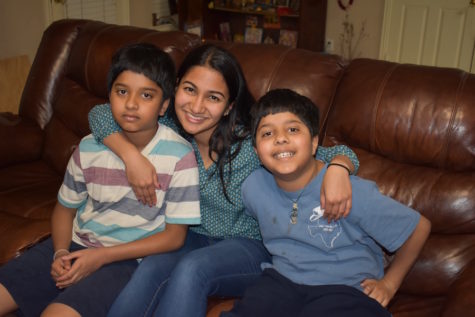 to help kids who are premature. And her effort is 100 percent all the time. She communicates well with others and she's smart but I think her hard work is what really stands out."
Daliparthy is unsure which university she is attending this fall, but she will be majoring in speech pathology and business.
As she enters a new chapter in her life with college, Daliparthy says she will miss her brothers at home but she looks forward to making a difference and living out her dream.
"I'm going to miss seeing them everyday and having a best friend who is too good for me," Daliparthy said. "But I'm excited for the idea that I can really help people and that's what drives me most. As much as I love my brothers and I want to protect them from anything, I know the next step is to help people I can because I want to and I know that I can."
About the Contributor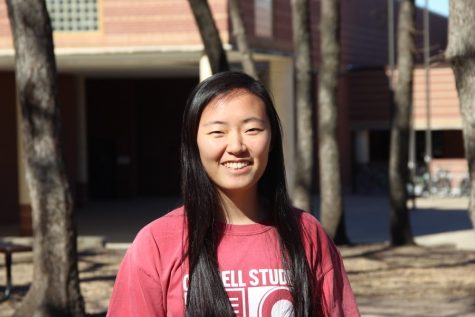 Jessica Jun, Staff Writer
Jessica (Jesse) Jun is a senior and second year staff writer for The Sidekick newspaper. She hopes to pursue her passion in writing by sharing students'...