Are the Oscars still #SoWhite? A look at the progress diversity made this year
"We will not forget you."
Five words that characterized the 89th Academy Awards.
Barry Jenkins, film director of Oscar nominated Best Picture Moonlight, alongside writer Tarell Alvin McCraney, delivered these final words on Sunday addressing people of color, during a shell shocked speech made in response to an unanticipated situation.
Preceding the confusion produced by actress Faye Dunaway's misleading announcement: Moonlight took place of film La La Land, winning Best Picture and making history.
Moonlight. A film detailing the childhood, teenage adolescence and adulthood of a young, black, gay man living in Miami.
Young, black and gay.
To narrate the struggle of these three marginalized identities in one movie, is in itself demanding of recognition. However, Moonlight, is not an issue film mainly about race or sexuality.
It is a story about identity. A challenging piece that encourages viewers to reflect and change assumptions previously held about characters. A story that prompts human empathy and introspection.
This year's Best Picture went to a film telling a powerful story and exhibited excellence in writing and technique – all while normalizing the inclusion of diverse characters and concepts. A perfect example of needed diversity at the awards.
The gracious passing of the Oscar from the hands of Fred Berger producer of La La Land , to one of the very few African American writer-director duo's was a memorable moment.
But it wasn't the only sign of progress.
The Academy may have put to rest, at least for this year, the hashtag #OscarsSoWhite. Seven people of color were among the 20 acting nominees.
Mahershala Ali (Moonlight), Viola Davis (Fences), Octavia Spencer (Hidden Figures), Denzel Washington (Fences), Octavia Spencer (Hidden Figures) and Dev Patel (Lion) are a few of the nominees that helped make this year's Oscars among the most diverse ever.
Obviously, there has been greater visible diversity. But before anyone rushes to bring down the curtain on #OscarsSoWhite, we must reflect on its original purpose.
The hashtag, coined by writer April Reign, was created to bring light to an industry-wide problem when it comes to telling diverse stories on screen.
So while this year's nominations beautifully reflect the black experience, the underrepresentation of all other minority groups remain.
Diversity is much bigger than just black or white.
Diversification in film will see true growth, when films are made displaying the Latino or Asian experience, a differently-abled superhero, or when romantic comedies starring LGBT+ members, for example, exist.
The call for diversity also extends to the roles people of color take on, and are made available to them.
Nominations this year show a high concentration of films in which people of color play roles romanticizing their racial struggle and past.
So while this year's Oscars made progress in the fight for greater visibility, this was only a small step forward for recognizing people of color in film, we must not believe the fight has ended.
It has only begun.
About the Contributors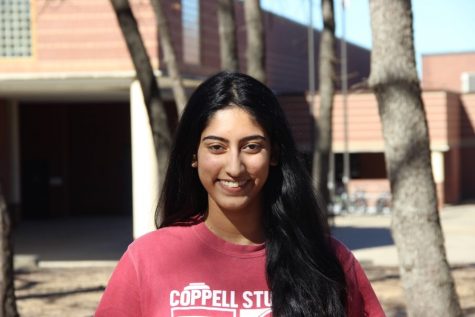 Briana Thomas, Staff Writer
Junior, Briana Thomas, is a South Asian writer whose stories are unfiltered outlets that voice her passions, opinions and beliefs. Briana is intrigued...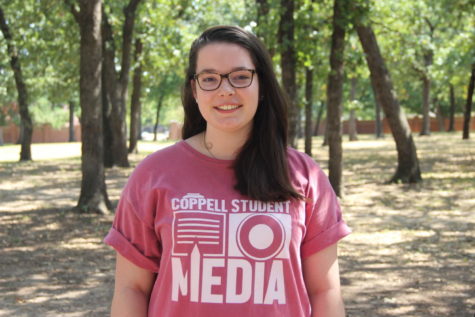 Elena Gillis, Graphic Design Editor
Elena Gillis is a senior and the graphic design editor for The Sidekick. She is an International Baccalaureate diploma candidate. She has an inexplicable...