MacMaster to perform at Fair Park this Saturday (Brief)
Her frilly skirt sparkled with hues of red, blue, yellow and green as Coppell High School freshman Danielle MacMaster stood in front of friends and family performing her rehearsed Irish dance last year at Fair Park.
MacMaster became involved in Irish dancing at eight years old, when she saw her god-sister perform and Irish dance. From there MacMaster was mesmerized and decided to learn to pursue the sport with help from her god-mother.
Mac Master is looking forward to the dances as her class is incorporating students from all levels.
"Well this year we're doing a new show dance," MacMaster said. "It's a dance that we call the 'Reel'. I'm pretty sure it will be super fun because they're incorporating every single age of dance into this one. Normally they just do the older girls and they have their own show piece, the younger girls and they have their own show piece, and the girls in the middle who are sort-of good but they're not quite there yet and they have their own show piece."
Along with this dance, MacMaster is also looking forward to another dance that she will do solely with her friends.
"This year I'm really looking forward to that one dance [Reel] because I get to dance with my friend for one part of it," MacMaster said. "I'm also looking forward to the "Tell me Ma", which is a fun song that my friends and I dance to."
Irish dancing is unique to many people, but for MacMaster it is the one event that unites her family together.
"It's a big thing for us," MacMaster said. "It's the one time of year that we all go out and do something as a family. A lot of my dad's side of the family comes and a couple of his friends. My mom also invites her friends. My cousin comes and it's just a big party for us."
About the Contributors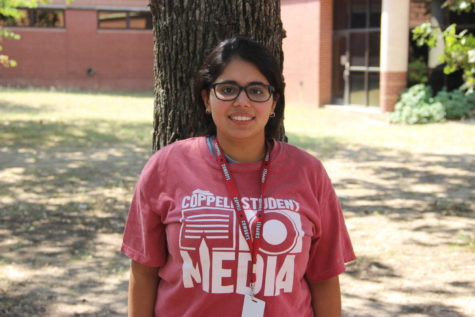 Farah Merchant, Co-Student Life Editor
Farah Merchant is a senior and third-year staff writer and Student Life Editor on The Sidekick. She also works for the Citizen's Advocate, the local Coppell...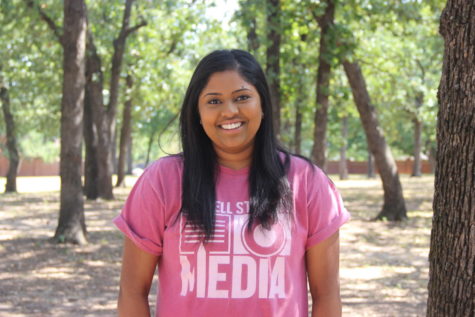 Sruthi Boppuri, Communications Manager
Sruthi Boppuri is a senior and the Communications Manager for The Sidekick. She is interested in art, movies & television, and visiting new places....