Hulse incorporates personal experiences in teaching, enhances learning
In a classroom focusing primarily on foreign languages and cultures, it is uniquely beneficial for students to have a teacher that has spent time in different countries around the world. Coppell High School Spanish teacher Creighton Hulse has these first hand cultural experiences that allow him to excel at CHS.
Hulse entered the education field aspiring to be an English teacher but after spending a semester abroad in Spain, studying the Spanish language encouraged him to pursue a career in teaching a foreign language when he returned.
"Spanish itself is like something you can just take from the classroom and walk across the street and use," Hulse said. "It creates a connection with people even if it's the worst Spanish that the person has ever heard. It shows an effort that you're trying to connect with other people. It's important to think beyond just what you already know."
Not only has Hulse studied a foreign language in different country, he has also taught English. After working at CHS for three years, Hulse moved to China to teach in 2012. For two years, he worked as an English teacher in a high school.
"When I was in China teaching, it gave me a much better appreciation for the creativity and problem solving that we strive for in American schools," Hulse said. "It's not something that's valued at a state level for their education, so it was a struggle everyday to get my kids to just think outside the box."
Limited by the language barrier caused by living in a different country, Hulse faced difficulty communicating with his students. He did not know Chinese and could only speak English, further causing more obstacles. However, Hulse did not let the difficulty in communicating hinder his experience, but instead grew from it.
"That's what gives me the confidence to speak Spanish here," he said. "Whenever I see kids kind of freaking out, I remember that I didn't speak Chinese and I had successful students, so I could draw on that experience."
These distinctive experiences other countries helped shape the foundation of his classroom at CHS. Hulse strives to create a fun and safe environment in his classroom, where students are free to make mistakes and push themselves to improve their skills.   
"I honestly always look forward to his class because he's always outgoing and he always keeps the class engaged," CHS junior and Spanish Club president Isabella Droz said. "He's always prepared for the class."
Hulse's decision to teach International Baccalaureate (IB) classes at CHS was influenced by his previous experience in the program while working at an all IB school in Massachusetts.
"He's great to work with. He has a lot of good ideas," CHS Spanish teacher Emily McCoy said. "He's always open to suggestions and great to bounce ideas off of."
By merging his cultural experiences into his teaching style, Hulse enhances the learning process by allowing his lively personality shine through.  
"I was always really shy and I'm still shy but when class starts I feel like I'm myself for those 52 minutes. I feel real. Like me," Hulse said.
Congratulations to the March Teacher of the Issue, Señor Hulse.
About the Contributors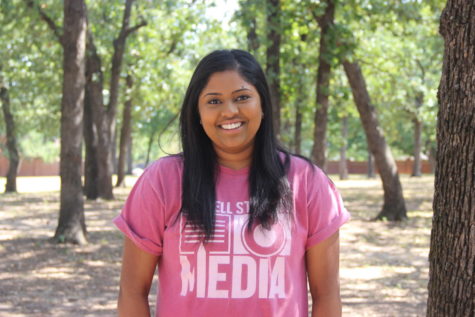 Sruthi Boppuri, Communications Manager
Sruthi Boppuri is a senior and the Communications Manager for The Sidekick. She is interested in art, movies & television, and visiting new places....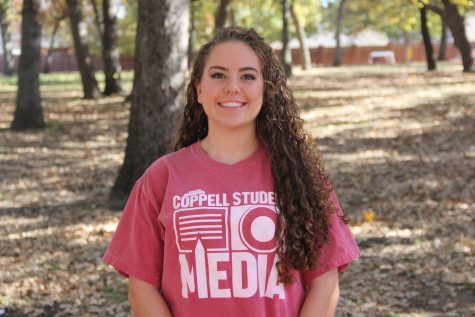 Hannah Tucker, Staff Photographer
Hannah is a sophomore at Coppell High School and is a first year photographer for The Sidekick newspaper. She is a second year member of the Coppell Color...