Leadership is more than a title: common traits of student leaders at CHS
As I progress through high school there are many opportunities, ranging from extracurriculars to classroom projects to clubs, to obtain leadership positions. Yet, I notice that many students merely want to be a leader so they can list another activity on a resume, appealing to a dream college or another program.
"Sometimes it's hard to distinguish [the difference between someone who is passionate and someone who is not]," KCBY adviser Irma Kennedy said. "Because you want to believe everyone's story."
Some common application methods used by clubs and organizations at Coppell High School include writing cover letters, making a personal statement, acquiring reference letters, or interviewing with an adult sponsor.
Students' true intents will be revealed in an application process not through awards or accomplishments, but through various character references that attest to their work ethic or an interview process allowing a student to speak honestly.
"We do interviews and the same types of thing I think [most] organizations do," assistant band director Brandon Slovak said. "We look at what they have contributed to over the course of their time in the program. A lot of it is day to day stuff: are they seen as a leader [by other students] without having the title, prior to holding the position."
Ultimately, the official selection process is not something that students can make their way through with last minute preparation.
"Even though there is an audition process, it is much more than that," Slovak said. "[We consider] are their grades where they need to be, are they helping other students with grades and their [musical] playing or the visuals for marching band. It's a number of things."
Open mindedness and acceptance
Contrary to popular belief, introverts can be extremely successful leaders because they can step back and listen to different people and perspectives. A leader should always be open to new ideas because innovation can come from anyone. Additionally, leaders must be kind people in order to build trust.
"A lot of people have the image of a strong leader being an island unto themselves: tough as nails and someone to be feared," according to Unique Training & Development. "This is an old and redundant image of leadership."
When a leader isolates themselves or tries to overwhelm themselves with all the work, they are on a one way street to increased stress and an unsuccessful ending. Learning to delegate responsibility can be key to becoming a respected leader.
Unique Training and Development also found, "A leader is a person who builds strong relationships. [They don't necessarily] need to be liked and accepted by [everyone], but other people [should] feel comfortable bringing either good news or bad news and having their leader listen to them."
Communicates clearly
No one will respect a leader if they cannot effectively express their expectations or talk to others. In fact, communication is a major part in the steps taken to become a leader.
"[We consider] if [interested students] have talked to other students currently holding a position or talked to us [the band directors]," Slovak said.
Beyond verbal communication, a leader needs to communicate that there is always room for growth through their actions and values. Holding a leadership position does not equate with reaching perfection.
"Even though they are a leader, they [need to remember], they are in the learning process as well," Slovak said. "If they don't have the need or want to grow, I'm not sure they would be suitable leader. Anybody can learn [from] anybody."
Passion and inspiration
A leader should love whatever they do because this is what will spark enthusiasm within the organization they lead. They should constantly inspire others with their attitude and ideas.
"There is a difference between someone who is passionate [and someone who is not]," Kennedy said. "[They] show that passion through commitment. Ultimately, when you see, week after week, that commitment come through with a story that is quality, giving viewers something they have not seen before."
Leaders can drive a program with their focused mindset, being a forward thinker and consistent innovation. They need to always jump at opportunities to bring success to their organization.
"We see if [the band students] have auditioned for things [orchestras, bands or competitions] in the past," Slovak said.
Accountable and persistent
When there is a last minute job to be completed or an event that runs overtime, leaders must be willing to step up and get the job done.
Leadership is about the kind of person you are everyday, not merely a title held for a brief amount of time.
About the Contributors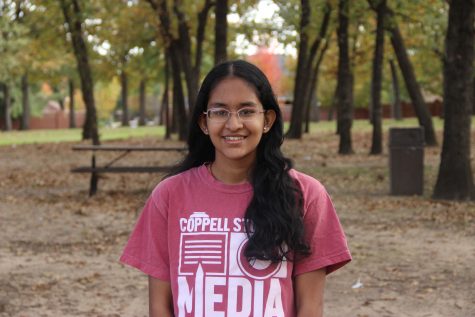 Akila Muthukumar, Staff Writer
Akila Muthukumar is a sophomore who loves writing, dancing and learning new things. You can contact her at [email protected]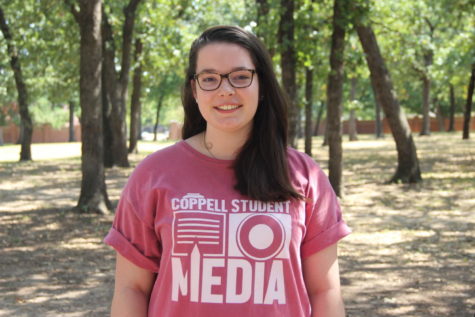 Elena Gillis, Graphic Design Editor
Elena Gillis is a senior and the graphic design editor for The Sidekick. She is an International Baccalaureate diploma candidate. She has an inexplicable...