Experienced on the diamond, Cowboys eager to prove themselves
Joseph Krum, Executive Enterprise Editor
February 22, 2017
While some define teams for the number of wins it accumulates throughout a season, this year's Coppell baseball team expects be defined by one trait: its chemistry.
"This year, a bunch of us are going to play at junior colleges, but we play for each other," senior catcher Holden Rupley said. "We're close to each other and play like a team."
The Cowboys graduated 13 seniors from its 2016 team, which made up almost half of the 28 man roster. Another 13 players from last year's roster were juniors, whose influence on the team is similar to the year before.
"Our leaders this year are the same from last year," Rupley said. "Guys like [senior infielder] Austin Gross and [senior shortstop] Jacob Nesbit and [senior outfielder] Cody Masters all really led the team last year, so having them again this year really helps solidify the team."
Another senior for the Cowboys that is bringing varsity experience for the team is Louisiana State University signee John Kodros, who led the team with eight wins and posted a 1.28 ERA in 12 appearances.
Along with Kodros, senior pitchers Trey Becerra and Clayton Jones will bolster the rotation for the Cowboys, even though neither have much varsity experience.
"Success for pitchers is all about command and hitting certain locations, no matter how hard you throw," Coppell baseball coach Kendall Clark said. "[Kodros] will lead the rotation this year, and he has been hitting his locations really well this year and even last year. But guys like [Becerra] and [Jones] have had great outings in our scrimmages, and they will help out our rotation this year."
Matching the success of last year's pitching staff will be a challenge, even with Kodros and junior LSU commit Rye Gunter both leading the rotation. However, Jones thinks they should not be overlooked.
"A lot of people really underrate us as a pitching staff, especially since last year we lost a lot of talent," Jones said. "Even though we have two guys going to LSU, we have a lot of solid guys to back them up as well, and they'll get the job done for us."
At the plate, the Cowboys return some hitters that did some damage a year ago. Masters, a Texas Tech signee, hit a team leading .398 (minimum 15 plate appearances) while knocking in 28 runs in and 6 homers, also a team high.
"We are returning a lot of big hitters this year, we didn't lose much at the plate from last year," Masters said. "We'll pick up right where we left off last year and from there, probably succeed even more than last year. A lot of guys have stepped up during these past few scrimmages including [senior first baseman] Campbell Schultz and Austin Gross."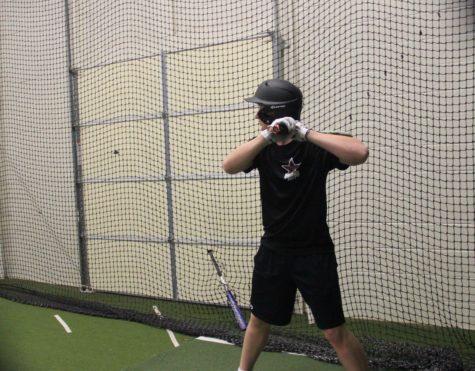 Whether in the batter's box, up on the mound or in the field, Coppell has high expectations for itself, which is reflected in Preseason National High School Rankings. Perfect Game USA and Collegiate Baseball Newspaper both have Coppell ranked No. 16 and No. 24 in their respective rankings.
"Those rankings are based off of two things: how many wins you had last year and how many guys are returning from that team," Clark said. "So those just tell us that other people think we have a good core returning group and just a good point to start at."