Excitement of playoff berth spoiled by Sachse's athleticism (with video)
PLANO– In its first playoff appearance in 10 years, the Coppell girls basketball team stepped into a raucous Plano West gym on Tuesday night, the energy level higher than any game this season.
And yet, it was not the atmosphere, the nerves of playing in a playoff game for the first time that got to the Cowgirls. It was the athleticism and offensive ability of Sachse, as the Mustangs overwhelmed Coppell in the Class 6A bi-district round of playoffs on Monday night, winning 47-31.
With a little less than five minutes to play, the Cowgirls (19-13) trailed only 32-26, within reach of making a comeback. But the District 10-6A champion Lady Mustangs (27-6) flipped a switch, forcing turnovers and capitalizing by hitting nearly every shot. In the last five and a half minutes, Sachse outscored Coppell 15-3 to put the game away.
"That team is extremely well coached and she has incredibly gifted athletes," Coppell coach Kristen Davis said. "When you combine athleticism like that with coaching, it's almost impossible (to defend). That's a great team."
That combination made it nearly impossible for the Cowgirls to get into a rhythm offensively. Throughout the game, they were often forced into bad shots or risky passes, where Sachse thrived on transition points with great ball movement.
"It was very tough," Coppell senior point guard Emma Johnson said. "Obviously they know we're an outside shooting team, so we had to look more inside. They just definitely were able to stop us from the outside."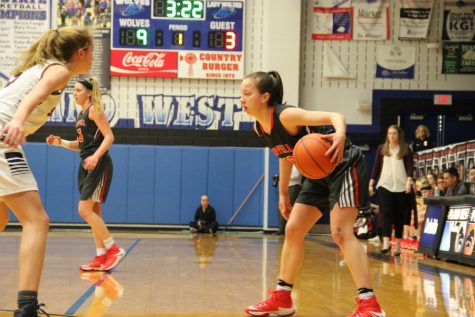 For Johnson and this group of seniors, while the end result is not they way they would have liked, the ability to play in a game like this is something they have always longed for.
"It was crazy," said Johnson of the atmosphere. "We've never been in this situation before, so of course our energy level was very high.
"We were able to calm down, start listening to the coach more, start talking to each other. I think we came together, [we were] just unable to clinch that win."
With all the work that has been put in over the last several years, the Coppell girls basketball team has finally reached the milestone of a playoff game. While Davis receives much of the credit for the turnaround the program has seen, she gives it to the team.
"It's a testament to the girls," Davis said. "They want to do better, they want to be better, they want to win games. They're incredible. They've done everything we've asked.
"At the end of the day, they wanted to be better, and they did everything they could to be. That showed tonight and with the season we had."
About the Contributors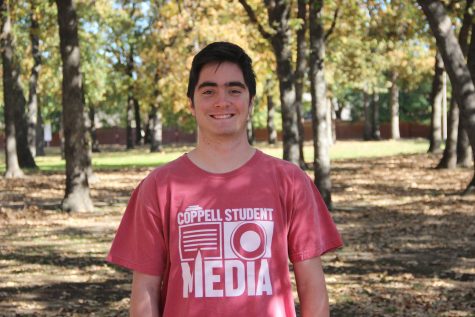 Marcus Krum, Executive Sports Editor
Marcus Krum is a senior at Coppell High School. In his third year on staff, he is the sports executive editor. In his years on staff, he focuses mainly...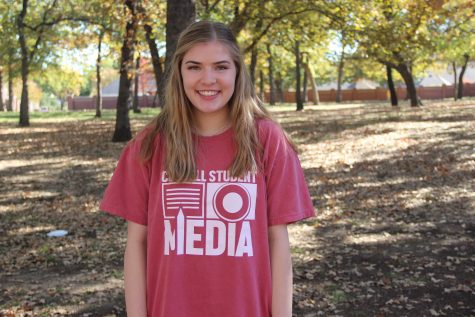 Amanda Hair, Sports Photography Editor
Amanda Hair is a senior at Coppell High School, this being her final year on The Sidekick and her first year as the Sports Photography Editor. She is also...