Stifling defense leads to district blowout
Joseph Krum, Executive Enterprise Editor
February 12, 2017
After a loose ball squeaked through the Coppell defense, senior midfielder Alex Haas ran down the Skyline attacker and performed a baseball-esque slide that perfectly knocked the ball out of bounds, drawing cheers from almost every fan sitting in the stands.
That play, along with many others from the Cowboys defense, led to the 5-1 Coppell boys soccer (8-1-1 overall, 5-0-1 District 9-6A) win over Skyline (4-6, 2-4) at Buddy Echols Field on Friday night.
"[The defense] played great the entire match," Coppell coach Chad Rakestraw said. "The one goal that Skyline did score was one that nine times out of 10, the shot wouldn't have been near the goal. To give up that one shot as the only shot on goal shows how defensively, we're finally sorting things out and developing a solid back line."
The back line for the Cowboys was not only successful in limiting Skyline's attack, and it also forced many turnovers that led to offensive attacks and even goals.
"We did great on our counter-attack this game," Coppell senior defender Laurence Fairchild said. "We haven't done a great job with that the last few games, but tonight it really stood out. The defense overall did great. We really limited Skyline's opportunities and if we keep doing what we did tonight, we will just keep on improving"
The offense for Coppell flourished, especially in the first half. The Cowboys got two goals from senior forward Nick Taylor, one from junior forward Wyatt Priest and another one from junior forward Mohammed Saif. Three out of the four goals came within the first 20 minutes of the match, which is something that the Cowboys had worked on improving.
"Tonight was great progress for us as a team on all accounts," Rakestraw said. "We were focusing on getting after a team quickly and not just holding possession and essentially running out the time, and we did that. We had two great examples of two-counter attacking goals and we really put the pressure on them early and often."
While the Cowboys pulled out their fifth district win of the season, Dallas Jesuit is right on their heels with a fifth district win of its own in a 3-0 victory over W.T. White. Both teams have a 5-0-1 record in District 9-6A, the only tiebreaker going to Coppell for more goals scored in district play.
"You can't make any mistakes," Rakestraw said. "It's good for us though, because it doesn't allow us to get comfortable or get complacent. The pressure is good, it pushes us every night."

Hang on for a minute...we're trying to find some more stories you might like.
About the Contributors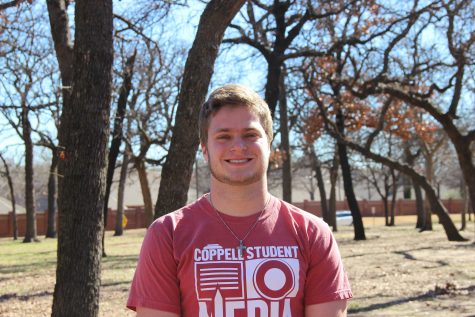 Joseph Krum, Executive Enterprise Editor
Joseph is the Executive Enterprise Editor on the Sidekick Newspaper and he also plays football for the high school. Joseph is a senior in high school...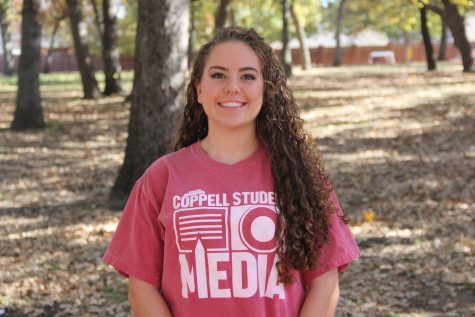 Hannah Tucker, Staff Photographer
Hannah is a sophomore at Coppell High School and is a first year photographer for The Sidekick newspaper. She is a second year member of the Coppell Color...