Student media shines: 2016 Round-Up yearbook earns national recognition for unique feature stories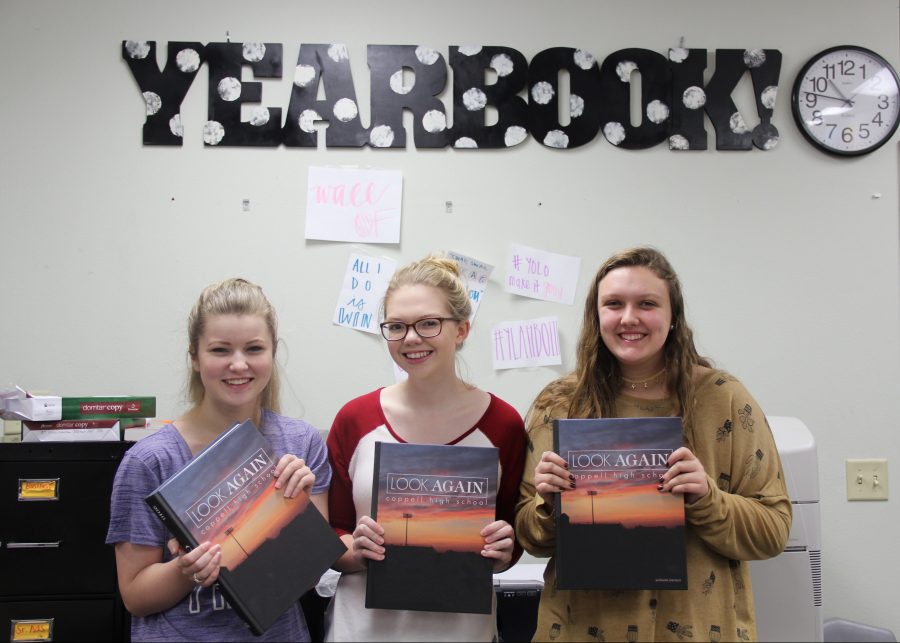 Photos that capture emotions, the special moments. Meticulously planned designs. A memorable theme that awes viewers.
These were just few of the outstanding characteristics that the 2016 Round-Up yearbook displayed when judged by the National Scholastic Press Association.
Last month, the 2016 Round-Up yearbook learned that it achieved the rank of "First Class" by the NSPA for its outstanding publication last year.
According to adviser Sallyanne Harris, the yearbook has not been entered into the competition in previous years, but this year the effort was specifically taken to enter last year's book, and well worth it.
The judges carefully consider every aspect of the yearbook ranging from theme, copy, design, coverage and more.
"It was awesome to win the award because all of our hard work really paid off and it was nice to see the judges appreciate our work," senior co-editor Erin Dempsey said. "It's just really nice to see we are doing things right."
For Harris, this was a special moment that made her reflect on the powerful student drive the program fosters.
"I was so proud of the editors because they really are the leaders of this program," Harris said. "I oversee them, but they make all the big decisions. They decide how to make a successful yearbook that appeals to everyone [at Coppell High School]."
The staff specifically won three marks of distinction in the areas of coverage, writing and editing and photography. It was also three points away from getting an All- American Award which is a top distinction offered by NSPA.
"Last year, our two editors-in-chief, Lainey Berlin and Emma Ginnell, were both really awesome," Dempsey said. "They are super creative people. They had great ideas in terms of our theme which was 'Look Again' and all of our feature stories."
Harris also credits a large part of the success to the staff's focus on uncovering unique CHS students.
"The editors worked really hard to cover stories and photographs that were unusual," Harris said. "They were told to dig deeper to find [unexpected] things about people that really no one else new. The judges really recognized that we went above and beyond."
This attention and care given to creating excellent feature stories paid off as the Round-Up will be featured in a session about human journalism at the JEA/NSPA National High School Journalism Convention in Seattle in April.
"A big part of our book was doing feature stories, especially in the sports section," senior co-editor Catherine Carter said. "One of the judges loved how we focused on different stories, finding different aspects of specific people rather than event coverage."
Follow Akila @akilam29.
About the Contributor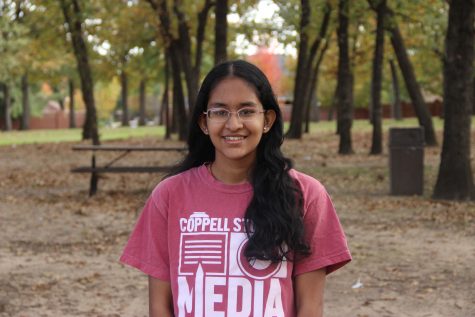 Akila Muthukumar, Staff Writer
Akila Muthukumar is a sophomore who loves writing, dancing and learning new things. You can contact her at [email protected]