Fourth quarter run, grit prove too much for Pearce in win (with video)
For three quarters, very little was going the Coppell boys basketball team's way offensively. The Cowboys struggled to hit shots and turned the ball over far too many times.
But in the final eight minutes, they found some sort of spark, and their "extraordinary" effort gave them the comeback win over Richardson Pearce, stealing a game at home 46-43.
For 24 minutes, it was a struggle to find the basket. The Cowboys (12-8 overall, 4-2 District 9-6A) quickly found themselves down 11-1 after missing their first five shot attempts from the field. But incredible defensive play allowed Pearce (7-15, 2-4) only three field goals in the entire second half, keeping Coppell in the game until it made a fourth quarter comeback run.
"We preach to the kids constantly that you've got to be able to win multiple ways," Coppell coach Kit Pehl said. "They set the tone on us at the beginning of the game, but [our half court trap defense] was huge for us. We're capable of winning multiple ways. And that trapping defense was huge."
After battling all game to stay within reach, the Cowboys finally began to get the offense going in the fourth quarter, where they trailed 35-30. Senior forward Sam Marshall knocked down a deep three to start the quarter, then after senior forward Jackson Solari forced a steal, Marshall hit a layup to quickly tie the game at 35.
"We were finally able to knock down some big shots," Marshall said of the fourth quarter run. "That definitely gave us fuel. We played good defense, sped them up, and they weren't able to finish."
The teams traded made shots until several misses in a row by the Cowboys gave Pearce a 42-39 lead with just over two minutes to play. Senior guard Christian Plummer got out in transition after a steal to bring the score to 42-41, then sophomore guard Tariq Aman hit a huge 3-pointer with 46 seconds to play that gave Coppell its first lead of the night. The Mustangs could not finish from the free throw line, and Plummer's two free throws with 15 seconds left made the lead too great for Pearce to overcome.
While the shooting was not there until the end, the outstanding defense throughout, both in the low post and on Pearce's outside shooters, was what allowed for the comeback.
"There were contributions of absolute hustle made by tons of guys," Pehl said. "I could show you 10 plays where [Pearce] didn't score because we had not ordinary, but extraordinary effort."
The extraordinary effort was more than necessary in defending Pearce sophomore forward Drew Timme, who at 6-9 stands a good three inches taller than anyone on Coppell's roster. In addition to his size, his ability to put the ball on the floor and get to the rim made it nearly impossible to defend. Yet, Timme was held to one field goal in the second half. The Cowboys forced him to go to the free throw line for his points, where he made only seven of his 14 attempts.
"At the beginning of the game, we didn't pay as much attention to him because we were worried about their shooters," Marshall said. "But they were killing us too much in the paint, so every time he got the ball, we were sending an extra guy at him, sometimes two, and [we were able to] slow him down."
In the last several games, outside shooting has not been a strong suit for Coppell. But as it continues to find different ways to win, outside shooting is something Pehl sees as something that can even extend its success.
"We've just got to shoot the ball," Pehl said. "We have to shoot the ball better. Our makeup is we play with a lot of guts. We're tough, and we're finding ways to win even when we're not shooting the ball well."
About the Contributors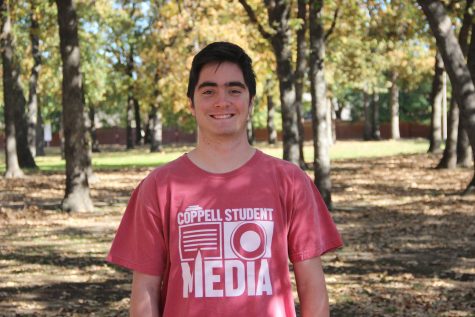 Marcus Krum, Executive Sports Editor
Marcus Krum is a senior at Coppell High School. In his third year on staff, he is the sports executive editor. In his years on staff, he focuses mainly...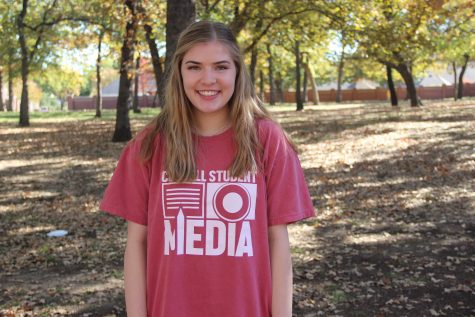 Amanda Hair, Sports Photography Editor
Amanda Hair is a senior at Coppell High School, this being her final year on The Sidekick and her first year as the Sports Photography Editor. She is also...