Once upon a Dressember: Mccord sheds light on human trafficking through month long dresswear
From holding a fundraiser to simply raising awareness, those who are passionate will always find creative ways to bring light to an issue. For Coppell High School junior Lauren Mccord, wearing a dress was what she perceived to be the most powerful form of speech in raising awareness.
Dressember, a campaign and non-profit organization, encourages women to acknowledge and retaliate the issue of human trafficking by wearing a dress each day of the month of December. Mccord recently completed her second year participating in Dressember.
"It's fun not only knowing that there's meaning in it, but also because I can be creative with my outfits," Mccord said.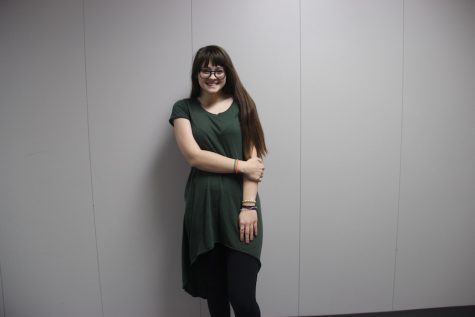 "There's different ways for you to wear the same dress and discovering that for me has been really fun."
Living in a safe and affluent community such as Coppell has taught Mccord to think beyond herself and her surroundings. Looking back, she sees that the experience was beneficial in stepping outside of her comfort zone and expanding her understanding of looking beyond herself.
"I've realized that especially today in our society and in a city like Coppell, it's so easy for us to stay inside our little bubble and just live our lives," Mccord said. "Dressember has really taught me that you can do something for someone outside of your environment and surroundings – that you can really change someone's life."
Standing behind her and supporting her day by day, Lauren's mother Gabriella Mccord is continuously inspired by both the organization and her daughter's passionate heart.
"Lauren told me about the Dressember foundation last year when she participated and it really touched my heart to see her want to help the women enslaved in sex trafficking," Mrs. Mccord said."Lauren has always had such a soft heart for anyone suffering and she's never been one to look away. She thrives in making a difference."
While making a difference has become Lauren's forte, the Dressember foundation also desires to set free the enslaved and remind those around the world of their ability to make an impact.
"As women take on the creative challenge of wearing a dress for the 31 days of December, they are advocating for the inherent dignity of all women," Dressember team administrative intern Jillian Saldana said via email. "The heart of Dressember is freedom — that every woman has the right to live a vibrant and autonomous life."
As this campaign has developed into a global movement with thousands of stories posted on Instagram under the hashtags #itsbiggerthanadress and #dressember, the Dressember team has recognized the large role that participants, like Lauren, play in the campaign.
"I think the thing we all notice over here at Dressember is the inner transformation and pride the advocates experience," Saldana said via email. "Every year we have had growth in the number of participants and funds donated and we attribute this to our amazing participants who believe in the same things we do; that everyone has the inherent right to dignity and freedom."
In the same way, the sphere of influence that Lauren had has extended beyond her family and touched many of her friends.
"Lauren has always had a heart for others so I definitely have seen her shine and spread awareness through this unique project," CHS junior Megan McGahey said. "She is one of my best friends and her character has impacted me in many ways. Listening to her talk about Dressember has personally made me aware that it only takes one person to make a change and Lauren is never afraid to step up and be that change."
Dedicating herself to this campaign, Lauren borrowed many dresses and sought after every chance to share her story and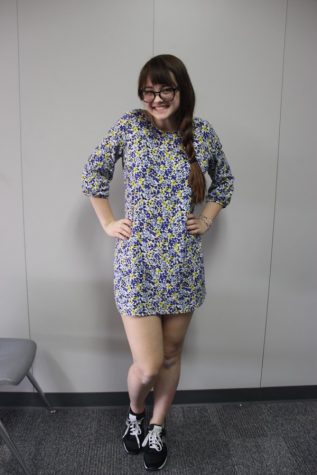 reasoning behind the dress.
"It's kind of exhausting sometimes," Lauren said. "There are days when I wake up and I just don't feel like putting on a dress, but then I remember why I'm doing this and it's made an impact. There are people that I end up having random conversations with in public that are curious about why I'm wearing a dress in December and it sparks a conversation, allowing me to raise awareness. Even random strangers give me that support and it encourages me so much."
While her contagious inspiration has struck the hearts of many, Lauren hopes to participate again the upcoming year and make Dressember a larger and continuous tradition for herself and also for those around her.
"By doing this, I'm advocating for those with no voice or choice and helping others to look outside of themselves because I know that was hard for me to do," Lauren said. "I just hope this could turn into something bigger and that Dressember will grow for more people to be aware of the issue on a global and nationwide standpoint. Four point six million women are trafficked in the sex industry in America alone, so I hope people will know that and move on that, perhaps not in the same way, but in their own unique way."
In the upcoming year, Lauren looks forward to participating in Dressember again, but this time, with her mom. While the month of December has passed, Lauren anticipates her next opportunity to share and bring light to the issue again as she finishes her campaign strong.
To contribute in donations, click here.