"Gilmore Girls" revival brings fans back to Stars Hollow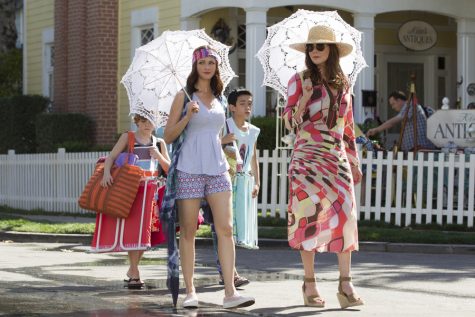 Warning: review contains spoilers
After nine years of anticipation, hopes from "Gilmore Girls" fans came to fruition – a revival.  
Restlessly, fans needed closure to all the loose ends that the finale of "Gilmore Girls" left them with. But did the show's Netflix revival, "A Year in the Life", truly achieve that goal?
The 2007 finale saw college graduate Rory Gilmore (Alexis Bledel) forgo her personal relationship with Logan Huntzberger (Matt Czuchry) to join then Senator Barack Obama's presidential campaign as a journalist. It also saw Rory's mother, Lorelai Gilmore (Lauren Graham), finally find peace in her town of Stars Hollow with Luke Danes (Scott Patterson), the local coffee shop owner.
What pleased many viewers was that both girls had such great character development. Just as her mother shaped her, Rory chose her career and passion over the risk of boyfriends. Lorelai, on the other hand, overcame commitment issues that she fought with her whole life by committing to Luke. Though fans never found out who Rory ended up with nor saw a Luke and Lorelai wedding, many were content with the decisions the characters made.
This changed on Nov. 25 when that character development disappeared. Rory, an aimless journalist, focuses on her affair with Logan more than strengthening her political journalism career. Lorelai, still not married to Luke, continues to face commitment issues with an almost selfish nature. It is as if the girls take steps back rather than forward.
"The characters really were not who they were in the last season of the show," Coppell High School senior Murphy Scott said. "It felt too forced".
To top it off, the last four words created a cycle for both Lorelai and Rory. In the original show, Lorelai became pregnant with Rory at 16 and had to pay the expense of shame within her family, not attending college, and not living a truly fulfilled young adult life. For seven seasons, Lorelai worked endlessly to inspire Rory to be different, to choose passion and not throw her life away. Instead, Rory ends up a wandering writer, unwed and pregnant.
This was unfortunate to experience, as many viewers grew up with Rory and saw her essentially worsen rather than meet the potential that she once had. At this point, what matters is how she goes about with dealing with this change. But the show is over. We will not know how she raises her child. We will not know how Lorelai truly feels about the pregnancy. We will not know if the man who still loves her, Jess Mariano (Milo Ventimiglia), will end up acting as a Luke-like father figure to the child. We do not know anything.
"Everyone was really looking forward to 'A Year in the Life," Scott said. "But I was really upset that the revival just left us with another cliffhanger".
I was extremely excited to see this show tie up my loose ends. I have watched "Gilmore Girls" almost religiously since I was 10, so I had a few hopes – for Rory and Jess to get together, for Rory to be a successful political journalist and for Luke and Lorelai to be married with kids. With the exception of Luke and Lorelai's marriage, each of these hopes were left unattained to. In addition, it seems the only actors who were still in touch with their characters were Lauren Graham and Milo Ventimiglia. Even Kirk seemed less "Kirk-y" than usual.
Needless to say, I was let down. If this season isn't followed by another to qualm all these curiosities and frustrations I will truly be disappointed.
Follow @Rutuja_Joshi on Twitter.
About the Contributor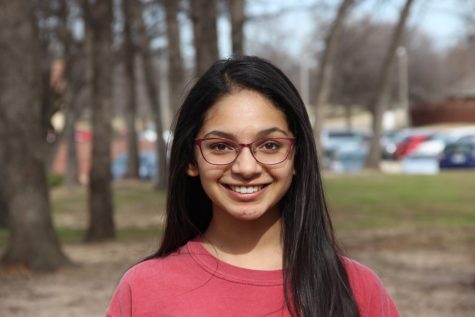 Rutuja Joshi, Staff Writer
Rutuja Joshi is a staff writer for The Sidekick. She especially enjoys writing articles in Opinions and Entertainment. A senior at Coppell High School,...