Young wrestlers show depth, ability in Cowgirl Classic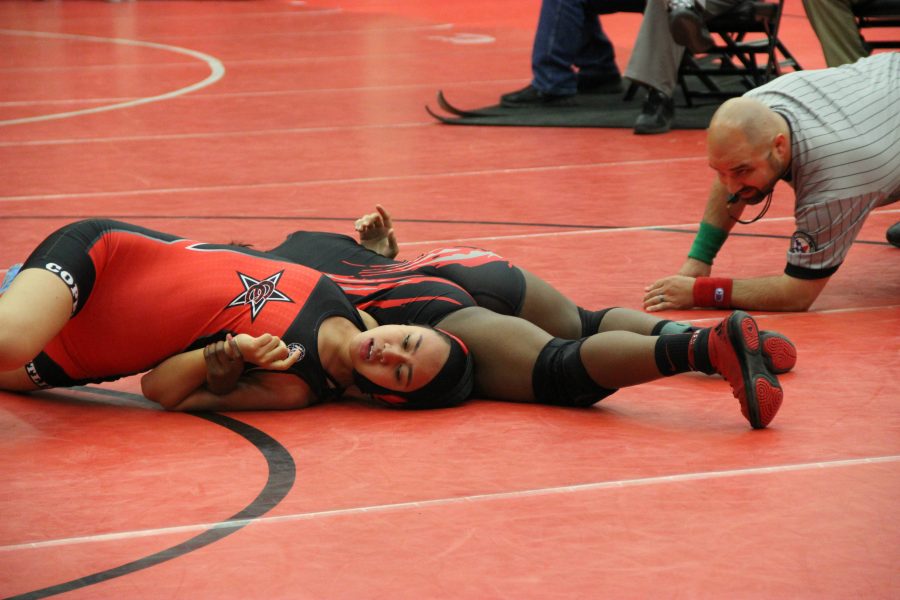 While the wrestling season is still young, the Cowgirls wrestling team was in full swing in the Coppell Cowgirl Classic wrestling meet at the Coppell High School Arena last night.
With three wrestlers already placing and four others waiting on later rounds to place, Coppell has a chance to place in almost half of the 15 total weight classes at the meet.
Yet even though the Cowgirls had a solid performance on the mats, Coppell wrestling coach Chip Lowery is not all about the wins.
"As a coach, you can see a lot of more things that the wrestlers do in a meet rather than just practice, so it's been good to see our wrestlers in an actual meet," Lowery said. "And also, since this is a tournament, each match gets harder and harder, so it's good to see our girls compete."
One of the more prolific wrestlers on the team, junior Shim Mi Kadota, got a quick pin against her opponent in her first round match, yet knows that there is more ahead.
'It felt good [to get a quick pin], but I know there are better people out there," Kadota said. "I just need to focus on my next matches and not look too far ahead or get too cocky."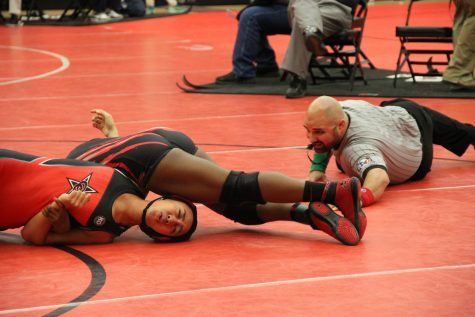 Many of the Cowgirls had the same focus on their next matches as Kadota did. Sophomore Madeleine Rocha placed first in the 110 pound weight class, junior Allie Baudhuin placed third in the 128 pound weight class, junior Lindsay McIntosh placed second in the 165 pound weight class and junior Amanda DeVaul placed first in the 215 pound weight class.
While the other wrestlers still await the finish of their weight classes, Lowery is pleased.
"[Kadota] had a quick pin, Lindsay [McIntosh] is looking really good, and Amanda [DeVaul] is looking probably the best she has so far," Lowery said. "It's good to see where we are as a team compared to other really good teams. Every single one of these weight classes wrestling here have multiple state qualifiers in them, so it's nice to have some good competition."
About the Contributors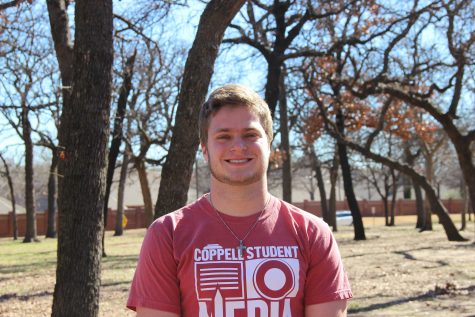 Joseph Krum, Executive Enterprise Editor
Joseph is the Executive Enterprise Editor on the Sidekick Newspaper and he also plays football for the high school. Joseph is a senior in high school...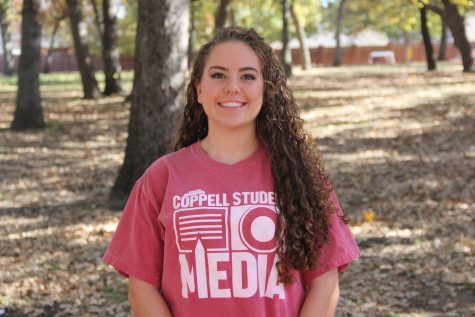 Hannah Tucker, Staff Photographer
Hannah is a sophomore at Coppell High School and is a first year photographer for The Sidekick newspaper. She is a second year member of the Coppell Color...