Turnovers, missed opportunities loom big in loss
Deepa Ravindra pumped her fist and yelled in excitement.
The junior guard had just hit a big 3-pointer, and although the game against Denton Guyer was already out of reach, the shot put a spark in a team where little was going there way in a 63-42 loss.
Early in the game, however, the Cowgirls kept up with the Wildcats, only trailing by a point at halftime. Senior guard Emma Johnson had eight points in the first half, leading the team at the halfway mark.
"There's definitely things we need to work on, but for the first half of the game we played hard and played like ourselves," senior forward Abby Meyer said. "Overall, we're going to take this game as a learning experience, but if we keep playing like we did in the first half, we can hang with anybody."
Yet in the third quarter, things started to look dim for Coppell. The Cowgirls scored only four points in the eight minute period, allowing Guyer to take a 54-33 lead into the end of the third and then never looking back.
"I felt like we played a lot better than we have previously," Coppell coach Kristen Davis said. "We just keep killing ourselves with turnovers, and that's something that we're going to have to work on."
Although the turnovers were crucial throughout the game, with the Cowgirls racking up 27 of their own, there were some positives in the game. 12 out of the 13 Coppell players who played scored a point, showing a lot of depth for a young roster.
"[Having depth] is awesome," Davis said. "It's something new for us this year, and it's great knowing multiple girls can put points on the board. It makes it really hard for teams scouting you to try and limit one player, since another player could break out for us. It's nice to have."
The depth was shown throughout the game, but so was the team spirit. Even with being down 20, the whole bench was cheering on their teammates after every play, something that this team has worked on to improve.
"The positivity on and off the court was amazing tonight," Meyer said. "It's something we've worked on as a team and it really showed tonight."

Hang on for a minute...we're trying to find some more stories you might like.
About the Contributors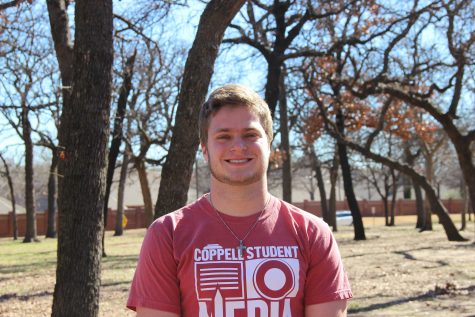 Joseph Krum, Executive Enterprise Editor
Joseph is the Executive Enterprise Editor on the Sidekick Newspaper and he also plays football for the high school. Joseph is a senior in high school...