Unique story behind Coppell's newest independent coffeeshop; Liberation Coffee Co.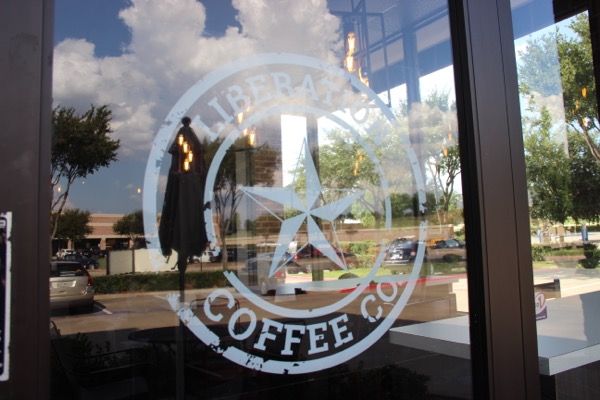 Whether to meet up with friends or get a change of scenery while studying, coffee shops are an ideal place for a social experience or just some quiet time.
The friendliness of staff, variety on the menu, interior decor, ingredient quality and location are all factors encompassed in Coppell's newly independent coffeeshop.
Liberation Coffee Co., was opened last spring by co-owners Ben Owen and Brolen Jourdan after bonding over their passion for coffee.
"
"We were both working in corporate jobs that we were not enthused about and came to a certain point we decided to follow our passion so we did it, "
— Ben Owen, co-owner
"We were both working in corporate jobs that we were not enthused about and came to a certain point we decided to follow our passion so we did it," Owen said.
After losing touch after being friends in high school, Owen and Jourdan met while working in corporate jobs by chance.
"We both realized very quickly we were both into coffee and it stood out really strong, that was the only thing we were really happy about every time we met," Brolen said.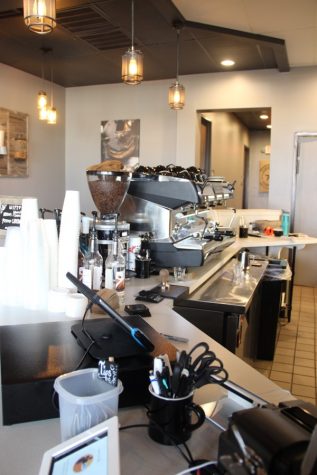 With previous experience in the accounting field, Brolen had helped large businesses from start to finish but was never a business owner himself.
"We like Coppell because of the community focus and local mindset so its a great place anyway. We saw the need for a coffee shop," Owen said.
Liberation boasts its ability to produce high quality, specialty coffee with convenience, and local mindset, making Coppell a good fit.
The naming of Liberation comes from their work in the corporate world, relieved to be able to now do what they love.
"It's two-fold really but the primary this is that its the first step towards our lives of freedom. Its that action of becoming free from something we felt chained to and was holding us back," Owen said. "It's our step into contentment and peace in our work lives and slipping off that corporate jacket,"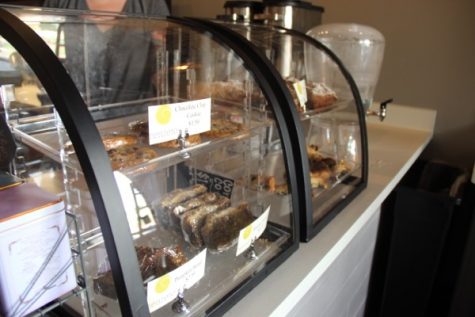 The shop has successfully established a comfortable atmosphere with customers from all walks of life from retirement homes to children.
"The age range and walks of life is really diverse," Brolen said. "You can walk in here and see little kids playing around to people from a retirement community,"
The shop originally had a "soft opening" but the official grand opening and ribbon cutting ceremony, featuring many city board members and Mayor Karen Hunt, took place on June 30.
The interior and menu of Liberation is very simple and modern, for school or work productivity.
The coffeeshop is located at 651 N. Denton Tap Road Suite 200 in Coppell and also a hosts monthly "coffee cupping" session for customers.
The next session will be hosted tomorrow at 4 p.m. by Combs Coffee, a specialty grade coffee supplier, the event is free and no prior knowledge is necessary. The tasting will feature beans exported from Kenya, Ethiopia, Costa Rica and Panama.
Past events hosted by Liberation include Coffee and Yoga, Coffee on Us days, and coffee cupping sessions with various specialty tea and coffee suppliers.
"I often go to [Liberation] for the social aspect, to hang out with my friends and meet up," said  junior Shimmi Kadota, who is a regular customer.
A big separator between Liberation coffee is that it is definition, speciality coffee, a title many independent coffee houses cannot claim, much less Starbucks.
"What sets us apart is doing a few things very very well instead of having a wide variety things that are okay," Owen said.
The menu includes espresso drinks, mochas, lattes, coffee and tea, and even frozen drinks. With a local partnership with Zenzero Kitchen, a variety of pastries and breakfast foods are available on a daily basis.
The price range is reasonable, ranging from $3-$5 for coffee, frozen drinks, pastries and breakfast foods.
Liberation conveniently opens at 6 a.m. every morning to help kickstart your day and closes at 9 p.m. on most weekdays and later at 10 p.m. Friday through Sunday.
Visit Liberation's Facebook page for recent updates on events and new menu items.
Follow Tanya @tanya_raghu
View Comments (2)
About the Contributors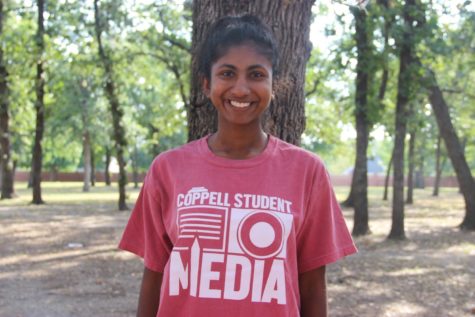 Tanya Raghu, Enterprise Editor
Tanya Raghu is a senior and third year staffer on The Sidekick. In her free time, she enjoys spending time with friends and family, watching movies and...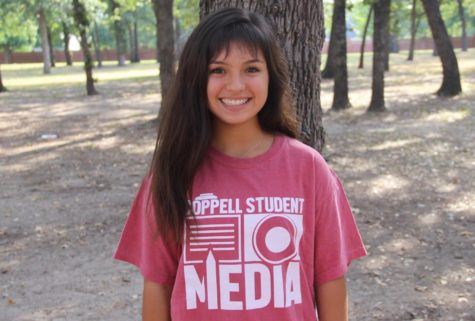 Ale Ceniceros, Photography Editor
Ale is a senior and the Photography Editor for The Sidekick. She has been involved with photography for 7 years and hopes to continue down this path in...