Hallways packed with inquisitive parents on Curriculum Night
@linalinaapril
Curriculum Night is the one night parents walk the hallways of Coppell High School in their child's shoes. A parent usually follows his or her student's schedule, learning how each class will operate and what it will offer to learners.
Parents came Monday evening for a variety of differents reasons.
"My husband and I wanted to come because we've never been to Curriculum Night before," Michelle Kirkby, mother of freshman Mitch Kirkby, said. "The main thing we want to learn is what they're going to be studying: the specific subjects of what they're going to learn, and what the teachers expect the kid to be doing."
Mother of junior Gabriel Vinluan, Virna Vinluan is a teacher at Harmony Area School District in Big Sandy, Texas. and thus hopes to learn objectives and class and group management from her son's teachers.
"I would like to know what their requirements are, the expectations and more about the teacher," Mrs. Vinluan said. "As parents we are able to experience the chaos from moving from one class to the other: to be independent."
Senior Will Kelly's mother, Dolores Kelly, has been attending Curriculum Night since Will was a freshman and has continued to attend for a specific reason.
"The teachers are so nice to be here, to get to know everybody, and put themselves out there- so I want to get to know them," Kelly said. "It's always been a good thing to put a face with the name of the teacher and get to know them."
The teachers reciprocally get to learn faces and take this opportunity to give parents more insight on their classes because each class is unique and different from the next.
"Curriculum Night is just a great way to meet parents and network about your class and let them know what you're doing," new CHS physics teacher Wes Cowling said. "The main focus I'm doing is showing them all the resources that we have available online for their learner and with my class anything they [the students] are doing is online so they can preprint and look at the notes before-hand."
Assistant principal Sean Bagley also finds this night a way to help the parents.
"It gives me the opportunity to meet some people I've never met before so that I can have some conversations with parents, hopefully extend to them and welcome them and let them feel like, by being able to come here tonight, that they have made another contact that they can communicate with in at time of need," Bagley said.
Leave a Comment
About the Contributors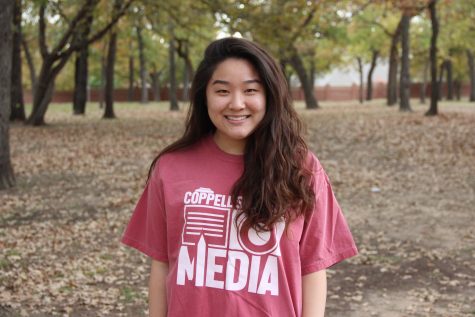 Lina Pyon, Social Media Manager
Focused on the future and the opportunities that the world contains, Lina Pyon enjoys spending time with the important people in her life and broadening...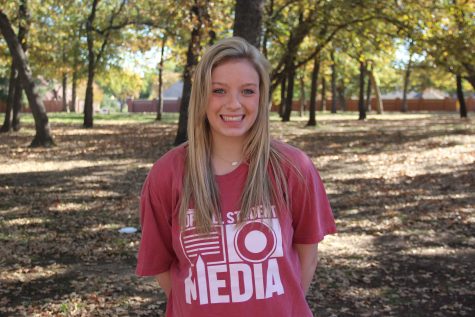 Megan Winkle, Staff Photographer
Megan is a sophomore at Coppell High School and is a first year staff member on The Sidekick. She is a photographer and enjoys watching and playing sports.