Making a difference one dollar at a time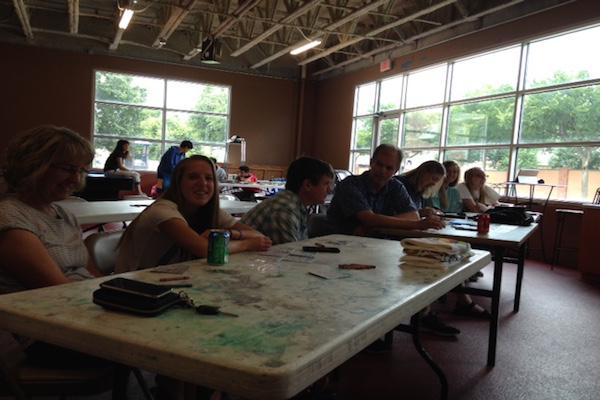 Passion. Motivation. Leadership. Impact. As the school year comes to an end, AP English III teachers have constructed one last project for their students that they hope will not only reflect each of their passions, but also make a resounding impact on the students and in the world.
Each class period chooses an organization they are passionate about and works as a class to raise money and awareness for it. Coppell High School junior Chulmin Han has noticed the positive change this project has been generating in himself and his classmates.
"What I like most about this year's project is how we're actually going out and doing something that has the potential to impact another individual's life," Han said. "It's not everyday, or even every year, that you're assigned a project where you actually have to leave the safety of the classroom and do activities outside of it and that's what makes this project unique."
Through various fundraisers, including bingo events, bake sales and selling T-shirts, each class has found a different way to impact parts of the world.
"The point of this project is for us to make a difference in the world and raise awareness for important global issues," CHS junior Eliana Yamouni said. "It really allows us to see the potential impact we can make on the world if we get together and put forth the effort."
While current juniors are working to generate change, current seniors have also noticed the passion and purpose behind this project.
"We did this project last year and it was really interesting because we were actually helping a specific region, and in exchange we gained a lot of knowledge and passion toward our topic," CHS senior Jeff Shin said. "We not only raised a lot of money, but it was also a really great moment to see a child smile with joy [because of our work]."
While these humanitarian aid projects have touched the world, many have noticed the positive influence they have had on individual students as well.
"The skills that are being tested through this project are skills concerning ability to organize, create and achieve goals, and adapt to changing situations," Han said. "If an obstacle suddenly appears, then I must overcome the situation by thinking about solutions."
Not only do students look forward to making impacts on the world, but the AP English III teachers also hope the students can gain a new perspective on service.
"The purpose is not only to help these charitable organizations," AP English III teacher Alex Holmes said. "But it is also to just really raise awareness for students: that they have a voice and they have the power to do something and to make a change in this world."
These English teachers hope that students can realize the large impact and power that a small class of high school students have to change a person's life or perhaps even change the world.
About the Writer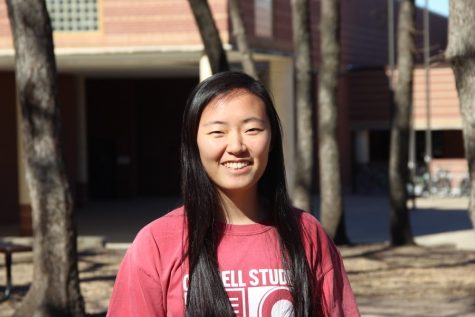 Jessica Jun, Staff Writer
Jessica (Jesse) Jun is a senior and second year staff writer for The Sidekick newspaper. She hopes to pursue her passion in writing by sharing students'...