Munro takes leap of faith, joins NET Ministries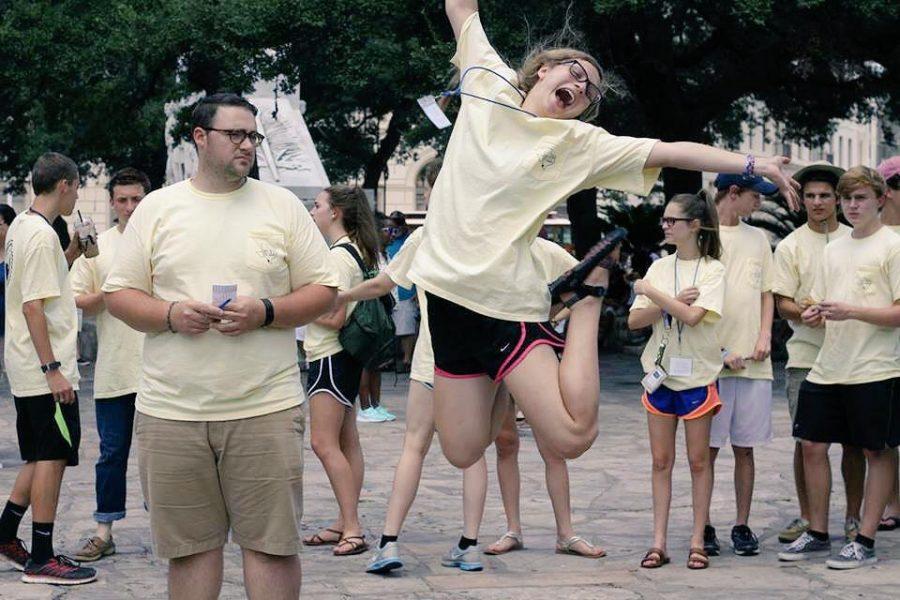 At the end of this summer, current Coppell High School senior Meredith Munro will pack, just like the rest of her class. She will bring the essentials, maybe a few personal mementos, and she will be dropped off at a place to start her next adventure.
Where? She is not exactly sure.
While her previous classmates will be heading for colleges scattered across the country, Munro will be working with the National Evangelization Team, or NET ministries. It is a Catholic organization that travels around the United States, sending out teams of 12-14 young Catholics, ages 18 – 28, to different churches. There, the teams will put on ministry events, lead youth groups and put on retreats.
Munro has yet to find out whether she will be serving as part of the traveling team, which traverses around the U.S., bouncing from city to city, or as part of the Parish/school team, which stays in one place and helps the community build their faith. Both positions take place over nine months, the course of a regular school year.
"Most people have  an idea of where they are going to be, and I just do not know yet," Munro said. "But I am excited to be in a new place with new people. I am excited because I love church retreats, and that is where I really started developing a relationship with God. "
She heard of the program through Joey Scancella, a NET Ministries alum and the current the Director of  High School Ministry Program at St. Ann Catholic Parish in Coppell.
"When I told him was kind of thinking about doing it, I told him I wanted to do it after college," Munro said. "And he told me that it was something I could do straight out of high school and thought it would be really good for me to set that foundation for my faith before going off to college."
When she confirmed her desire to defer going to Franciscan University and pursue Net Ministries, Scancella was ecstatic.
"I was really proud that she took the leap to give a year of her life to do missionary work," Scancella said. "She has always had a disposition about herself of service, and to really give up herself and lead others to Christ. This really makes perfect sense that she would go do this."
Her parents, too, were proud that she made this decision, and were only a little surprised. According to them, Munro had been talking about the program for a while and had always expressed interest in serving.
"The more she talked about it, the more serious she sounded about it, so ultimately, when she came to us with the decision, we were not caught completely by surprise," her mother, Denise Munro, said. "We fully support her because she tends to make really good decisions. She has always had a good head on her shoulders, and we trust that she is doing what is best for her." 
Munro's mother  is excited at the prospect of her daughter getting to travel and experience first hand the trials and tribulation of working with the youth everyday. Her father is also thankful that she gets the chance to discover herself and her passions.
"It is good for her to go see what that is like before she spends four years studying and finding out in the end that it was not what she thought," her dad, Charlie Munro, said. "This will really help her know what she wants to do and to know what path she will  want  to take."
Her parents are also a little nervous for their daughter, and apprehensive about the fact that she has the potential to be anywhere in the United States  But, as her mom says, "It comes with the territory of being a parent."
As she finishes up her last year at CHS, Munro can only look ahead at what is yet to come. She has a few preparations to make, raising funds so she can travel, thinking about what she will have to pack, but overall – she's excited.
"It will be cool to bring that to people basically every day," Munro said. "I know that that is where my faith took took off, so to be able to be a vessel to help someone know God more is what I am really excited about."
Before she goes, Scancella has advice to share with her, as an alumni himself.
"Trust in God, be open to what He wants to do in [her] life, and know that everyone back here loves and supports her," Scancella said.
About the Writer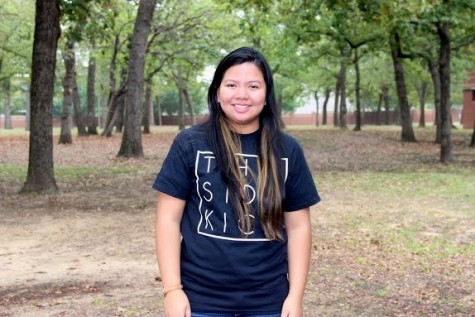 Aisha Espinosa, Staff Writer
Aisha Espinosa is a third year staff writer for  The Sidekick. She is currently a senior at Coppell High School, and plans to pursue a degree in both...