Killic to kill it at Division I university
The struggle that many seniors face is which path they want to take through their college years. This big decision has the potential to carve out the rest of their lives.
Senior and defender for the Coppell Cowboys soccer team, Stjepan Kilic found his calling early on and has been passionate about one activity ever since one afternoon as a 6-year-old.
"I fell in love with the sport of soccer and I just had so much fun playing it and I thought I'd give it up eventually but I'm so passionate about it I just wanted to keep going," Kilic said.
Kilic will attend Fairleigh Dickinson University in New Jersey starting in freshman year of college. Fairleigh is a Division I soccer program, which is the highest athletic division among the National Collegiate Athletic Association (NCAA).
"They [Division I colleges] are very serious but that's what I was looking for to get to the next level," Kilic said.
He found his prime opportunity to play at the "next level" through Fairleigh, but with that comes more responsibilities.
"My biggest hardship will be adjusting to the level of play because it will be much higher than what I am used to," Kilic said. "And I'm sure college schoolwork will not get easier, so I have to balance school and soccer even more."
Kilic got the opportunity to continue his passion of playing soccer throughout college, but finding stability between doing what he loves and the academics of college is a situation he will face.
"You have to manage your time, that's the most important thing, and to plan your days and just get a lot of sleep so your physical and mental state can be at their best," Kilic said.
Coppell coach Chad Rakestraw understands the change of pace when playing soccer at the collegiate level.
"I was playing against grown men and getting knocked around for the first time ever, and I was used to doing the knocking around," Rakestraw said. "So maintaining your composure understanding that it'll take time to adjust, but continuing to work hard and remaining confident in your ability, your work ethic and what you're going to bring to the table is important."
He thinks Kilic will be able to do such.
"He'll thrive because he's a guy who is ready for the next level and it'll be a time of growth for him," Rakestraw said. "He'll adjust well if he continues to understand that it is a process [being where you want to be]."
Close friend, senior and teammate Waleed Cherif  has been friends with Kilic for over 10 years. He also thinks Kilic deserves to attend a Division I college.
"He's one of the smartest players; he knows what to do on the ball," Cherif said. "He's really something else and in my opinion one of the best players."
They have had a special bond with soccer and as friends ever since their first encounter at Lakeside Elementary.
"When I first moved here in fourth grade the teacher said, 'Stej-pan, can you help Wall-ed out,'"  said Cherif, in an Americanized version of their names.
"We were both shy so he whispers to me, and everyone hears this, he goes 'do you play soccer?' and I just nod my head and the class goes crazy, because everyone at Lakeside loves soccer," Cherif said. "And we have played soccer together since."
Another close friend and team member, senior Rodrigo Zuniga has seen the growth of Kilic as a soccer player and as a friend.
"He used to be very very timid, but he's really grown out of that into a more aggressive player," Zuniga said "Apart from the physical, when he grew like six inches over one summer, he's matured a lot – significantly as a player and a person."
When asked what the embodiment of soccer means to him, Killic responded with a simple yet potent word.
"Love."
A word not only the epitome of the idea of soccer to him, but also the attitude Kilic has toward a sport that keeps him going and keeps him passionate.
About the Contributors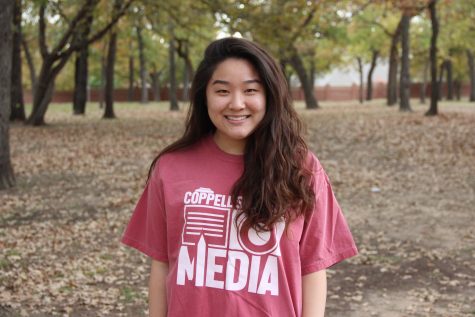 Lina Pyon, Social Media Manager
Focused on the future and the opportunities that the world contains, Lina Pyon enjoys spending time with the important people in her life and broadening...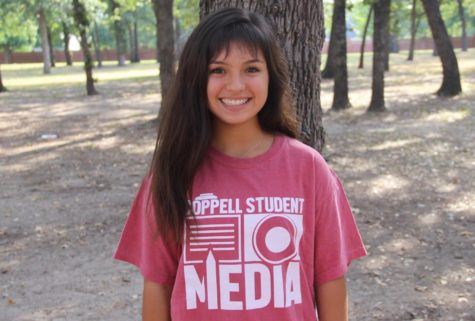 Ale Ceniceros, Photography Editor
Ale is a senior and the Photography Editor for The Sidekick. She has been involved with photography for 7 years and hopes to continue down this path in...