North Texas Teen Book Festival brings the fangirl out of book lovers
IRVING – Hoards of teens from all over the Metroplex with various fandom shirts excitedly waited in line to at the Irving Convention Center for the second annual North Texas Teen Book Festival on Saturday.
Although it was a 'teen' festival, there were as many adults there as excited teens.
Young Adult (YA) reading genre is becoming more and more popular nowadays with many YA novels movie adaptations like the craze with The Fault In Our Stars and trilogy The Hunger Games.
"YA lit is incredibly important because it not only allows readers to recognize themselves and others like them, but it allows readers the opportunity to learn about others," senior Irving Public Library assistant Mary Hinson said.

This festival was where nerd lovers all united to fangirl about their favorite book characters and authors. Various different colored buttons that had sayings like 'I read therefore I am' were spotted on people's backpacks and shirts.
Around 75 authors varying across all genres came to the event to see their fans. From well-known authors like Sarah Dessen, James Dashner and Marie Lu to upcoming authors like Adam Silvera and Adi Alsaid, the festival brought in an array of book lovers.
Some of the same authors that came last year that returned this year include Adi Alsaid, Marie Lu, Ally Carter, Ally Condie and Julie Murphy.
The festival officially started at 8 a.m. but loads of people piled in a line going out the door before it began to get tickets to see the most popular authors there: James Dashner, Marie Lu and Gayle Forman.
Dashner's The Maze Runner series recently turned into movies which were successful at the box office. Forman's If I Stay became a movie as well.
Compared to the event last year, this year had a much bigger turn out bringing in around 8,000 people. Endless yellow school buses lined up behind one another in front of the convention center indicating just how many schools and groups of people were there.
"The NTTBF (North Texas Teen Book Festival) team is absolutely thrilled with the turnout for this year's festival," Hinson said. "We actually expected about 5,000 to 7,000 attendees so hitting 8,000 was tremendous. We couldn't be happier and we are incredibly grateful for all the readers, teachers, librarians, and parents who attended and brought their friends, family and students."
Book sales sponsored by Half-Priced Books began at 8 a.m. where people were required to buy a buy for every three books brought from home.
Another important event that many people wanted to be a part of was speed dating with books, during three different times that day: 10 a.m., 1 p.m. and 2 p.m. Tickets were required because of how popular it was last year.
A number of tables with books on them with groups of people gathered around each one would essentially 'speed date' with a book and see if they want to keep the book, based on the book's synopsis. The catch was that there was only one copy of the book at each table so not everyone could get the same book. The books were free which was even more of a bonus for book lovers.
"I enjoyed the festival mostly because of the atmosphere that was there," CHS sophomore Pooja Chivukula said. "Everyone there loves books and was there for them so it was really nice to be able to be surrounded by other book lovers and just by literary works in general and celebrate them."
Author panels started at 9 a.m. to 2 p.m. and each were around an hour long consisting of authors sitting at a comic con style panel. Many panels were simultaneously happening, making it hard for book lovers to choose one over the over.
Some of the most popular panels included Pass the Popcorn, Dystopia Dynasty and Superhero Origins. For instance, Pass the Popcorn panel was where authors like James Dashner, Gayle Forman, Ruta Sepetys, some of whom had their own books turned into movies, talked about their favorite YA book-to-movie adaptations.
The most anticipated event of the festival was the author signings which was at 3:30 p.m. Tickets were required for James Dashner, Marie Lu and Gayle Forman, and they were able to be obtained at 11 a.m.
There were so many people that everyone had to wait in a long line in order get in line to get their books signed.
A fan favorite was author of Red Queen, Victoria Aveyard. Although Aveyard was not one of the authors that people had to get tickets to, there was a long line to get her book signed from her.
Face-to-face interaction at the signing let author's experience first hand their fans excitement and happiness over their books.
Although the event was set to end at 5 p.m., many fans stayed longer because book signing took a lot longer. Some authors stayed even later to show how much they are dedicated to their fans. James Dashner in particular stayed longer to take pictures with fans and sign.
"We definitely want [next year's festival] to be even better than this year," Hinson said. "Our team is dedicated to improving the festival experience for everyone both by bringing in authors our readers love and exposing them to new authors and new stories."
The third annual North Texas Teen Book Festival is scheduled for March 3-4, 2017.
Hang on for a minute...we're trying to find some more stories you might like.
About the Writer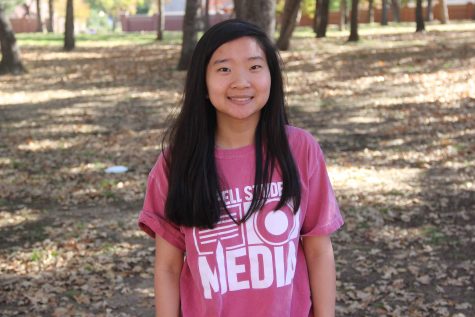 Gracie Blackwell, Business Manager, Social Media Manager
Gracie is a senior and third year staffer for The Sidekick newspaper. In her free time, she enjoys hanging out with friends, watching movies and traveling. With...