Grimmer, defense hold strong as Taylor leads attack to lift team to regional tournament berth
FRISCO- For much of the season, junior forward Nick Taylor and the Cowboys' high-powered attack has stolen the show, piling on goals in Coppell's 20 wins.
But on Tuesday night, facing McKinney Boyd in the Class 6A Region 1 quarterfinals, it was the defense that shined. Led by senior defender Andrew Grimmer and senior goalkeeper Jerod Longoria, the defensive group made play after play en route to their 4-1 victory over the Broncos.
With the victory over Boyd, Coppell advances to the regional semifinals to play El Paso Socorro at 4 p.m. Friday at Grande Communications Stadium in Midland. The winner will play the Plano East-El Paso El Dorado winner at 3 p.m. Saturday in Midland for the regional title and a berth in the UIL State Soccer Tournament.
On tuesday, side from a single goal on a header early on in the second half, the defense continued to play as well as they have all year long. In their first three playoff matches, they have outscored their opponents 10-3.
"It takes communication," Grimmer said. "We all talk to each other, we all believe in each other. We all believe the person next to us will make a play."
After two goals in the first half from senior midfielder Scott Simigian and sophomore forward Francisco "Kiko" Redondo, the Cowboys were cruising. The Broncos pulled within one with a goal of their own, but Taylor scored his first of the night to give Coppell the 3-1 advantage.
In the 61st minute, the Broncos threatened to score again, and after Longoria, the keeper, came out of the box and was out of position, it looked as if Boyd would score their second. However, the Cowboys' defense stopped a shot on goal and cleared it, allowing Longoria to get back into the box and reset.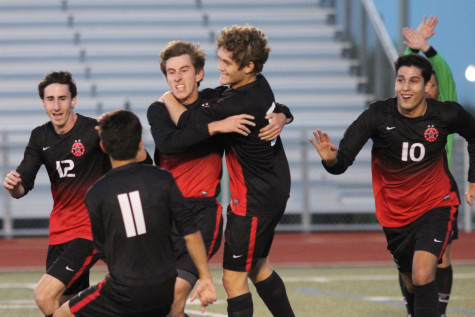 "It's just a commitment to not allowing any goals," Coppell coach Chad Rakestraw said. "It's a commitment to your team, a commitment to yourself, just to do the best you can. So when you see Jerod [Longoria] come out, you know have to cover for him, and we had three or four guys do that, so it's a good example of that team effort."
A mere three minutes later, Taylor danced around the defense and scored his second goal, giving the Cowboys the exclamation point on their 4-1 victory.
"I want to play for our seniors," Taylor said. "It's their last year, and if I was in their shoes, I would want the same from everyone else, so I'm just playing for them."
Throughout the match, Coppell dominated in keeping possession, and were able to relentlessly stay on the attack, producing numerous chances to score.
"It's awesome," Grimmer said of the persistent offensive attack. "It makes our job [as defenders] easier every night, but once we're called for the job, we'll do it."
Moving on to Midland for the second time in three years, the Cowboys team has the perfect mix of experience and youth heading into the regional tournament.
"What's good is that some of these guys have experience with it when they went two years ago," Rakestraw said. "Not many of them do. But these guys are so ready just to put their best effort forward this year, to not let it end. They want to continue to play with their buddies, they want to do the best that they can, and that's to win a state championship."
About the Contributors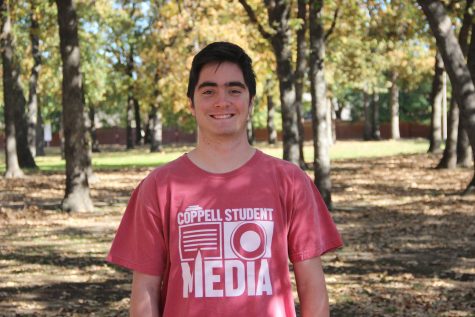 Marcus Krum, Executive Sports Editor
Marcus Krum is a senior at Coppell High School. In his third year on staff, he is the sports executive editor. In his years on staff, he focuses mainly...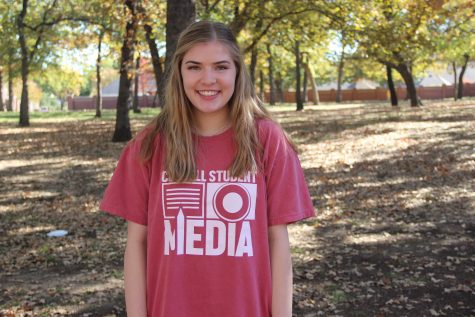 Amanda Hair, Sports Photography Editor
Amanda Hair is a senior at Coppell High School, this being her final year on The Sidekick and her first year as the Sports Photography Editor. She is also...