Running the school on and off the campus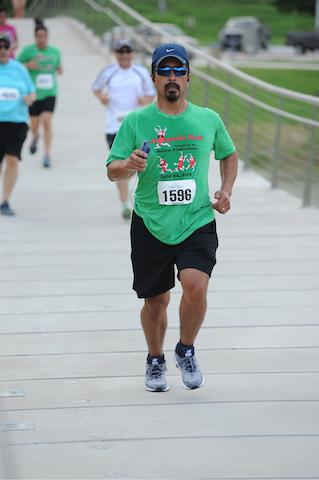 As the principal of Coppell High School, Michael Jasso has an incredible amount of responsibility. One can only imagine the stress involved in running a school as successful as CHS, but there are ways to destress doing the things one is passionate about.
"Running feeds my soul in a lot of ways," Jasso said.
From keeping him healthy, to allowing him to keep his competitive side sharp, running serves as a sort of outlet for Jasso at the end of the day.
"[That's] how I clear my mind," Jasso said. "We all have things that we carry around all day, stress or whatever. Once I'm able to run that's kind of like an 'ahh, I can relax.'"
Jasso runs about four to six times a week, each time averaging about four to five miles. On vacations, Jasso will even take running tours through major cities such as New York City.
"When you move to new areas or travel to new places, running allows you to see and experience those types of things," Jasso said.
Jasso believes that each run is different, depending on how your day was.
"It depends on what's on your mind overall," Jasso said. "It's a little bit of an adventure every day."
Sometimes you can have a great run, and sometimes it can be a way to challenge yourself and run an even faster time.These lessons were imparted to Jasso early on in life.
Throughout his entire high school career at Balmorhea High School, Jasso ran as part of conditioning, but not because he particularly liked it. However, after high school, Jasso wished to stay healthy and came to a realization.
"You wake up one day and think, 'I've been running nonstop for about five years, this is pretty cool. I should keep going'," Jasso said. "It just becomes a part of who you are."
Jasso even coached track on and off while he was working for the Dallas Independent School District, he remembers teaching track at Skyline High School. Teaching other students was a great experience for Jasso because he was able to impart life lessons he believes are important for everyone.
"The race and the running itself allows you to talk about life skills, like coping with struggle," Jasso said. "Sometimes every run is not going to be a great run. Every day is not going to be a great day."
Jasso's wife, Susan Jasso cited a few reasons for his love of running: stress relief, love of the hobby, and a desire maintain mental clarity and cardiovascular health.
Although she has never gone on a run with Jasso (Mrs. Jasso suffers from shin splints), her son, Ethan Jasso who is 15 years old, runs with him.
"For him to be running with Mike [Jasso] is great," Mrs. Jasso said.
Although Jasso would have taken his son running regardless, Ethan may not have been able to. When he was born, Ethan had a tumor that paralyzed him, from the waist down, as a baby. Now running cross country and track for Birdville High School, Ethan and his father find the time to run together.
"It's an extra bonus that makes me smile," Mrs. Jasso said.  
Even though Jasso and Ethan do not run together often (Ethan primarily runs for BHS), when they do it is a bonding experience.
"It's one of those things [being able to run] that you don't think about until you think about what you have," Ethan said. "It's amazing that the technology and the people have brought me to where I am now and be able to run at such a high level."
From juggling faculty meetings to running with your family, running helps you destress.
"It can be fun, it can be a grind," Jasso said. "It's whatever you make it."
About the Writer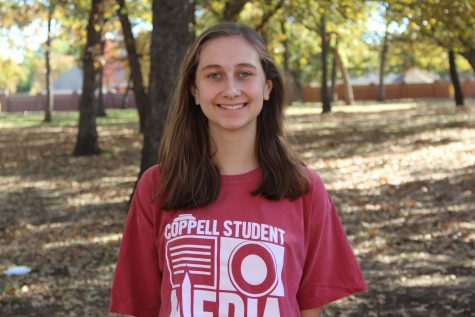 Emma Cummins, Executive Opinions Editor
Emma is the Executive Editorial Page Editor at The Sidekick. She enjoys politics, writing and traveling.