London trip provides royal experience for Coppell band
Only feet from where they were standing, Coppell High School band students unexpectedly caught a glimpse of the Royal Family on their trip to London this spring break.
The Queen of England, Prince William, Prince Harry, Prince Philip and Kate Middleton gathered at Westminster Abbey for a meeting of The Commonwealth. This event happens only once every two years so this was a rare and exciting sighting for the group of about 100 CHS band students.
Sophomore clarinetist Ashna Pathan received a text from her mother that the Queen would be going Westminster only minutes before she arrived.
"We found out that the Queen was coming to Westminster Abbey and we were already in the Westminster area so we asked our chaperone if we could go watch," sophomore clarinetist Ashna Pathan said. "It was really cool just to be able to say we saw the entire Royal Family."
Apart from this royal visit, the band got to experience London through a musical perspective as they performed in The Mayor's St. Patrick's Day Parade.
Sporting shamrocks on their signature white uniforms, the band marched through the center of the city in the annual parade that draws thousands of people in celebration of Irish culture.
Crowds lined the streets to watch the colorful floats and performances pass by leading up to a festival held in Trafalgar Square, an iconic area in London. Since the event is highly publicized, CHS band students' marching experience and recognition rose to an international level, even being featured in BBC news.
The different CHS bands also performed in concerts at Central Hall Westminster, Central London's largest conference venue. They played several pieces of music in front of a large turnout.
Both the performance in the parade and the concerts in Westminster were unforgettable experiences for the band as they were able to showcase their music in one of the most important cities in the world. Directors and students alike see the positive impact of being able to play in London.
"It was interesting and exciting," junior tuba player Sid Singh said. "What made it memorable was seeing the whole city while marching and seeing the tourist attractions from a different perspective."
Throughout their stay, students were also able to go on group excursions to well known attractions in the city. Student favorites included the London Eye, Windsor Castle, Big Ben and seeing different musicals such as Les Miserables and Wicked.
Besides the band's musical performances, it was the thrill of getting to explore the city with friends through these excursions that many students took away from the trip.
"There's something about running through a museum together and being trapped in a little capsule on the London eye that says group bonding," Pathan said.
Many felt that the trip allowed for building of stronger relationships among the band and its different sections beyond that which can be achieved within the CHS band hall.

"Since I am in colorguard and only one person in a band of over 300, sometimes I am disconnected from everyone [in band] but with this trip all of that didn't matter," junior Christina Davidson said. "It was a chance to connect with everyone who went on a level that can't and won't be broken from just returning home".
Leave a Comment
About the Contributor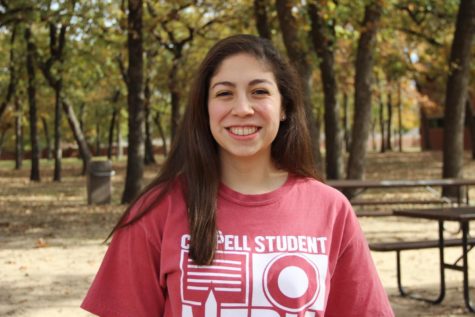 Lili Lomas, Executive Digital Content Editor
Lili Lomas is a senior and the Digital Content editor and Sports section editor for The Sidekick. She is a synchronized swimmer and always enjoys being...