Chitta experiences colorful Holi, reflects on cultural event with friends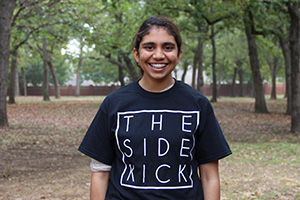 More stories from Pranathi Chitta
As I step into my shower, a rainbow of color trails behind me, reminding me of what an event I celebrated. Vigorously rubbing off the color from my hair, I am reminded of how my friends poured color powder on my head and how it will take some time for it to wash out.
Color run, a 5k run where colors are thrown at everyone, has nothing on Holi – the cultural event where people come together and celebrate by throwing colored powder at each other. In Hinduism, Holi represents the bridge between social relationships and renewing old relationships. This is a time where regardless of backgrounds, everyone comes together to build connections. Holi is celebrated on the day after the full moon of March. Although Holi was on March 23, I got the chance to celebrate it with the community on Sunday. Holi is celebrated with a lot of energy with colors, which represent the shades of emotions in life. The use of colors depict faith and symbols from nature.
Sunday was my second time to attend the festival and it was the most memorable. Not only did I enjoy the event because it was a time to celebrate my religion, but also because my friends were there to celebrate with me.
"This was my first time [celebrating Holi] and I will definitely do it again next year," Coppell High School junior Pragna Gaddamedi said. "It's a time where people from all over India come together to celebrate and it's a lot of fun."
I went to Holi freshman year, and I don't remember much of it – I wasn't close to many of the people I celebrated with. However, this year, the event was much more memorable as my friends were with me. Holi is celebrated in various places, but I attended the biggest one in Dallas at the Dallas-Fort Worth Hindu Temple. There was at least 500 people there, throwing colors, dancing and feasting.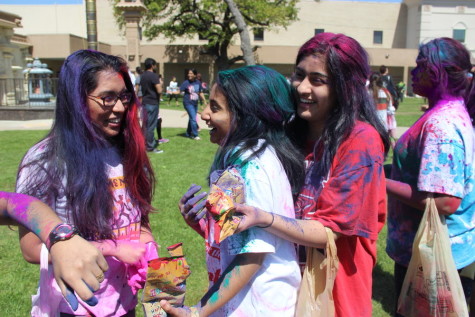 "This was my first time experiencing Holi like this," CHS senior Ajay Prabhu said. "I've never danced and had this much fun during Holi. It's nice to see everyone come together like this."
The best part of this event was seeing new people from other places and celebrating with them. Random people would sneak up behind and throw colors on you, ambushing you, which was the fun part. The goal of this event is to get as much color on you as possible. I also got the chance to dance as much as I could while throwing colors, escaping the reality of leaving soon for sometime.
"I went to Holi many times when I was younger but I don't remember much from them," CHS senior Sneha Karkala said. "I'm definitely going to remember this Holi and hopefully do it again next year."
This was the perfect celebration for a last hurrah before going off to college next year; I had a chance to express my culture with my friends. However, I still hope I can celebrate this event next year in college.
About the Writer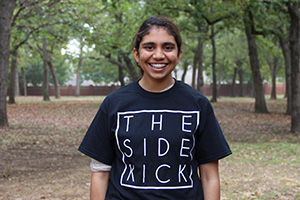 Pranathi Chitta, Staff Writer
Pranathi Chitta is a third year staff writer on The Sidekick and a senior this year. This fall Pranathi hopes to attend college in Texas. Other than...