Do not wait until the last minute to rush; Sorority Information Spotlight prepares Coppell senior girls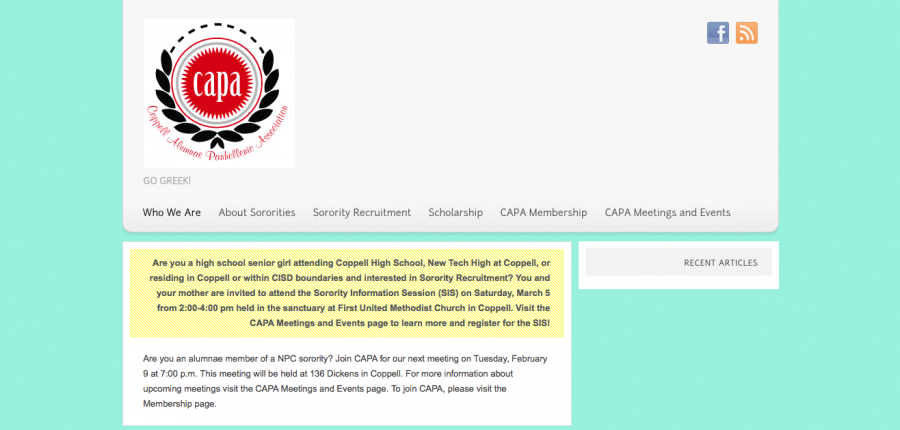 By Emma Cummins
Editorial Page Editor
From filling out applications to buying five dresses for rush week, applying to a sorority can be complicated, and a little hectic. But, fear no longer. This Saturday, from 2 p.m. to 4 p.m. in the sanctuary at First United Methodist Church in Coppell, the Coppell Alumnae Panhellenic Association (CAPA) will be hosting a Sorority Information Spotlight (SIS).  
The event is open to all high school senior girls, and their mothers, who have a Coppell zip code and wish to learn more about joining a sorority, need a recruitment information form or need any guidance.
Generals such as what it is like to be in a sorority and rush, what to look for in a sorority, how much being in a sorority costs and how to be prepared for any questions a sorority may ask, will be provided. Most importantly, recruiting forms will be written by alumni at the event, and girls will be assisted in getting the necessary information together and sent to their desired sororities on campus.
The vice president of recruitment at CAPA and head of this event, Shannon Samberson, a Phi Pi alumni from Texas Tech University in Lubbock, expressed the desire to assist anyone who may need it.
"We are just here to help the girls get their stuff together so that they can go to their rush and have a good chance," Samberson said. "When you go through rush you have to have somebody that's recommending you to the sorority."
A variety of sorority alumni will be at the event from schools in Texas and out of state as well. All information about the event and contact information for Samberson can be found here.
About the Writer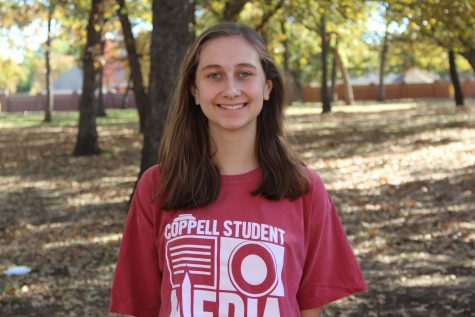 Emma Cummins, Executive Opinions Editor
Emma is the Executive Editorial Page Editor at The Sidekick. She enjoys politics, writing and traveling.