Music's biggest night honors legends, shows off new talent
Adele faces technical difficulties, Kendrick Lamar makes strong political statement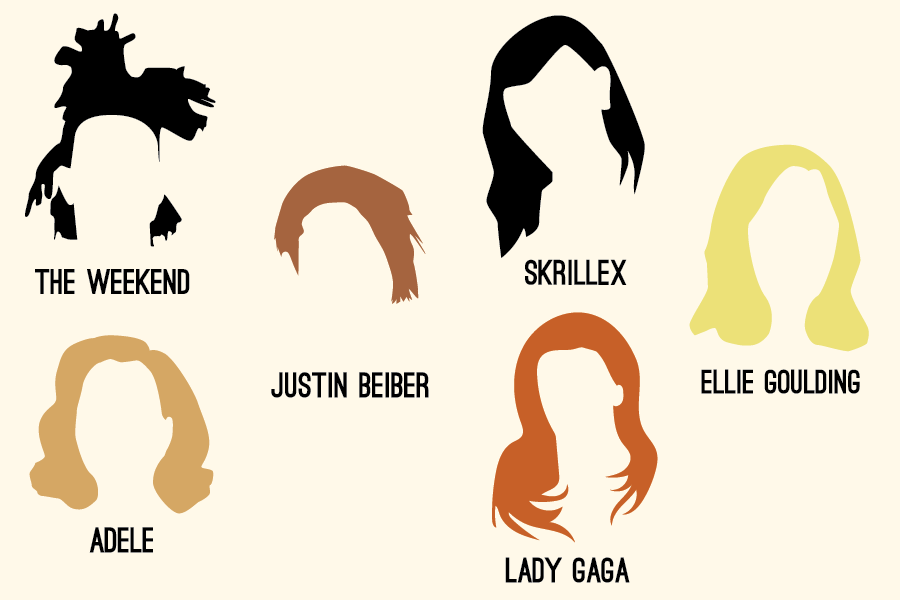 Tributes, pop stars, collaborations and a Broadway musical filled the Grammy stage on Monday at the Staples Center in Los Angeles. The 58th annual Grammy Awards, music industry's biggest night with performances making up more than half of the Grammy Awards show, makes them just as important as the awards presented. The performances were filled with emotional tributes, strong political statements and unforgettable collaborations.
Various collaborations from newcomers, country stars and a mix of singers from all genres graced the stage. Controversy with Adele's audio caused disappointment in audiences. Justin Bieber becomes a comeback-kid. The electrifying hip-hop musical "Hamilton" was shown broadcasted from New York. Tributes to Lionel Richie, David Bowie, Glenn Frey and B.B. King brought moving performances. The 58th annual Grammy Awards has yet again left audiences in awe of the music industry.
Taylor Swift
Winning three awards including Album of the Year, the 10-time Grammy award winner opened the show, singing "Out Of The Woods", from her 2014 release, 1989. Swift wore a sparkly blue and black jumpsuit to match the light up bracelets that the audience wore, lighting up various hues of blue in sync with the song. Jack Antonoff, a member of the bands Fun and Bleachers, and co-writer and producer of the "Out Of The Woods", joined Swift on stage, playing the electric guitar. The explosive performance contained various high notes and 80s sounding vibes, kicking off the show the right way.
Sam Hunt and Carrie Underwood
Country artists Sam Hunt and Carrie Underwood took the stage singing Hunt's "Take Your Time" and Underwood's "Heartbeat." Hunt, started off the performance singing his ballad on a stool alone. Soon after, Underwood joined him, and both sang a mashup of the two songs. The performance lacked appeal overall because of their voices not blending well together, despite the clever mashup of the songs.
The Weeknd
R&B artist The Weeknd delivered a soulful mashup of his smash-hit "Can't Feel My Face" and "In the Night" from his Grammy nominated album, Beauty Behind the Madness. Starting off the performance filled with energy, The Weeknd sang a part of "Can't Feel My Face," along with making skilfull dance moves. He then transitioned into "In the Night," a slower song accompanied by a piano and cello, showing off his vocal talent, and earning him a standing ovation from the crowd.
Andra Day and Ellie Goulding
An odd mashup of Andra Day's "Rise Up" and Ellie Goulding's smash-hit "Love Me Like You Do," delivered a great performance. Day started it off by singing her own showing off her incredible vocal range, then Goulding came along to sing her own song. The two switched between the songs, ultimately singing "Love Me Like You Do" together, making their voices mesh well and pulling off their performance.
Luke Bryan, John Legend, Demi Lovato and Meghan Trainor with Lionel Richie
One of the first tributes of the night was to Lionel Richie, sung by John Legend, Demi Lovato, Luke Bryan, Meghan Trainor and Tyrese Gibson. Legend started first, playing the piano while singing "Easy." Next was Lovato singing "Hello", showing off her vocal talent that made her stand out overall in the night. Luke Bryan then sang Richie's "Penny Lover", his smooth voice fitting the song perfectly. Tyrese Gibson then sang one of Richie's most well-known songs, "Brick House". To top it all off, Lionel Richie came up from the audience to the stage to end the performance by singing "All Night Long".
Little Big Town
Starting its performance of its Grammy nominated song "Girl Crush" only acapella, country group Little Big Town stood out among the best performances. Ending acapella and transitioning into violins and string instruments, Little Big Town's simple but riveting performance captured the audience's attention every second, making it one to remember, with a standing ovation from the audience.
The Eagles (Don Henley, Bernie Leadon, Timothy B. Schmit and Joe Walsh) with Jackson Browne in tribute to Glenn Frey
A respectful tribute to Glenn Frey, frontman of the Eagles who passed away last month, was sung by Don Henley, Bernie Leadon, Timothy B. Schmit, Joe Walsh and Jackson Browne. They sang "Take It Easy," an emotional and heartwarming tribute. They ended it by bowing on stage with a picture of Glenn Frey in the background, leaving his legacy to never be forgotten.
James Bay and Tori Kelly
Both getting their fame from YouTube and Best New Artist nominees, Tori Kelly and James Bay took the stage playing their guitars and singing a mashup of Bay's "Let It Go" and Kelly's "Hollow." The two stunned with their killer vocals and beautiful harmonies, sounding like they were already a duet. This was the best duet performance of the night, earning a well-deserved standing ovation from the crowd.
"Hamilton" Broadway cast
Live from Richard Rodgers theater in New York on Broadway, the hip-hop musical "Hamilton" performed their opening musical number. The musical is a biography of past president, Alexander Hamilton. The opening number scratched just the surface of the brilliant musical.
Kendrick Lamar
Arguably the best performance of the night was by Grammy winner and hip-hop artist Kendrick Lamar. For his powerful performance, Lamar sang "The Blacker the Berry" and "Alright," two songs from his Grammy winning album, To Pimp A Butterfly. Lamar and his backup dancers came out on the stage wearing chains blue prison outfits, making the strong political statement of how it is now to be an African-American living in America. In the second half of the performance, a bonfire was lit up on stage with Lamar dancing and rapping in front of it. At the end, an outline of Africa and the word 'Compton' inside of it was shown as a strong visual, concluding his unforgettable performance.
Adele
Ten-time Grammy award winner, Adele, graced the stage in an all red gown while performing "All I Ask," from her recent album release, 25. There were some technical difficulties with the sound, causing an uproar from people online. The technical difficulties did not block out Adele's powerhouse vocals from the ballad though, receiving a standing ovation from the crowd.
Justin Bieber and Jack Ü (Diplo and Skrillex)
Making a comeback, Justin Bieber started off his performance acoustically singing his song, "Love Yourself" from his most recent album, Purpose. The solo acoustic set started off his performance well, later transitioning into Grammy winning song "Where Are Ü Now" that DJs Diplo and Skrillex made. Although the performance was not on par with the other performances, Bieber stayed true to himself and delivered both songs well.

Lady Gaga in tribute to David Bowie
Teaming up with Intel as one of the most anticipated performances, Lady Gaga paid a beautiful tribute to David Bowie. Gaga sang 10 on his songs, including "Fashion," "Fame," "Let's Dance" and "Heroes." Starting off her performance, a close of up Gaga's face was shown singing "Space Oddity" containing various animations on her face, that paid tribute to the different looks Bowie had for his performances. Gaga represented Bowie by dressing up in past outfits he wore while performing. "Changes," "Ziggy Stardust," "Suffragette City" and "Rebel Rebel" were also performed. "Heroes" marked the final song, ending her tribute perfectly.
Chris Stapleton, Gary Clark Jr. and Bonnie Raitt in tribute to B.B. King
B.B. King, a famous blues artist who passed away last year, was paid tribute to by Chris Stapleton, Gary Clark Jr. and Bonnie Raitt, singing the famous "Thrill is Gone". Black and white videos of B.B. King performing were shown in the background while the three sang. The tribute was respectful and was a beautiful tribute to King.
Alabama Shakes
Grammy winning rock band Alabama Shakes, sang their alt-rock sounding song "Don't Wanna Fight." Although they did not move around when they performed, it was enough to entertain, showcasing Brittany Howard's soulful, powerful vocals and the band's overall genuine talent.
Hollywood Vampires (Alice Cooper, Johnny Depp and Joe Perry with Duff McKagan and Matt Sorum)
Debuting as a new band, the Hollywood Vampires, consisting of Alice Cooper, Johnny Depp and Joe Perry with Duff McKagan and Matt Sorum payed tribute to Lemmy Kilmister, singing "As Bad As I Am" and "Ace of Spades." The performance was one of the low points during the show, going all over the place and not showing depth.
Joey Alexander
Twelve-year-old Jazz pianist prodigy Joey Alexander performed "Giant Steps" from his Grammy nominated album, My Favorite Things, on the piano, later receiving a standing ovation. Alexander was 11 when he released his first album and received a Grammy nomination.
Pitbull, Travis Barker, Robin Thicke and Joe Perry
Ending the night, Pitbull, Blink-182 drummer Travis Barker, Robin Thicke and Joe Perry performed "El Taxi" and "Bad Man". Sofia Vergara made a surprise appearance, making it a star studded performance. The performance was filled with energy and liveliness, ending the Grammy's on a good note.
About the Contributors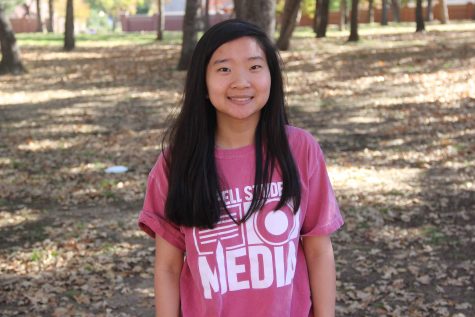 Gracie Blackwell, Business Manager, Social Media Manager
Gracie is a senior and third year staffer for The Sidekick newspaper. In her free time, she enjoys hanging out with friends, watching movies and traveling. With...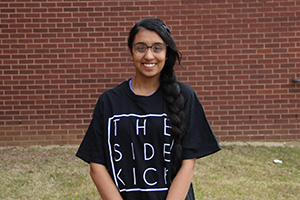 Manu Garikipati, Graphics Editor/Webmaster
Manu is the Graphics editor and Webmaster for the Sidekick Newspaper. This is her second year on staff as well as her second year with experience in graphic...