Looking through a new set of lenses
Students taking their first step into adulthood through CHS Pathways Program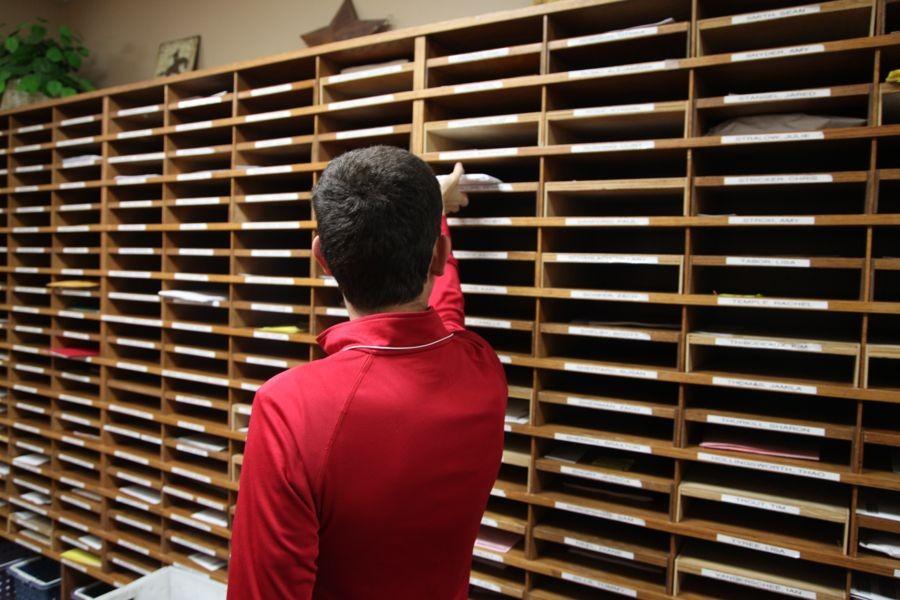 One small act of kindness can bring a smile to a person's face. One compliment can give someone more confidence. One program can change a person's life forever: a program like Coppell High School's Pathways Program.
For over 10 years, this program has served as an excellent way for students with disabilities to learn how to be independent. Providing work-based learning on and off campus and community-based instruction for high school and adult students, this program offers a learning experience that these students can take with them beyond high school and into adulthood.
The Pathways Program is led by CHS teachers Mimi Fleming and Melissa Allen. They have worked together over the years and have noticed the effect of the program on the students and their parents.
"I think it's had a very positive effect," Fleming said. "A lot of times we find that it's a very stressful time for the parents so we try and work very closely with them to see what their hopes and dreams are for their kids and we provide them with information and resources so they feel like they have options."
Fleming and Allen not only work closely with the parents, but have also set goals with the students they work with.
"Our whole purpose is to work on their life skills to help them have a life of meaning and purpose," Allen said. "But I just want my students to be the best them that they can be, and that's different for each student."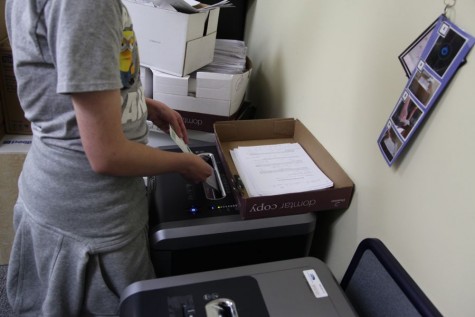 Despite some difficulties, both of these teachers enjoy their job and see it as a grand opportunity for them as well.
"It's very personal to me," Fleming said. "I love what I do because it's real. It's very, very real and I know that what I'm doing has a long lasting impact on every single one of my students."
Allen also enjoys spending time with and learning from her students.
"You have to have a heart for what you do," Allen said. "You have to want and love to work with them and on the flip side, we get so much more daily rewards from what they give back to us."
CHS senior Ali Gentry, a teacher aide for special needs classes, learns a lot from the students about the importance of being kind.
"My brother has autism so I've grown up in a kind of unique household and I've learned to be a lot more accepting than most people," Gentry said. "These kids have the same feelings and emotions we do and they just need a little bit more help making friends and people just need to be kind and open to that."
Through her experience working with special needs students, Gentry realizes the importance of lending a helping hand to special needs kids and bringing social acceptance to reality.
"Everyone wants to fit in," Gentry said. "A lot of times people are mean just in general, but all anyone really wants is to feel loved and accepted, so I think it's important to make everyone feel that way. And through my experience with special needs kids, I think I am a lot nicer than I would be if I hadn't gone through that."
In addition to students at CHS, Fleming hopes to spark passion in people out in the community who don't have a lot of experience dealing with special needs.
"We're always really afraid that people will take advantage of them when they're out in the world," Fleming said. "But what I hope on teaching other people that we see on a job site or out in the community is that their lives matter. They matter just as much as ours do."
Allen also hopes to change the perspective of the community and help them learn to see through different lenses.
"To me, the biggest thing that I feel like I can do is help change people's perspectives on how to work with students with special needs and how to look at the world differently," Allen said. "We forget the things that we take for granted like knowing how to type on the computer, how to talk to someone, or how to listen and be quiet- those are things we take for granted, yet things that we have to teach them how to do."
Allen advises the students and those in the community about the importance of learning how to talk to and treat students with disabilities.
"The biggest thing that students don't realize is that sometimes they are treated like they're [kids] when they're actually the same age," Allen said. "We mean well, but sometimes these things can hurt them in the end. We need to know how to look through this different set of lenses. All those things we take for granted are a lot of times things that they struggle with. And sometimes we don't realize they have normal feelings too."
Through this program, these teachers, along with many students, have learned to recognize the importance of having passion and patience. Fleming and Allen hope to train the world to see things differently, and to be more caring to those with special needs in the community.
About the Contributors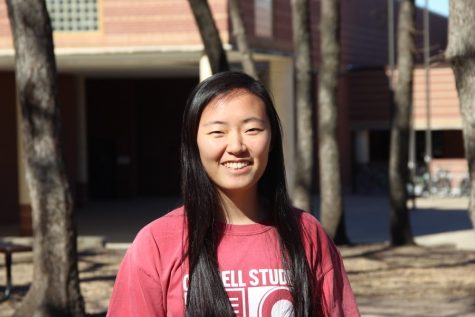 Jessica Jun, Staff Writer
Jessica (Jesse) Jun is a senior and second year staff writer for The Sidekick newspaper. She hopes to pursue her passion in writing by sharing students'...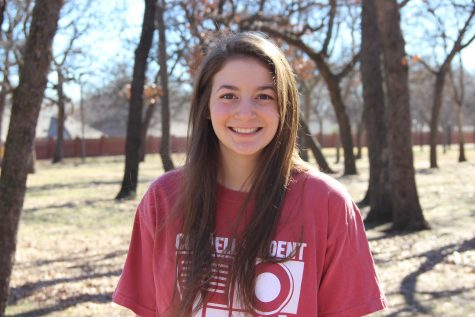 Aubrie Sisk, Communications Manager
Aubrie Sisk is a senior at Coppell High School and the Communications Manager for The Sidekick. She's played piano for eight years and has a passion...