Magic Man delivers magical night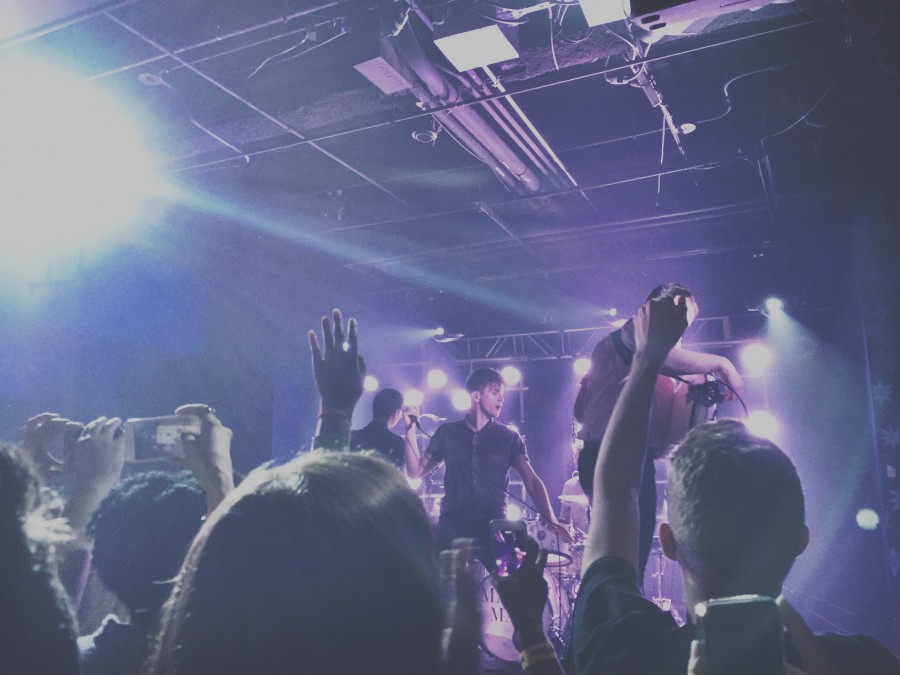 By Shruthika Pochampally
Staff Writer
@shruthreddy
If you know me at all, you would know that I enjoy ranking my concert experiences. You would also know how shocking it is to me to replace my 'first place' concert. However, last night, The Magic Man concert took the lead after a long dry spell of no concerts at all, and before that, a series of great, but not brilliant concerts.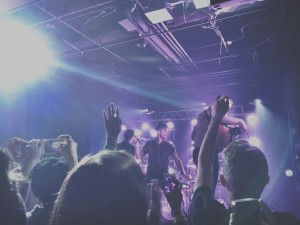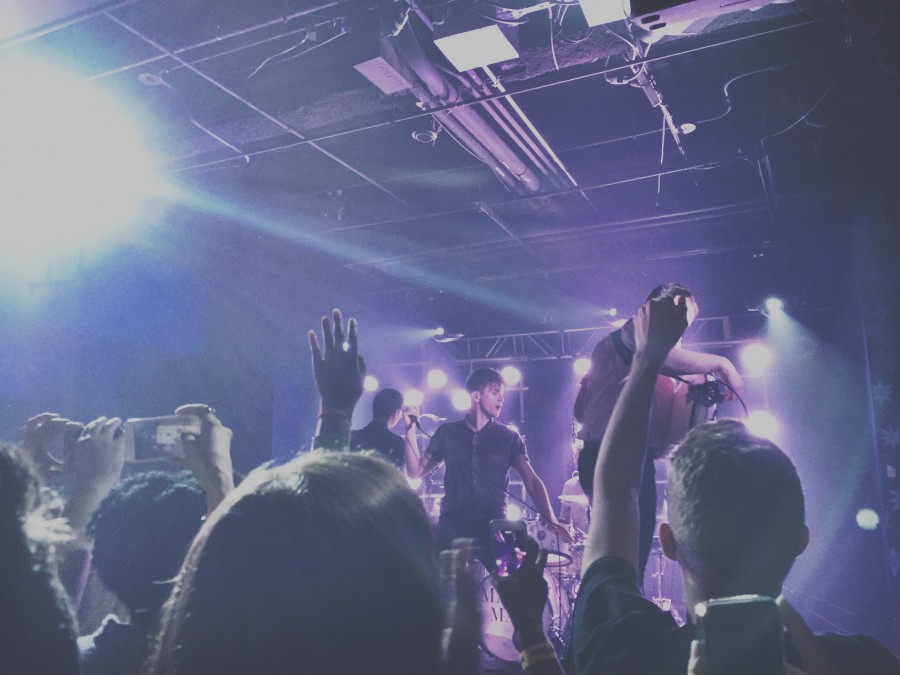 Magic Man came to the rescue last night and truly gave me an unbelievable experience that I had not expected. The band consists of five members led by lead singer Alex Caplow, one of the most friendly and enthusiastic lead singers I have met. He steers the band in terms of stage presence and audience buzz, but the band would in no way be the same without guitarist Sam Lee and keyboardist Justine Bowe, as well as the others.
"'Texas' is one of our favorites," Caplow said when I got the chance to have a conversation with him before the gig. "It's actually written based on Plano," he said, referring to the city in Dallas.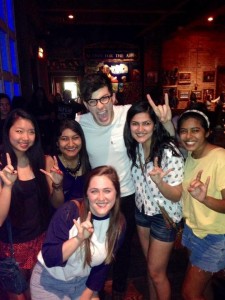 When I told Alex that I grew up in Plano, we collectively (and jokingly) decided that the song was written after me. When I asked him what really happened in Plano that was worthy of songwriting, he told me that one of his best friends lived there, and he had a really great time when he came down to visit several years ago.
Hours later, when the band finally came on stage, I was taken back by how much I was enjoying it. I had expected to have a good time, but I never expected it to be the best concert I had ever been to, because for someone who goes to concerts as much as I do, that is a hard title to give out.
Alex's charisma played a big part in how much I enjoyed this night. But more than anything, the sheer passion and radiating brilliance I feel from this band in addition to their immensely enjoyable music is what made it the most life-changing.
The entire night is flooded by a few, distinct moments of musical clarity in a sea of blurry, adrenaline-rushed experiences. In many ways, I have never experienced something more pure and clarifying, and the term "out-of-body" doesn't begin to describe the experience. There isn't a way to put into words the feeling you get when you really get into 'your zone' at a concert, unless you have something in your life that you're really passionate about as much as I am about concerts. Though this was my second time seeing Magic Man, and seeing them finally headline in such an intimate and relaxed room surrounded me in a bubble of musical and mystical haze.
Afterwards, my legs felt jelly-like, my head was pounding like never before, and I couldn't hear out of one ear. I had a little trouble talking after screaming and shouting for hours on end, and yet, I had never felt more alive and liberated than I did in those last few moments of their closing song, "Paris".
If you haven't heard Magic Man, I highly suggest you look them up. If they're coming to your town soon, I suggest you go take a look and see what they're all about. Regardless of who you are or what music you like, this band cannot not take you to another dimension of raw, moving music and the unshakable urge to dance your heart out.
As I told my Twitter followers afterwards, "the way you judge a concert is by asking yourself how liberated you felt in those few sacred moments of your favorite song…and I have never in my life felt more liberated from all palpable and materialistic attachments than I did tonight."