By Alexandra Dalton
staff writer
@alexdalton04
New to Coppell High School as the varsity assistant coach and world history teacher, Jarell English transfered from Fowler Middle School in Frisco Independent School District. Experienced in basketball, he played under coach Kit Pehl in high school at Central High School. Finishing high school at a prep school, he went on to Southern University Community College for a year and transferred to Texas Lutheran University for the rest of his college years. Although basketball surrounds him everyday the most important things to him are his faith as well as his family consisting of his wife and dog.
Q: Why did you move to Coppell to be a varsity assistant?
A: I knew that I wanted to be a high school coach, because I was previously at a middle school. Although I had another option to go to Independent High School,  I just thought coach Pehl's and Clint Schnell's knowledge of the game would be good to coach under because of their experience. I knew I could learn a lot from them and I really like the tradition of Coppell.
Q: What type of role do you play as a new coach?
A: I'm still figuring it out. There are certain aspects of game preparation that I am involved in but not as much as Schnell because he is the [primary varsity] assistant. I am another set of eyes. All of the coaches think differently so we all take away something different from one play. We all have different ideas on things in plays that could have done differently. I am another voice for the kids during practices and games.
Q: How has playing sports set you up to be a coach?
A: It is two different things being able to play a sport and coach one. Being a point guard you have to think like your coach more often than other positions; you have to be a floor general. As a point guard I had to become a coach before I actually became one.
Q: What differences do you see between the Frisco and Coppell ISDs?
A: Frisco likes to integrate technology, but while I was there they weren't capable of doing that. As much as they intended to use them, we only had 30 iPads that had to be checked out. As much as they wanted to do it, they really didn't have the means. The difference in middle school and high school is that I don't know 85 percent of the staff here. At the middle school level you know everybody on staff.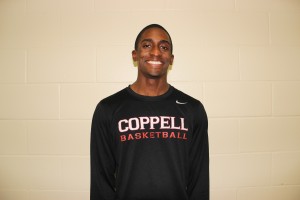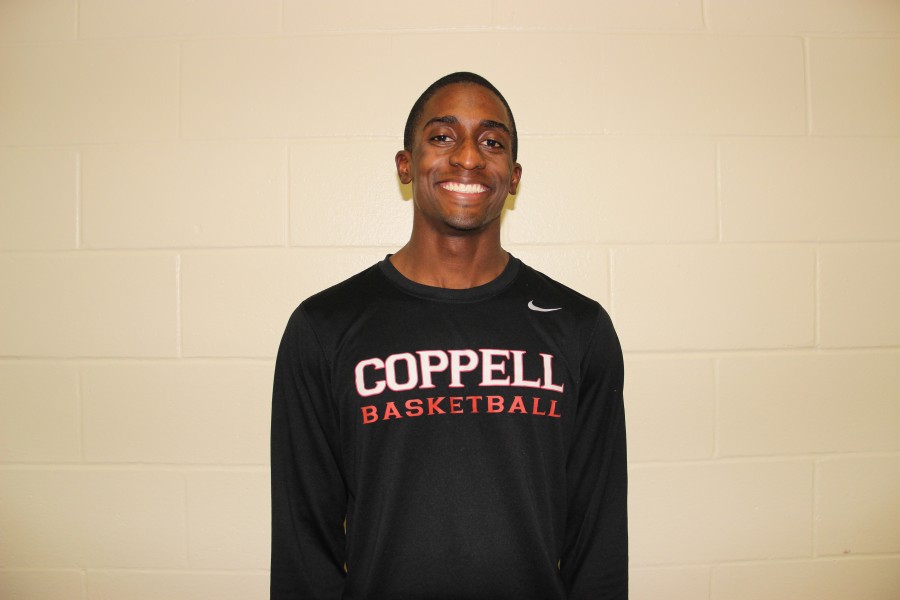 Q: What can you expect this season from the varsity roster?
A: From what the coaches have seen so far we are very capable to be successful this year, it's just a matter of when the guys will buy in. The funny thing is that that is not unique to Coppell. That is the name of the game you have more success, and when guys buy in there's not doubt. When there is doubt in what the coaches are asking you to do, it's difficult to be successful.
Q: Is it an absence of hard work or enthusiasm?
A: It's definitely not a lack of hard work. It is over 75 percent. Four experienced varsity players with one of them being a sophomore. There is a need for leadership; for guys to take ownership of the team. As a point guard someone needs to demand certain things from the team that they know we expect.
Q: How do you implement your experience as a point guard with you players?
A: Especially because we need leadership, I expect a lot from point guards because I was taught that in that position a lot is expected from you. If a team loses, the coach doesn't blame the players, that should be the same mentality of the point guard because they are the floor general. Just like I talk about in history, the great leaders, why were they successful and why were their empires successful? Because when a great leader dies a empire typically falls. Did you do your job on the floor? I am always in the ears of the point guards because that's what I played. As they go the team goes because even if your point guard is not your best player, it's still their responsibility to get the most out of the players at any given time.
Q: How do you think your presence will change the season?
A: Ideally, I'm a big preacher of hard work and setting yourself apart from others because of your work ethic. The saying goes 'hard work beats talent when talent doesn't work hard', well I think we have both. There are going to be teams more talented than us, and if we prepare going into the game and we just bust our butts during the game we will have a chance to beat those teams. There will also be teams that we are more talented than and if we have that same type of preparation and we play hard then we will blow them out of the water. That is the ideal goal; win the games that you should, win a couple of the that you shouldn't and fight based on your hard work. That is what I am constantly preaching and hopefully it bodes well for the guys.
Q: How do you think your chemistry is with the players since your arrival?
A: When coach Pehl or Schnell says something, because of their experience, they hear it. With me, based on their reactions at the time, if I tell them to do something, sometimes I don't know how much they hear me. I won't tell them to do something if I don't know what I'm talking about. Over time, it will grow but right now that is where I am at. I'm still trying to gage it because sometimes they hear me and sometimes it's like I'm talking to a brick wall. They think too much and that's something we can improve on: coachability.
Q: How are you acclimating to Coppell?

A: I'm still getting acclimated to high school and the new district, but just as I started getting used to it, basketball season started and I have to get used to teaching during that time. Before it is all said and done the season will be over. I'm always looking forward to year two. I still have to get used to some things but for the most part I kind of understand how Coppell works.