Good vibes felt throughout Trees with Walk the Moon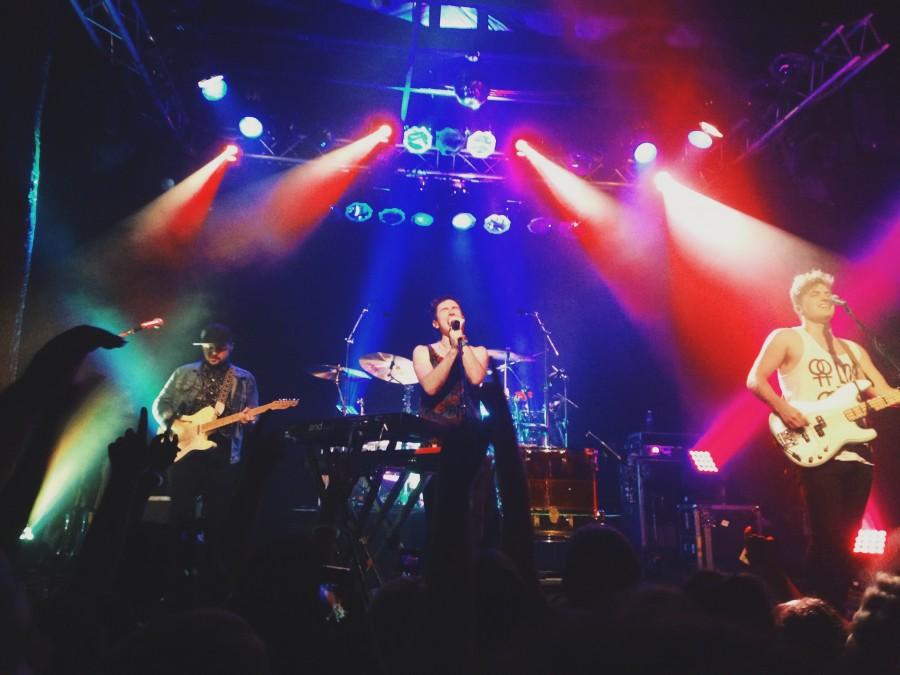 By Stephanie Alexander
entertainment editor
@stephanierose2u
DEEP ELLUM- Saturday night at Trees on Elm St. was full of color, positive energy and most importantly amazing music.
I was able to see Walk the Moon this past August at Southside Ballroom when they opened for Panic! At the Disco, which I still consider one of the best concerts I have attended due to both bands strong presence and performance.
A Cincinnati based band, Public (actually high school friends of Walk the Moon), was surprisingly enticing, with playing many originals and an unforeseen cover of Britney Spears' "Toxic". With a sweet electric sound, I am so happy I can relive their stuff on Spotify.
When Walk the Moon came on, it definitely felt like Trees exceeded its 600 people occupancy. Opening up with "Tightrope", everyone jumped and clapped simultaneously.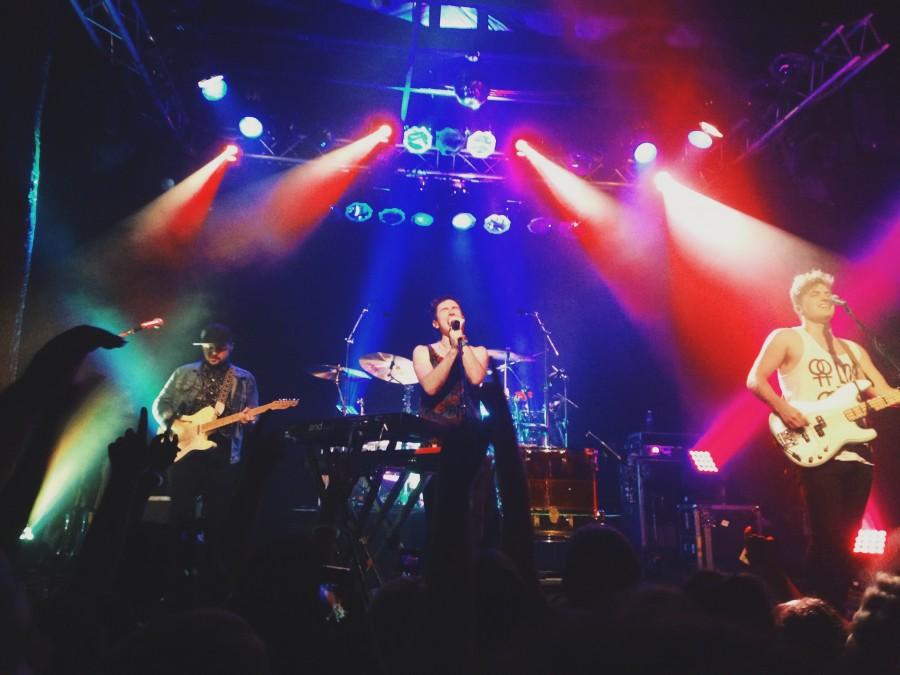 WTM is just such a fun band to see live, you never wanted it to end. They played new, unreleased songs that fans can expect to be on their upcoming album.
Every concert they have an initiation into the WTM family with their song "I Can Lift a Car".
"Take whatever makes you not feel like yourself, all the crap and negative energy and just lift it up," lead singer Nicholas Petricca said to the crowd while doing bench press like arm movements.
When they started playing the first encore song "Iscariot", it felt like a total family atmosphere. Everyone swaying to the slow song, my group was all holding hands and singing in unison. On top of that song getting to everyone's feels, it was a sad reminder that the show was just about over. Then the upbeat tune of "Jenny" filled speakers as each quick strum from bass player Kevin Ray ran a course through everyone's body the mood went from emotional to frisky.
Best $20 I have ever spent.