Science fiction becomes fact for engineering students through 3D printer
By Elizabeth Sims
Enterprise Editor
Centimeter by centimeter, the printer produces the small black gear to match the model glowing on a nearby computer screen. However, this is not a simple picture of the model. This is a very real, fully usable gear coming out of the printer.
While this may seem like the substance of science fiction, it is a reality for Coppell High School's engineering department. Near the end of last year, it acquired a MakerBot Replicator 1 three-dimensional printer from their booster club and spent that time working out all the bugs and learning Solid Works, a 3D modeling program, so it would be fully functional.
"It works a lot like an inkjet printer where it will print a layer out on the table and move the table down a little bit and put the other layer on top of that, That's how it makes it three dimensional," STEM Academy lead Mike Yakubovsky said.
Now, the printer is used for nearly every project and prototype the students create and generates the product in a fraction of
the time.
"We teach the students how to do prototyping, and now they are learning how to print their designs rather than making it out of cardboard or Styrofoam," Yakubovsky said. "Making it out of foam might take three to four days working five or six hours a day, in this case we can print in about four hours and if there is a mistake I can just print it again."
The engineering clubs also utilize this technology to prepare and run tests for competitions.
"For solar car, people have been printing parts to test out, and if any changes need to be made they just print them again. The competitive robotics team is actually printing a lot of the robot," junior Aaron Maynard said.
The students are able to take risks with this equipment as it has provided them more creative freedom.
"This 3D printing technology is pretty amazing because you can design anything you want and just send it to the printer," Maynard said. "We are more risky with our designs now because we can actually test them out. "
Senior Gunnar Schmidt has even used the printer to realize his goal of creating a mechanical turtle that can walk.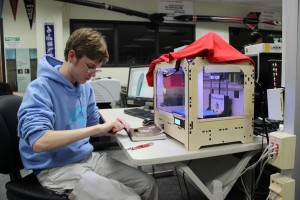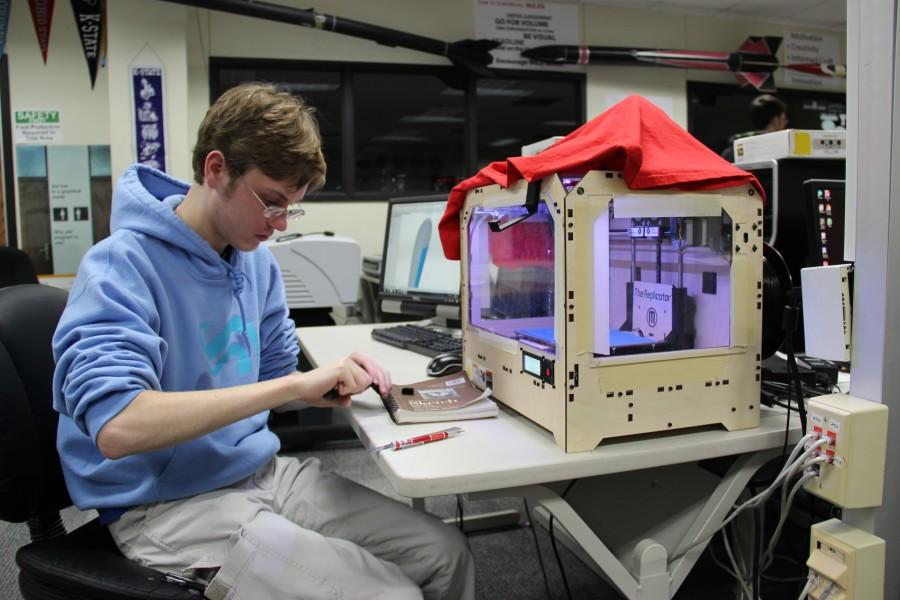 "Last year, I designed a 3D model of a mechanical turtle with moving legs that let it walk. Now I have been printing parts to start building it. I have found a few errors and I can just go back and plug new numbers into the computer and print it again," Schmidt said. "It's really helpful to have the 3D printer because if I make mistakes I can go back and fix them."
This single piece of technology has opened a world of opportunity for the engineering students as they push the limits of their creativity. Now, they are working to raise more funds to buy more printers to increase their productivity.