From minions to wrecking balls, this year's top Halloween costumes are epitome of 2013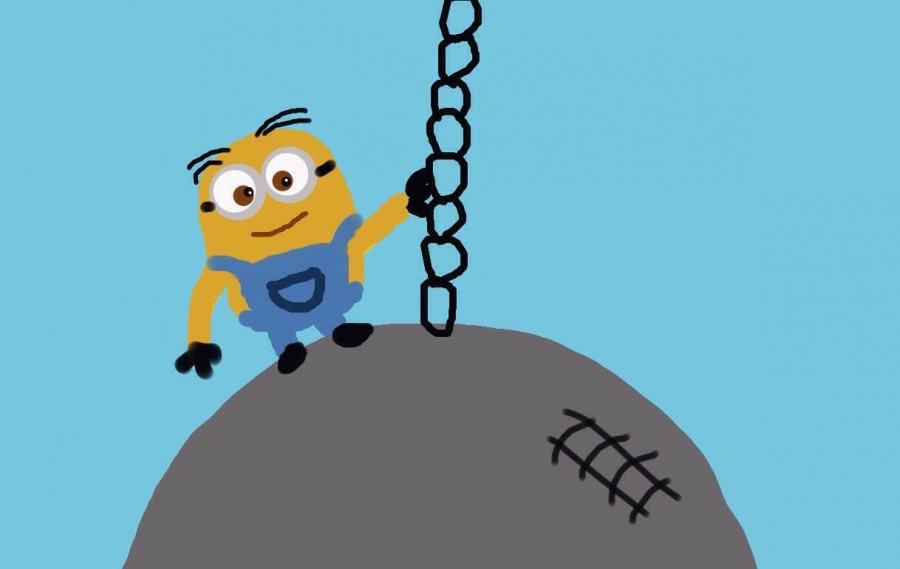 By Sloane Samberson
Staff Writer
All Hallow's Eve is creeping up upon us. The one night when you can splurge on candy and dress up to be someone you are not. My predictions for this year's array of costumes consists of musical artist, movie and television inspired costumes to sum up the eventful year of 2013.
10. 80s dude or dudette- The 80s are back. 80s music, 80s movies, 80s icons, the whole shebang. Whether you dress up as Michael Jackson or Cher and Dionne from the movie Clueless, you will look rockin' this spooky Halloween night.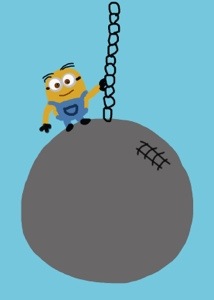 9. Superhero- Since the release of the first Marvel comic, superheroes have been a hit costume choice for boys and girls of all ages. With the release of Iron Man 3 in May and Man of Steel in June there is bound to be many Supermen and Iron Men costumes in your neighborhood.
8. Wrecking ball- Miley Cyrus' music video for her song "Wrecking Ball" has made a deep imprint on America. I would not be shocked if you see a giant wrecking ball walking around on Halloween night. How does one dress up as a wrecking ball? Well, it is possible. Just construct a huge gray spherical suit, attach a chain and you are set!
7. "Walking Dead"- Zombie's are a classic costume choice when it comes to dressing up for Halloween, but since the boom of AMC's "Walking Dead", the zombie costume has stepped up to a whole new level. If you are brave enough, dress up as a zombie slayer. Neighborhoods across America will definitely need them considering how many zombies there will be this Oct. 31.
6. "Game of Thrones"- HBO's drama "Game of Thrones" is a very popular television show amongst the most mystical of us all. There are many characters you can become for Halloween night. Whether it be Eddard Stark or Daenerys Targaryen, you are bound to make a statement in your magical attire.
5. Minion- Everyone has loved the little yellow guys from Despicable Me ever since its release back in 2010, but with the release of Despicable Me 2 back in July, many kids will dress up like the quirky minions for Halloween. There are even minion costumes fit for adults, so do not be afraid to show everyone your inner child.
4. The Ylvis fox- The Norwegian duo, Ylvis, recently became a worldwide sensation with their song "The Fox (What Does the Fox Say?)". Americans are not quite sure as to what the purpose of the song is, but what they do know is that the song is very catchy. Put on a tail and fox ears and you can be the Ylvis fox for a night. Lets just hope you know what to say when you approach your neighbors door to get candy.
3. The Great Gatsby- If you are wanting to go classy for the night, put on your suit and tie or flapper dress and party like it is the 1920s. Great Gatsby inspired costumes will be ever present amongst teenagers and young adults who saw the movie back in May or read F. Scott Fitzgerald's book. If you are lucky, maybe a cunning aristocrat will ask you to come party with him on Halloween night.
2. "Duck Dynasty"- Long beards, camo and cajun accents are a big trend all thanks to Robertson boys of "Duck Dynasty". You can pick up and authentic costume that reflects a duck hunter from Party City. You can also make your own costume by adding your own flair (especially if you are a girl).
1. "Breaking Bad"- With "Breaking Bad" coming to an end in September, many loyal fans will keep the hit television show's memory alive by dressing up as Walter White and Jesse Pinkman. Just put on a lab coat and a pair of goggles, and you will practically look like a scientist.