CHS halls are alive with "The Sound of Music"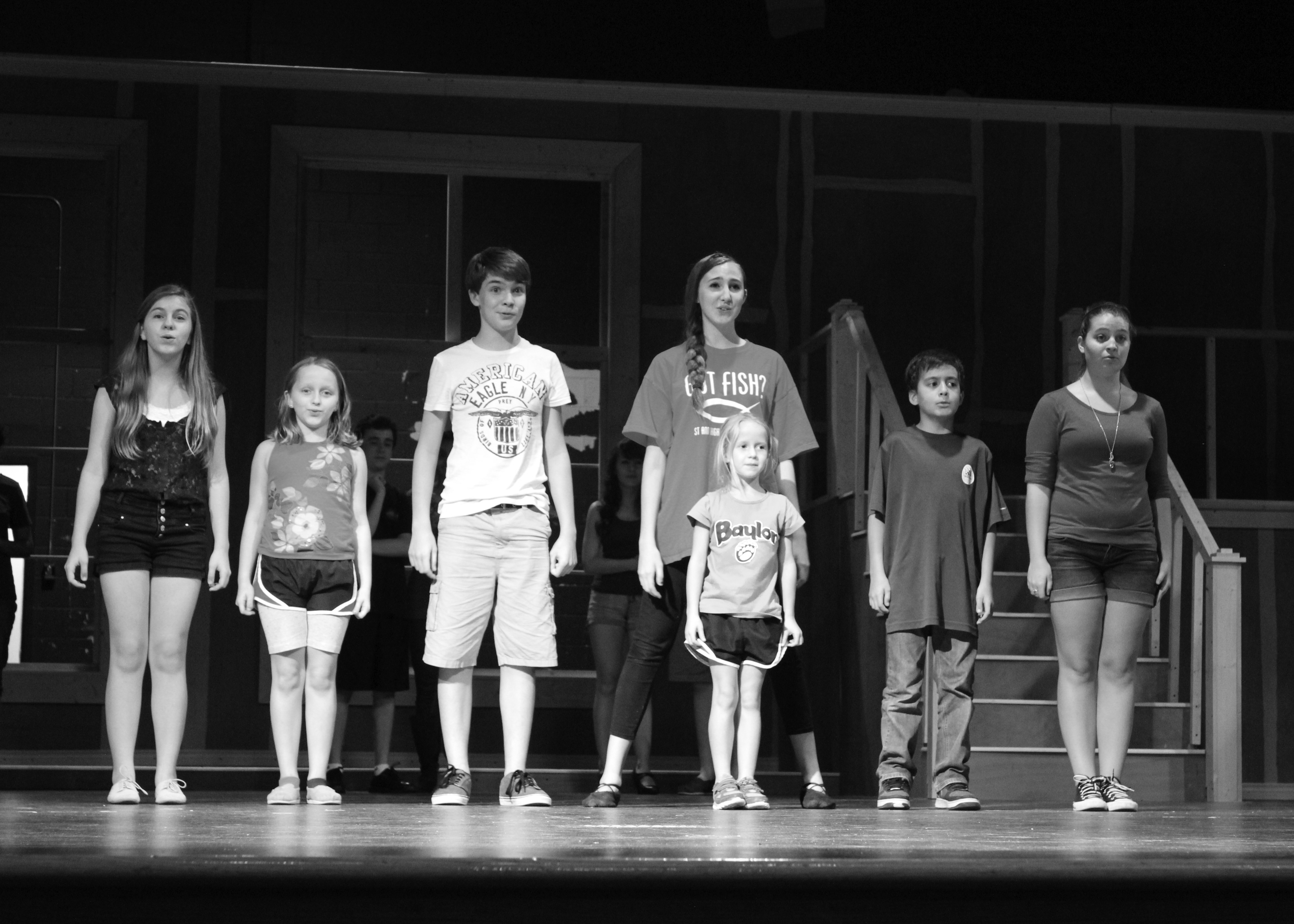 By Caroline Carter  

Staff Writer
The Coppell High School Theatre Department will transport its audience to Austria through its adaptation of "The Sound of Music". Filled with iconic songs and scenes, the fall musical will be yet another great production for CHS Theatre.
For theater director Lisa Tabor, the decision of which production to choose came to her in an unexpected way.
"I had been trying to think of which production to do for a long time," Tabor said. "Everyone laughs at me for this, but I thought to myself 'what is God's favorite musical?' I then thought of 'The Sound of Music'. I pulled up the music on Spotify and started crying."
Past fall musicals have included "The Drowsy Chaperone", "Beauty and the Beast" and "Into the Woods".
"We hadn't done an older production like this in awhile," Tabor said. "It is a musical I had grown up with. When I watch it, I think about how I watched it with my mom. It has sentimental value for me."
When Tabor told her students the news, they shared her same enthusiasm.
"When I asked my students, they all said they loved it and watched it as children," Tabor said. "One of the things I considered when choosing 'The Sound of Music' was its popularity among high school students. Anybody can come see it since it is a family musical."
With auditions on the second and third day of school, cast members have had busy schedules with daily rehearsals lasting several hours. In addition to the student cast, Tabor needed three students from elementary and middle school to assume the roles of Gretl, Marta and Kurt, three of the four youngest Von Trapp children.
"The younger cast members can only stay until 8:00 [p.m.], but they have been really good," Tabor said. "Some of my high school students actually have a shorter attention span."
Senior Aaron Kennard is one of many cast members who has performed all four years of high school. For his final fall production, Kennard will portray Herr Zeller, a Nazi in Austria.
"He is essentially the villain of the musical," Kennard said. "I am excited since I have never gotten to play the villain before. When I was reading the script, I realized he is more annoying than mean. Every line he has pushes other people's buttons."
Senior Emily McIntyre has also participated in CHS theater since she was a freshman. McIntyre is no stranger to the stage, since she will once again be in the leading role. This year, she will portray Maria.
"The character Maria has bits of my own personality, and I have become very comfortable with the role," McIntyre said. "I am most excited to be doing this show because I grew up with the movie. I have always looked up to Julie Andrews, and she is such an inspiration. I have such a respect for Rodgers and Hammerstein, and doing one of their musicals was the perfect way to end my senior year."
Like all senior cast members, the final performance will be a very memorable and emotional time.
"I have been preparing for this time for the past four years," McIntyre said. "Throughout the past couple of rehearsals, I have been thinking 'where is the moment when I will have to prepare myself since I will probably start to cry'. There is still more to come after the musical, but the last show will be bittersweet."
Performances of "The Sound of Music" will occur Oct. 25, 26, 31 and Nov. 2 at 7 p.m. as well as Oct. 27 and Nov. 3 at 2 p.m.