Baseball Notebook: Music gives players chance for expression
By Alex Nicoll
Sports Writer
Football players have their Spartan war cry and their iconic march through the banner before games. In basketball, each player has their own warm-up routine. At Coppell High School the baseball players stick to good old-fashioned walk-up music.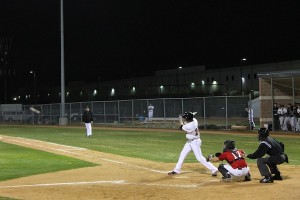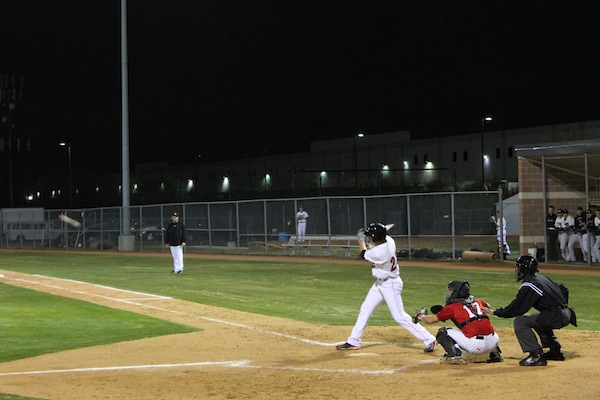 Each team has its own version of expressing their individuality and creativity, but where others have varied in their ideas baseball has stuck with its national past-time.
This year, some players are embracing more cultural roots than the "traditional" hype music. Of course you have the classics like senior catcher Matt Delaney's "Till I Collapse" by Eminem, but if you look at the choices by senior left-fielder Daniel Day and junior second baseman Cal Hernandez, it's a change.
When others play contemporary Christian songs or popular Top-40 music, Day chose a Scottish-themed tune and Hernandez embracing his Latino background chose a more infectious choice.
Hernandez's choice was not only to reflect on his heritage; it was more to embrace team hazing.
"Since everyone on the team gives me a hard time for being Mexican, I thought it would be funny to go up [to bat] with a Mexican walk-up song entertainment," Hernandez said.
A seemingly odd choice for music, it had little effect on his parents.
"My parents did not really mind the music," Hernandez said. "They thought it was funny."
Even though Hernandez's pick was an amusing shock to the whole team, he admits that Day's walk-up music was easily the most shocking.
"I had no idea what his walk-up music was until I heard it for the first time," Hernandez said. "It was awesome."
For the whole season, they are stuck with what they picked but for them, they love their choices. Players met together before the season and picked their walk up songs.
Every night the Cowboys grace the Coppell Complex, fans get to experience the songs chosen by the players. They get to experience their personalities, some relaxed and some not, as the choices the players make reflect them.
Cramer at lead of the pack
Senior first baseman Jackson Cramer is having a solid season batting .512. Not only is getting a hit over half the times he goes to bat, that number stands as one of the top five averages in Area 5A standings released by Dallas Morning News.
Brent Harryman of Mesquite Horn, Colton Buckner of Garland, Ellis Onic of Skyline, Brett Boswell of Rockwall-Heath are the other four that have a higher average. Harryman leads the area with a .553 average.
Cramer is one of the main run producers for the Cowboys recording 21 RBIs and 22 hits. He is a major reason the Cowboys currently stand tied for second in the recent standings with Flower Mound Marcus. The Flower Mound Jaguars are currently sitting in first after defeating Coppell twice and taking the season series 2 games to none.