People Magazine honors Storches for Taylor's Gift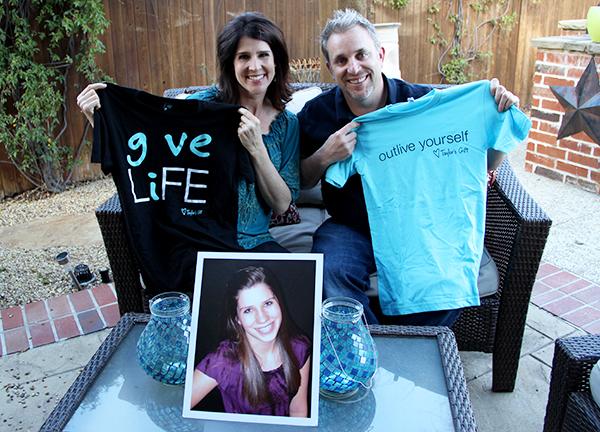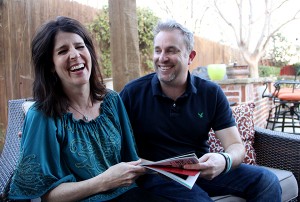 By Christina Burke
Features Editor
Flip to page 122 of People Magazine's January 2013 issue to see the faces of Coppell's very own Todd and Tara Storch, founders of the nonprofit Taylor's Gift Foundation in the "Heroes Among Us" section.
The well-known locals have been on the radar since the launch of Taylor's Gift in March 2010 after their 13-year-old daughter Taylor died in a tragic skiing accident in Colorado and donated her organs to save five lives.
The locally started Taylor's Gift Foundation has grown extensively in the past three years and is now beginning to be recognized in the national spotlight after writer Alicia Dennis of People Magazine sought out Todd and Tara Storch.
"We were contacted by a writer and eventually an editor last year about the work we were doing with the foundation, and they wanted us to do a follow up to a meeting with Patricia Winters, Taylor's heart recipient," Todd Storch said. "We met with the writer, and I had a meeting with People Magazine in New York while on business."
Dennis heard about Taylor's story from a colleague, and thought it would make a wonderful piece about ordinary people going through extraordinary difficulties.
"I was moved by the grace and strength of the Storch family," Dennis said. "In the midst of such a devastating loss, they tried to find something that would help others. I am so inspired by them and I felt that they can inspire others. It is amazing how many people can be touched by something because the story is beautiful. It is a really exciting, wonderful part of my job."
Although a brief one page spread, the process of writing the article took an extensive amount of time to complete. A few brief face-to-face meetings and several phone calls later, the story was finished and ready to be published.
The complete article includes a brief summary of Taylor's story and how that inspired the foundation, along with input from Taylor's organ recipients. The Storches knew they had done something good by sharing their story nationally.
"It's never easy to lose a child, but we know our purpose in life is now to help others," Todd Storch said. "Losing Taylor was the hardest thing we have been through, but the good that has come from donating her organs and the work of the foundation is making the world a better place for others. That's a beautiful thing and opportunity we take seriously and to heart."
The article also features Winters, who received Taylor's heart after the skiing accident in March 2010. Winters became well acquainted with the Storches after Tara Storch wrote her a letter after the transplant. Winters jumped on the opportunity to take part in the People article, thankful for what Taylor has given her.
"[Taylor] has given me life- the ability to live a normal life with my children, go back to work and function as a human being," Winters said. "You always envision not wanting to know who gave your heart, but Taylor is a part of me, she always will be, and I feel like I need to be a better person for her."
Students who were friends of Taylor continue standing by Taylor's Gift and are thrilled to watch the organization thrive through opportunities like this.
"It is a wonderful thing to see the Storches be able to share their story with everyone on a national level in such a popularly read publication," junior Kasey Tucker said. "Inspirational stories spread through media can have such an effect on the lives of others, and the article in People is allowing for the opportunity for Taylor to change more lives."
The Storches believe they are blessed to have so many people support their work through the foundation and look forward to the audiences that can be reached by being featured in People.
"It was real exciting [getting contacted by People]," Tara Storch said. "To know Taylor's Gift is going to get an opportunity of national publicity is an absolute blessing. National media has made Taylor's Gift known and put us on a different platform."
Talk of Taylor's Gift through national media will be proving important for the foundation as it draws more attention to organ donation and as Tara and Todd Storch come out with Taylor's Gift: A Courageous Story of Giving Life and Renewing Hope, a book to be released April 1.
The book presents the story of the Storch family and Taylor's organ recipients getting through difficult times with faith.
Taylor's Gift teaches everyone that they have the ability to make the world a better place. Registering to become an organ donor can save numerous lives, and telling people about organ donation can have even more widespread effect. With an article in People Magazine, Taylor's Gift has the opportunity to reach an entirely new audience with every issue picked up.
"Our hope is that we can continue to help others through our foundation, and consistently reinforce that we all have a gift within," Todd Storch said. "It is very easy to outlive yourself."
For more information about the Storch family or how to become an organ donor, visit taylorsgift.org.