Choir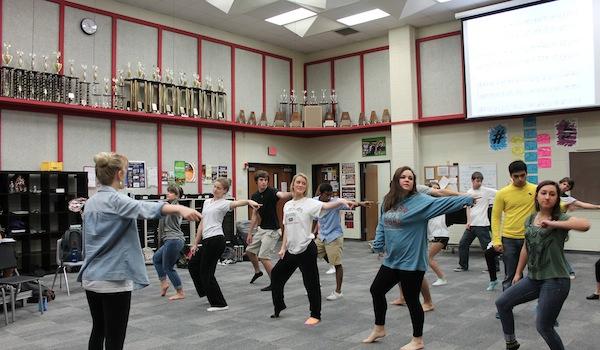 Head director Joshua Brown and associate director Will McLean instruct over 170 students in the choir program at Coppell High School. The choir program has three concerts per year, in addition to two Vivacé! shows and a Madrigal Feast.
The choirs also participate in various competitions throughout the year. Choir has entered in UIL competitions each year and the ensembles have done well in the past and are poised to do very well this year. Also, the new show choir, Respira, will be competing in a show choir festival in Branson, Missouri this upcoming April.
Extremely proud of their award-winning choirs, the choir directors and new accompanist Jedda Jones have helped lead the choral groups to ranking among the top choirs of Texas 5A public schools. Along with performing and impressing locally, the CHS choirs have performed nationally and internationally. They have performed nationally in major cities such as Chicago, Boston, New York City, San Antonio, Washington D.C. and St. Louis. Internationally, they have performed in countries such as Canada, England, France and Italy.
Coppell High School has a very prestigious and talented choir program, constantly competing and winning as a choral group. Not only have they competed as a group, but also individual students have auditioned and were selected to participate in the District, Region and State Honor Choirs last year. The CHS choir program has exceptional students and staff involved with it, which is what makes it such a standout arts program at CHS.