Luttmer lives at sea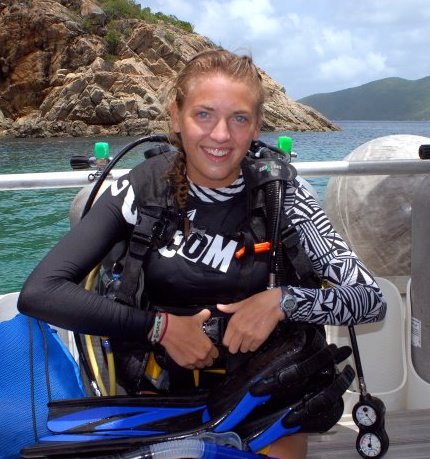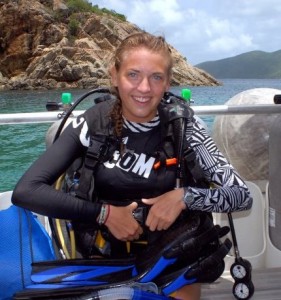 By Nikki Dabney
Staff Writer
If you have spent any time on a boat, whether it was on a fishing trip or a cruise vacation, you have probably experienced seasickness. Senior Megan Luttmer suffers from a different ailment – land sickness.
Luttmer has spent three weeks of her last two summers on a boat, sailing the seas of the British Virgin Islands. She attends a camp called Sail Caribbean, the leader in teen sailing, scuba diving and community service adventures.
"We were a bit apprehensive since the camp was so far away and outside of the U.S., but we were also excited about the opportunity that she had to experience all that Sail Caribbean had to offer" Luttmer's mother Kelly Luttmer said.
She lives on a sailboat with 15 people her age, a captain who is a sailing expert and one mate who is usually a marine biology major.
"Living on a boat with 15 people for three weeks can be really stressful," Luttmer said. "At first you don't know anybody, but we become a family really fast. We fight. We laugh. We cook together. We clean together. By the end, we love each other."
The campers sail on a 50-60 foot sailboat with a kitchen, table and chairs and four bedrooms.  Unless it is raining, they sleep on deck. Food, usually consisting of fish and meat, is provisioned to the sailors, and they have to make it last.
"The food is tasty, but you can't eat constantly," Luttmer said. "It's hard to adjust, especially for the boys. If we overeat, we will run out of food."
When they dock on shore, the campers participate in beach cleanups. A different beach is chosen each year. They pick up all the trash on the shore to help keep it a pretty place and to avoid pollution.
"We have found some pretty interesting stuff," Luttmer said. "One time we found a toy tractor."
Luttmer and the other divers can clean up areas most people do not think about: the ocean. They scuba and snorkel to search for pollutants that are carried by the ocean. Toys, apple cores and plastic tubing are among the items they have found. There are some things they cannot remove though because they have become a home for the wildlife.
"Megan always kept us excited for everyday whether it was sailing, scuba diving, or just relaxing," fellow camper Maddie Harmon said. "She was helpful to anyone who needed help when sailing or scuba diving and she was a confident leader."
Besides the community service, Luttmer's camp is a learning experience. She has learned how to tag sea turtles and calculate their population. When she or one of her sail mates catches a turtle, they place a metal plate in the flipper. It contains statistics such as the animal's weight, if it's lost any limbs and where it was captured. Sometimes they use satellite tags in order to mark and recapture and estimate the sea turtle population.
Luttmer has been a swimmer for as long as she can remember. She has had an individual coach since she was three years old and competed on a club team until the middle of her junior year.
"I love to be in the ocean because I've always been interested in marine biology and I like seeing the unknown," Luttmer said.
Luttmer learned to scuba dive the summer of her sophomore year. When she first learned, she received her open water and advance open water certification. This past summer she got certified as a rescue diver, so she can dive up to 150 feet by herself. Luttmer's favorite dives are night and wreck dives, where she is allowed to penetrate and look inside a sunken boat.
"Night dives are my ultimate favorite," Luttmer said. "On the surface they freak me out beyond belief because I just have a flashlight and can only see directly in front of myself. Everything else is pitch black. I can see all the creatures that only come out at night."
Luttmer wants to major in photojournalism and her dream job is to be an underwater photographer for National Geographic.
"My dream job combines everything I love – traveling, photography and marine biology," Luttmer said. "I want to show the world what is going on through photos and tell my story."