Coppell High School Band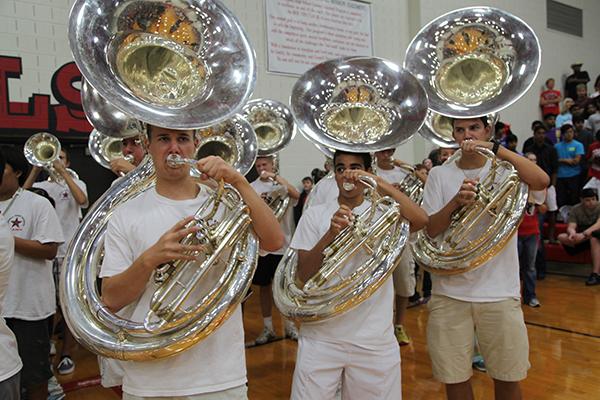 The Coppell High School band program is one of the finest programs in the United States. Composed of over 350 students from all 4 grades the band program has won numerous awards, championships and honors, ranging from local and state contests to the prestigious Tournament of Roses Parade. The band has been a consistent winner of the Texas State Solo and Ensemble Championship 10 years in a row, along with being a consistent finalist at the State Marching Competition.
The Coppell Band focuses on marching from June to November. During the month of June leadership camp is held as well as freshmen camp. The whole month of August is dedicated to full band camp. During marching season the band performs at every football game during halftime and regularly attends marching competitions on the weekends, all leading up to the State Marching Competition or Bands of America competition, depending on the year. This past season the band placed 5th in the State Marching Competition.
After marching season the focus shifts to concert band as well as individual performance. The Coppell Band has won the sweepstakes award at UIL for the past 12 years. The band also consistently has the most students in the All-region and All-state band as well as the most students who medal and are awarded as Outstanding Soloists at the annual Texas State Solo and Ensemble contest.