Soundgarden breaks 16-year silence with impressive King Animal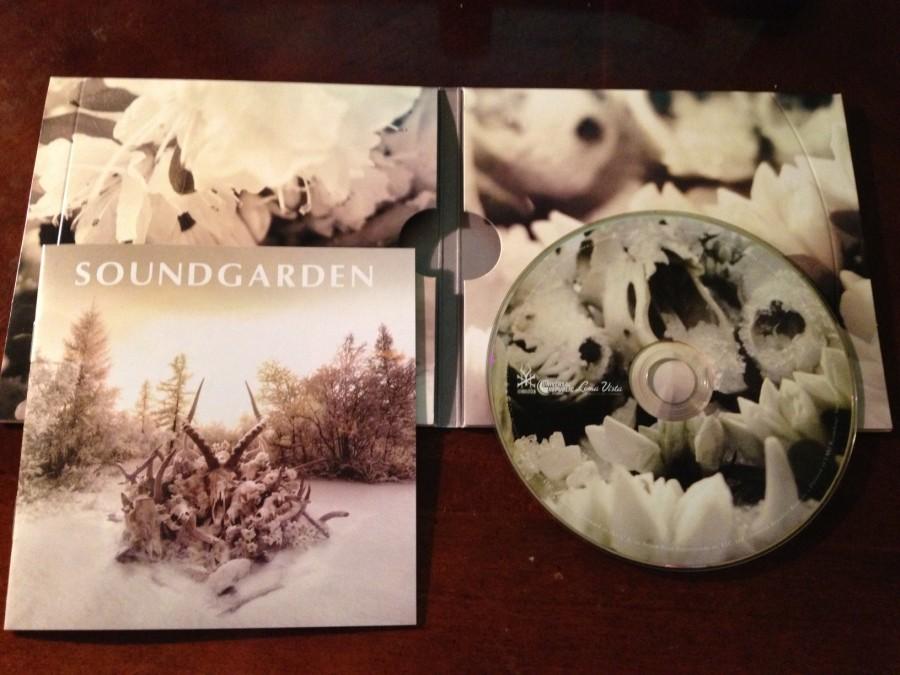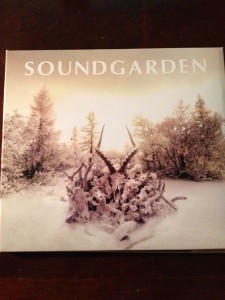 By Thomas Hair
Opinions Editor
When people remember the 1990s music scene, the first thing they think of is grunge. They think of Nevermind and flannel shirts. Kurt Cobain and unruly youth with shredded jeans.
Led by a host of Seattle bands in the early 90s, grunge quickly developed its own subculture and swept the nation with its dynamic and authentic brand of alternative rock. The music of many 90s grunge bands remain popular today – namely that of the "Big 4″ of Grunge: Nirvana, Pearl Jam, Alice in Chains and Soundgarden.
My favorite of these four influential bands, Soundgarden, broke a 16-year silence when they appeared on the soundtrack for The Avengers earlier this year. The hype that had been rapidly building about the band's unexpected reunion culminated with the release of King Animal on Nov. 13 – Soundgarden's first album since 1996's Down on the Upside.
When a bunch of nearly middle-aged guys pull out their dusty old guitars after being away from the spotlight so long, I normally wouldn't have very high expectations. But this is Soundgarden. They've never released a dud – and King Animal isn't one either.
From the moment you hit the play button, the appropriately titled first track "Been Away Too Long" makes it very clear that Soundgarden hasn't lost a step since its 90s glory days. This track is just the Soundgarden guys rocking out with attitude and having a good time. The production is more polished than what I'm used to from Soundgarden, but the sound of Chris Cornell's classic howls trading off back and forth with crisp, energetic riffs from Kim Thayil is one that immediately pumps you up.
Soundgarden returns to their trademark odd time-signatures, more technical guitar work and less polished production on "Non-State Actor", "By Crooked Steps" and "A Thousand Days Before", three songs driven by some groovy and energetic riffs from Thayil that would sound right at home on Badmotorfinger or Superunknown.
The band outdoes itself on the fifth track, the best one thus far: "Blood on the Valley Floor." This track is as heavy and barbaric as the title suggests, balancing a dark atmosphere with immense groove. The slow, pounding riffs will bash your skull in with a sledgehammer if cranked up. The first true "wow" moment on the album comes when a layered guitar solo crescendos on top of the groovy riff, with Cornell's tortured wails in the background.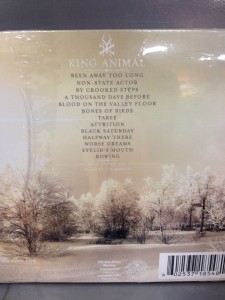 "Bones of Birds" tones things down a bit with more of a mellow, mysterious vibe. Its soaring, heartfelt chorus is one of the best on the album. I especially loved Soundgarden's experimentation with atmospherics on this song, making use of keyboards, bird cries and sinister bass runs that pop up out of nowhere.
King Animal continues to gain momentum with Track 7, "Taree".  This song is a classic Soundgarden jam with a memorable chorus and my favorite guitar solo on the entire album. The band does a great job of building an exciting climax at the end of the song, as Cornell shouts "Taree!" while Thayil does some impressive finger acrobatics on his guitar.
Unfortunately, all of the energy that had built up over seven consecutive great songs went out the drain on the dull eighth track. "Attrition" follows the Soundgarden formula (fast guitars and Chris Cornell's typical vocal fireworks) but nothing is memorable and parts of the song seem very out of sync, especially the drumming. The choo-choo background vocals at the end actually made me cringe.
Luckily, the worst song on the album is quickly followed by some of the best. Cornell and Thayil break out their acoustic guitars for "Black Saturday", which begins with a tranquil mood that reminds one of a campfire song, but abruptly shifts into abrasiveness when stormy electric guitars and bass suddenly enter.
"Halfway There" is hands down one of the catchiest songs Soundgarden has ever written. I could see it as the radio hit of this album. Soundgarden has always had a knack for churning out ballads that manage to stay on the right side of the line between emotionality and cheesiness. In the vein of "Black Hole Sun", "Halfway There" is no different.
"Eyelid's Mouth" has a tribal feel to it, with low-pitched, chanted vocals. The tribal groove and chanted vocals keep on going and going like the Energizer bunny, gradually hypnotizing you into bobbing your head to the beat. The 13th and final track, "Rowing", is a meaningful song that challenges listeners to never give up on life and to keep "rowing the boat" no matter what. The fuzzy bass sound and fantastic vocals that resonate at the end make an ideal moment to conclude the album with.
Ultimately, King Animal is a solid album, a worthy successor to any of their 90s albums. I was very pleased with how diverse the sounds on this album were. King Animal features modern hard rock, 90s grunge, stoner rock and even acoustic rock. Long-time fans and new listeners alike will find a lot to enjoy here.
That being said, I do have a few minor complaints about this album.
Though he still has one of the most instantly recognizable voices in rock history, it is noticeable to fans of that band's older work that Chris Cornell's vocals are more strained and a bit less commanding than on Soundgarden classics like "Rusty Cage." No one expected Cornell to sound like he did when he was 26, but two other aspects of King Animal come up short: the drumming and the lyrics.
King Animal may not be able to match the song-by-song brilliance of Superunknown, but it's been 16 years and this album is still thoroughly enjoyable. Chris Cornell, Kim Thayil and company haven't lost any of their old chemistry or ability to write top-notch rock music. Welcome back, Soundgarden.
Standout Tracks: "Been Away Too Long", "Non-State Actor", "Blood on the Valley Floor", "Halfway There", "Eyelid's Mouth"
Rating: 3.75/5