Seniors 'conduct' musical futures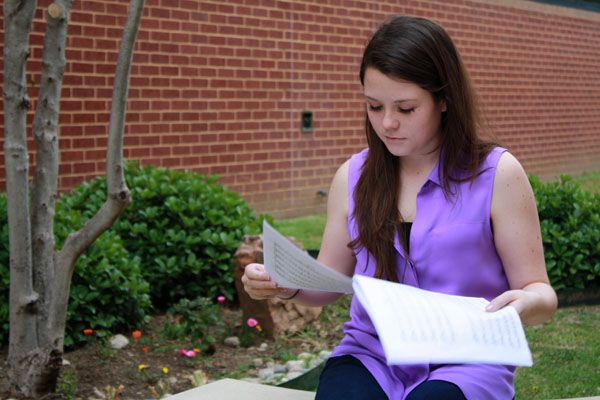 By Jordan Thompson
Staff Writer
Music is a universal language that any person can develop a connection with; some people become so influenced by it that it becomes a piece of who they are. Seniors Tori Mills and Davis Loose were inspired by music enough to pursue it educationally in their future.
"It was something I have always done, or at least as long as I can remember," Loose said. "My mom put me in a music school as a preschooler and it caught fire."
For nearly 15 years Loose has considered music to be one of his hobbies. Even as a senior in high school he still sees it to be a part of his future as an adult. Loose is planning to attend the University of Oklahoma next year and is strongly considering majoring in the field of music, despite how difficult maintaining a musical career can be.
"What I plan to do with it depends on my major, which is still undecided, but hopefully I'll use it to get a job performing somewhere on the side," Loose said. "Music is a hard career to get into, particularly recording or performance. Teaching would be an option, but not the best career move. Mostly I'm doing it because I love it so much."
Loose is not the only senior prepared to brave the obstacles of a musician. Madrigal choir member Tori Mills has committed to Belmont University in Nashville, Tenn. next year and will major in Biology, with the intent to become an anesthesiologist, and minor in vocal performance.
CHS choir director Alberto Torres was not surprised to learn that his student of two years had been accepted to such a prestigious music school.
"Her skills are quite refined. She has always been a fast learner and a naturally musical person," Torres said.
Not only has Mills achieved experience as a varsity choir member, she is also a three year member of the Youth Chorus of Greater Dallas.
"It is exclusive," Torres said. "The audition process is rigorous, and if you make it the caliber of literature is amazing."
Mills' vocal drive dates back to her early love for singing, and her love for the craft has been fostered by her family's support.
"No one else in my life is musically inclined so to speak, but I've always loved music, and gravitated towards it from a very early age," Mills said.
Loose, on the other hand, might have received his musical genes from his father, David Loose.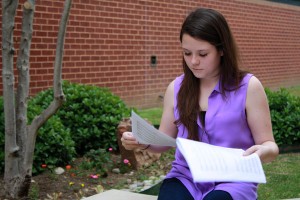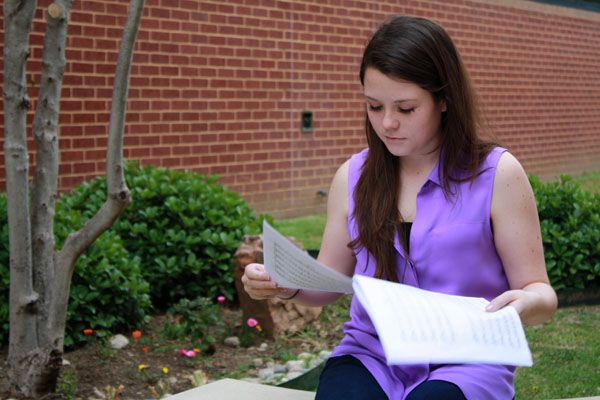 "My dad is very musical and would DJ for parties and such," Loose said. "He was a pick-up guitar player and I heard him playing music all the time and he would always laugh when I would sing along. My parents always talk about when I was little, I would sing 'My Maria' by Brooks and Dunn."
In addition to learning to play the piano, he picked up saxophone, guitar, harmonica, melodica, mandolin and the ukulele.
"Recently I have tried the organ, which is actually much different than the piano," Loose said.
Despite the remarkable range of instruments Loose has learned to play, it isn't his self-discipline that truly encourages him; it is his passion for music alone and his desire to keep it in his life because it makes him happy.
"People who perform classical music professionally are not quite suited to my lifestyle," Loose said. "They practice for hours a day, literally their only job is practice, which I don't have the attention span for. Mostly I'm doing it because I love it so much."
Mills also views music as a piece of who she is, regardless of what she career she chooses down the road. In fact, the amount of selfless energy she invests into her responsibilities as a choir member as well as her leadership qualities will surely come in handy if she decides to pursue any one of her other possible disciplines.
Both Mills and Loose are working hard to grow as musicians. While Loose challenges himself to master a wide range of instruments and attain musical flexibility, Mills solely perseveres to strengthen her voice and knowledge of music. No matter what career they attain, their determination and discipline with music will surely bring success their way.