The Debate has Lasted for too long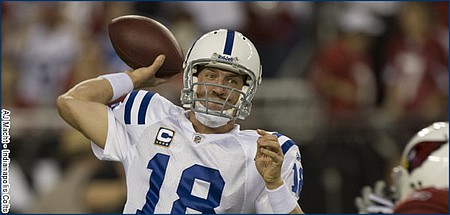 By Wren Culp
Staff Writer
It's been the most debated subject in the world of sports in the last eight or so years. It has dominated news stories everywhere. It's a never ending question. Who is the better, Manning or Brady?
                It's undeniable that Manning and Brady are the two best quarterbacks in the NFL at the moment. They have unbelievable statistics, teammates and coaches supporting them. But since they are the best in the league, which is better out of the two? Let's look at the statistics of the two.
                Peyton Manning: 44,194 yards, 323 TD's, 162 INT's, 94.3 QB rating
                Tom Brady: 26,446 yards, 196 TD's, 86 INT's, 92.9 QB rating
Now I know that Tom Brady has taken the Patriots to the Super Bowl three times in four years. And I also know that Manning has been to the Super Bowl once, where he defeated the Chicago Bears 29-17. But in this discussion the winning of the Super Bowls does not count.
When Manning came into the league in 1998, the Colts went 3-13. He had a rocky start, but it got significantly better. In 1999 he led the Colts to a 13-3 season with no help from the defense.
Brady came into the league with as a fourth string quarterback. Over a couple years he was moved to the backup quarterback position, with Bledsoe in front of him as a starter. He dug the Patriots out of an 0-2 hole and brought them to an 11-5 finish.
Now, a lower level question would be who the smarter quarterback is. I am going to have to pick Manning on this one. His knowledge of the game, his coolness under pressure, and finally his study habits give him the edge. Let's face it; Manning is a film room rat. He knows his play book like the back of his hand practically.
So my decision? Sorry Patriots fans, Manning is the better of the two. And for a long time I had not been able to decide, until the Colts played the Dolphins on Monday Night Football. They controlled the game with only 14:53 and 37 plays.
And my biggest reason of them all. Last season, the Colts had no running game at all. Peyton Manning carried that team to win nine games in a row. He was also awarded MVP honors that year.
The debate will continue I'm sure, but here is where I stand. Agree or disagree, it's up to you.
Peyton Manning vs. Tom Brady can be found here.