The end of the Harry Potter era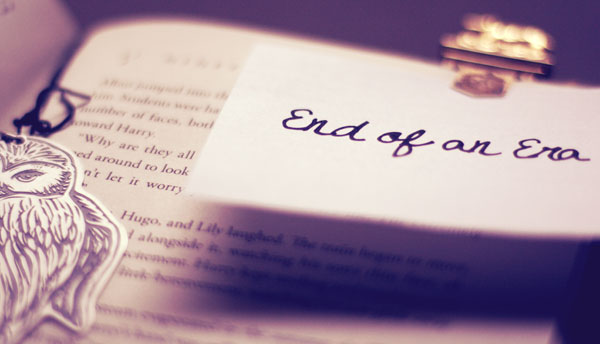 By Tolu Salako
Staff Writer
Rewind 10 years to Nov. 16, 2001 when millions of kids around the world wear their best black polo blouses and appropriately colored house ties. Boys draw their best lightning scar on the right side of their forehead while girls try their best to look like 11-year-old Hermione Granger.
Kids of all ages drag their parents to the nearest theatre to watch the worldwide phenomenon of "Harry Potter and the Sorcerer's Stone."
Fast forward to July 15, 2011 when teenagers drive to Cinemark Vista Ridge or AMC Grapevine Mills Theatre to wait outside for more than two hours for the end of the movie series. Students sit through the movie in costumes similar to those from 10 years ago, and before they know it, tears are streaming down their faces as they realize the story that they grew up with has come to an end.
"I believe that I was 8 years old when I read the first book, I remember this because on my 11th birthday, I checked the skies for owls carrying Hogwarts acceptance letters," CHS 2010 graduate Elisa Farrell said. "It wasn't until after I caught up with all the books that had been published that I realized how much I was looking forward to the rest."
The series has had its ups and downs; from critics of Rowling's work saying it was a book of witchcraft in the form of a child novel to its receiving multiple awards including the British Book Award and Lifetime Achievement Award.
"There are a lot of characters that you can relate to; like I know where Luna comes from, I know how it feels to be a Hermione," senior Christina Wagner said, "They were such great characters and there were elements in all of them that anyone could relate to."
Harry Potter and the Sorcerer's Stone was first on shelves in 1997 when many students at CHS were between the ages of 1 and 5. J.K Rowling invented another universe that children all over the world wanted to enter. No matter how many times kids tried to run through Platform 9 ¾, the world of Hogwarts could only be entered through reading the words on the page.
" [The Harry Potter series] means a lot to me because it's a great story, and I have a connection with the characters," sophomore Lauren Lason said, "I feel I've been with them for so long because I know everything about them."
Along with the Harry Potter novels and hit movies, fans have always had an interesting way to honor the release of the next book or movie. Since the end has finally come, all the crazy Harry Potter costumes and parties are part of students' collection of cherished memories.
"For the premiere of 'Harry Potter & the Deathly Hallows: Part 1', I convinced my boyfriend to arrive three hours early to get the best seats possible and there were so many amazing costumes walking through lobby, such as Hedwig, Rowena Ravenclaw, and Rita Skeeter," Farrell said. "It was like a party, with people who we had never met before, trading favorite quotes, making friends and bonding over our shared love of all things Harry Potter."
The Harry Potter franchise has made over $7 billion in the last 10 years while the last movie alone made more than 1 billion dollars increasing profits of theatres around the world.
"[The Harry Potter franchise] was a record setting movie for sure." Director of Public Relations of AMC Theatres Ryan Noonan said, "There's no way to speculate what will happen down the road with Harry Potter out of theatres. Harry Potter has been very successful and we are sorry to see it come to an end."
The story of Harry Potter will probably be read for years to come because of the relatable aspects with the wizard world and "muggle" world. The story contains many morals including the idea of overcoming adversity that make it possible to be read for many generations to come.
"Obviously [Hogwarts] is a wizarding school, so it's not exactly the same; but some of the day to day issues of seeing my students deal with peer pressure and people who see things differently are similar," Chemistry teacher Emily Blake said.
Students must say their goodbyes to the story that they have grown up with and appreciate the cherished memories of the books, movies, playground games relating to the books and costume contests.
However there are ways to relive the life of Harry Potter by taking a visit to Harry Potter World in Orlando, Fla. or registering for Pottermore, a website offering new background material of the world of Harry Potter and where for the first time being, e-books will be available. The story of Harry Potter will never die.