Larson impresses in spring game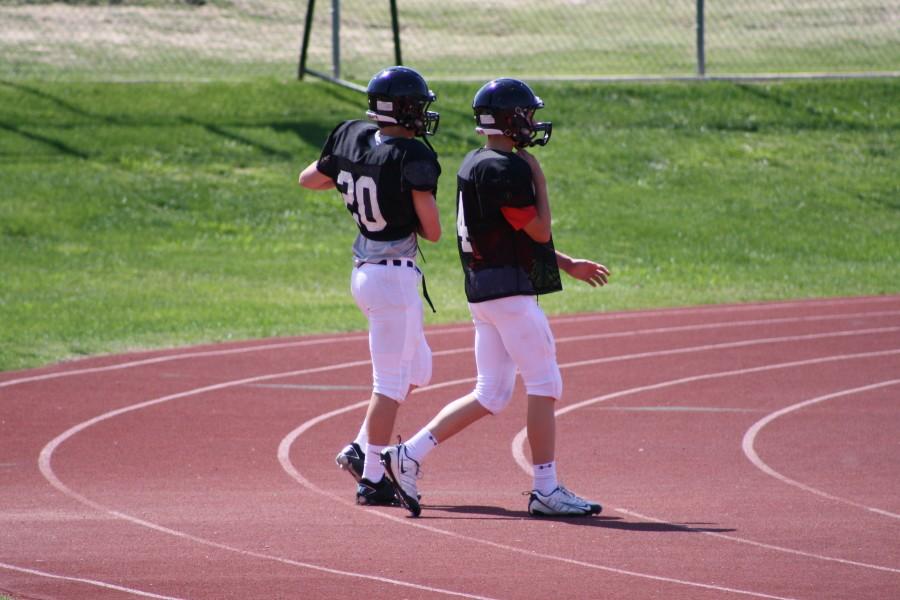 By Peter Sblendorio
Sports Editor
At the conclusion of the Coppell Cowboys' football spring game on Thursday night, a game in which the starting offense (Red Team) beat the starting defense (Black) 20-0, junior quarterback Jake Larson had to have been feeling pleased with his performance.
Larson is slated to take over the reigns at pass-thrower from senior Joe Minden, who threw 3436 yards and 30 touchdowns in 2010. The junior, standing a 6-4, 240, was impressive in the Coppell exhibition, as he led the Cowboys' projected starting offense on several strong drives.
The quarterback helped lead the Red Team to the red zone on the opening drive before running back Luke Jenner scored an early touchdown. On a later drive, Larson hit sophomore wide receiver Jacob Logan with three passes, including one from five yards out for a touchdown.
Head coach Joe McBride has given his vote of confidence to Larson, stating that he would be the starter at QB if the season started today. Larson will have a lot to prove when the season starts next September, but the Cowboys are confident that he can lead the way.
For more on Larson's spring game performance, click here.