I Dare to B club demonstrates the importance of city parks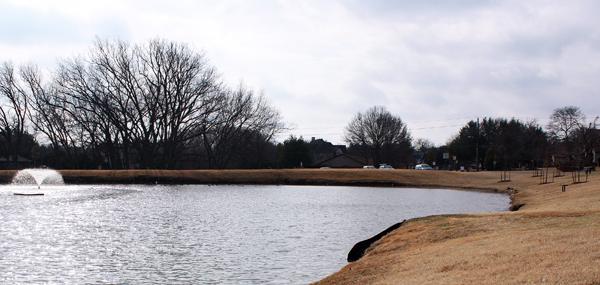 Brian Hwu
Staff Photographer, Graphic Designer
Video by Barret Huie
KCBY
Over the years, parks have played an important part in the Coppell community. However, the parks in Coppell have often been the target of trash and litter left by citizens.
Last Saturday, the I Dare to B club demonstrated the importance of keeping the city's parks clean.
Initially, the purpose of the I Dare to B club was to help students in the IB program earn CAS (Creative, Action and Service) hours. In the process, the club has done a lot more for the community.
Senior and co-president of the club Sarah Mithani understands the importance of the balance between the community and the environment.
"A lot of clubs at the high school, such as the Sierra Club, ECoppell and I Dare to B get together to do service hours to [better the environment] in Coppell," Mithani said.
Instead of just earning CAS hours, Mithani and other members of the I Dare to B club decided to go out and give back to the community by cleaning up trash left behind at the Duck Pond on East Bethel School Road.
"It's important to keep our parks clean because, if we don't, then our future kids [and] grandkids will have gross parks and won't have a safe clean place to play," junior Tiffany Vu said.
Many of the members such as junior Vicky Kao took on the responsibility of others.
"Since people are generally the reason [why] parks get trashed, it is our responsibility to make sure that it gets cleaned up so we can have a healthy environment to live in," Kao said.
Members of the I Dare to B club learned more than they expected to at the recent trash pickup. Vu was one of the many coming up with new ways to improve the way Coppell parks are maintained.
"Coppell should have more trash cans around parks and restaurants," Vu said. "People should be more self-conscious of what they do with their trash. [It is not] that hard to just walk over to a trash can and throw it away."
Members also came to the trash pick up in concern for future generations.
"Trash in our parks is dangerous for kids to play in areas where they could be hurt by trash and litter that people leave behind," junior Helena You said. "Everyone of all ages in Coppell can enjoy spending time in clean, beautiful parks."
Junior Laura Poe joined the I Dare to B club in order to be around others with the same interests as her. In addition to finding others with the same interests, she discovered the importance of parks and the environment.
"Nobody wants to live around dirty parks with trash everywhere," Poe said. "[It's harmful] to the environment, animals and plants in the area. If we don't take care of our parks, they'll [become] unfit for anyone and anything."