On Thursday, the Coppell football team plays Dallas Jesuit in the Class 6A Division II Region I area playoffs at Ford Center in Frisco at 7 p.m. The Sidekick's executive editor-in-chief Sri Achanta spoke with The Roundup editor-in-chief and football team captain Logan Thompson and sports editor Peyton Bristow for insight on the game.
How has this season been overall?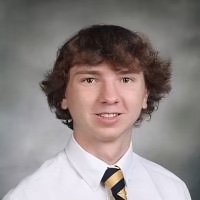 Bristow: The season overall has been a very weird one, simply because the second week of the year we opened and got a big home win against Rockwall. No one expected that to happen. We've been losing to Rockwall for a few years now. The very next week we came out to a not very strong J.J. Pearce team and barely won on a field goal with nine seconds left. We've kind of seen that throughout the year as well. One of the things I noticed is that we've played a lot of our opponents in the past. So if it's been a team that historically we've done pretty well against, we will kind of lower ourselves to their level and not play as well. But on the flip side, if it's a team like Highland Park who has been historically good, we can raise ourselves to that level.
The defensive team has improved a bunch. One of the things I remember from the Rockwall game was our offense was really good. They put up 60 points but our defense allowed 59 points, and it was a struggle to watch because you're really hoping for those key third down stops in the defense, and it was hard to get those. But last week, against Arlington Bowie, the defense was amazing – barely gave up one touchdown the entire game and they were controlling the entire game.
Coppell's defense has allowed 179 points scored throughout the season and had a couple shutouts. How are the Rangers going to break through Coppell's defense?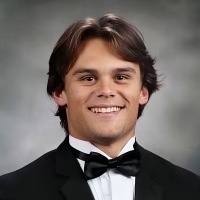 Thompson: Coppell has a great defense like you mentioned – the 4-2-5 defense offers a lot of versatility. We have a young offense that is mostly junior led. We have one returning starter, but they've had their ups and downs. Putting the ball on Jesuit's junior quarterback Charlie Peters, and letting him see what he can get done.
Bristow: So I think it will be very interesting. We were talking about potential opponents last week with our sports information director and he was saying that Denton Guyer is good but Coppell's defense – it's scary. But our offense has developed in these last few weeks into something scary, too. Following the injuries of Cooper Cutler, a star wide receiver who tore his ACL, a few other wide receivers emerged. The chemistry between Peters and Cutler was amazing, but the chemistry now between Peters and these three or four wide receivers is something even greater. Now instead of just one weapon, we have four different weapons. 
Throughout its season, Coppell scored 447 points. One of the reasons behind this is Coppell's quarterback, junior Edward Griffin. In the last game alone, Griffin completed 17 of 25 passes for 353 yards. How specifically is Jesuit looking to deter Griffin? 
Thompson: He's a great quarterback. He's probably the most accurate quarterback we've played all year and that's definitely something that we're aware of. His receiving corps is great– you got Baron Tipton, Ayrion Sneed, a lot of guys that are big time playmakers. A focus of this week is trying to maybe throw him off his game any way we can but he's very hard to throw off.
Coppell has several receivers that have made big plays throughout the season, such as Luca Grusoli, Ayrion Sneed, Baron Tipton and Tucker Cusano. Does Jesuit have any specific methods for taking on each of the receivers?
Thompson: It's a very different receiving corps than I've seen. Coppell has two wideouts, big lengthy guys that can go up and get the ball. Cusano and Sneed are both the slots but they're just very agile, very quick guys. We match up well against them in terms of speed, so we have to make sure we can capitalize off of that and not overthink it too much. You put too much pressure on your passing defense and then it gives them an opportunity to run the ball well. You have to respect the run game too.
Bristow: I know that our safeties have been really good, so maybe they catch the ball but they won't get very far.  The number one way that we've seen to combat that this year is to not even allow it to give the quarterback time to look at those receivers. 
Last year, Jesuit lost in the area playoffs against McKinney. How has last year's loss motivated the team throughout the season?
Thompson: It's my third year on varsity. I was here when we played Denton Guyer two years ago and that team eventually went to state or the semifinals. It's been two consecutive years of having very difficult second round matchups of state championship caliber teams. It leads to a sour taste in your mouth. We are focusing on trying to be a player-led team. 
What are the emotions that the team is feeling right now, including your student section?
Thompson: For Coppell, it's kind of a rarified air there. I know there's a playoff drought and the team has had a hard time winning games in the playoffs for a little bit. On Coppell's side there's a lot of energy and a lot of excitement, because it's just something they haven't been around, which definitely helps all out, making it a fun atmosphere. On our end, there's nothing to lose. When you're in the playoffs and you've won your first game, there's no expectations. It's just win or go home. There's definitely the feeling of urgency because this could be the last game [we play]. Hopefully we get a good turnout from both sides.
Bristow:  It's a variety of mixed feelings for us. A lot of it is that we've had some tension with Coppell in the past, mostly with baseball in playoffs. Coppell has a notorious student section, I mean that as a compliment. Our student section leaders have done a good job getting people to the big games this year. 
There's a lot of media and scouts coming to watch this game. How does it feel to play under such attention?
Thompson: As a leader on the team, I get nervous not for myself but for my teammates. When there's a lot of outside attention, guys tighten up and they lose focus or maybe try to do too much. My job is that everyone's focused and remembering that there can be all the buzz around. Earlier this year, we played at Southern Methodist University against Highland Park, our big rival. We had about 15,000 people down at Ford Stadium and Channel 8 was there so we have some experience with that. But it's cool. There's only four years of your life where things are like this and you're the center of attention like this. 
Who have been some of Jesuit's top touchdown producers?
Thompson: Peters led really all passing statistics throughout the first five or so weeks. Henry Bourret, a running back and very good player, is very physical and loves to get those extra yards. Jack Yeskie is a great receiver who had two touchdowns last week. We're very spread out offensively, which is a good thing because you don't have to rely on one guy. 
Bristow:  As far as wide receivers go, Jaeger Krauss has really stepped up this year. He did really well last year as a sophomore, but especially this year. Jack Yeskie went off for two touchdowns last week against Bowie. As far as running backs go, Zane Williams had a really great game to open the year against Hebron and has been kind of quiet since but he's someone that can get you a first down. 
What is one team mantra for the season? 
Thompson: Our motto for the season is picked by the seniors then voted on. Our motto has been "fear nothing." People get distracted with everything going on and maybe how good an opponent looks but at the end of the day, you can't fear them. Shutting everything out and fearing nothing is probably the most important thing, not just in football but all of athletics. How we approach each week is just do it for your brother and don't be afraid to make a play and just get it done.
Bristow: I've seen that through the players this year. In the past it's always been this, 'Oh, it's a tough team, you know we'll probably lose, we'll get them next time,' but I don't think that there's ever been a time of doubt in these players' eyes, no matter the score, that they can't win. They're not scared to keep fighting.
Follow @CHSCampusNews on X.