After an unexpected vacancy for a Coppell High School's English II Honors teacher, the scramble for a new teacher began amidst a teacher shortage two weeks into the school year. 
Ericka Cansino took on the position in stride starting Oct. 16, two months into the school year.
"There is a teacher shortage, which makes it difficult to find new candidates," assistant principal/English department dean Colleen Lowry said. "It's like, 'Oh gosh', what are we going to do, and where are we going to find this needle in a haystack?" 
According to Lowry,  Cansino's extensive teaching and educational experience lifted her a step above other prospective applicants in the hiring process.
"One of the reasons I liked her was  because she had completed her graduate degree and is currently working on her Ph.D.," Lowry said. "That told me she is a lifelong learner, and any teacher who is a learner is someone I want to have on my team because they are willing to grow and learn new things."
Two decades ago, Cansino decided to pursue education as a career after interning at  various school districts. She implemented her previous studies in language and literature into her educational degree. Since, she has upheld 11 certifications and teaching experiences across different subjects and grade levels. Currently, she is an Abilene Christian University student finishing her doctoral degree in organizational leadership.
"I am always growing as an educator, I don't like feeling stagnant," Cansino said. "I like being front facing to students in the classroom, and I think that allows me to perform at my best right now."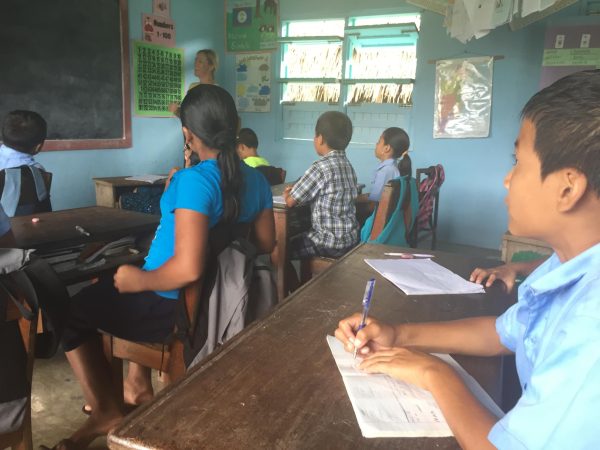 Cansino has taught many grades and in many schools, extending her educational reach internationally; she worked in the Belize Teachers for a Better Belize/UT Tyler Partner program, an internship from the administrative perspective, working with students of various ages inside of Mayan villages, Punta Gorda, Trinidad and Belize. 
"I remember going up a mountain, and seeing all the students walking up the mountain to get to school as it was their only way to get there," Cansino said. "It's not something you see frequently, the conditions with the air conditioning and open windows. It was definitely different."
Contrasting her traditional teaching experiences, Cansino has also worked as the Coppell Mathnasium Center Manager. In addition to expanding her skill set into math and working with younger learners, Cansino worked with CHS students who were employees at Mathnasium.
"I got to know the Coppell population and understand that these are students going to school, living lives like employees, and then going home and doing homework," Cansino said. "That's a lot to expect of a student. They are adults, managing real stress and performing at a level with so much responsibility for younger students' learning." 
Missing the front-facing interaction with students, Cansino returned  to teaching, eventually making her way back to the Coppell community at CHS. Under substitute teachers before Cansino's arrival, students often lacked class structure and feedback, negatively impacting learning.
"Having a proper English teacher helps my grade overall, as we get proper lessons from her," sophomore Aisha Qamar said. "Some teachers can be boring and it's hard to listen to their lessons, but it's easy to pay attention and understand what she's [Cansino] talking about."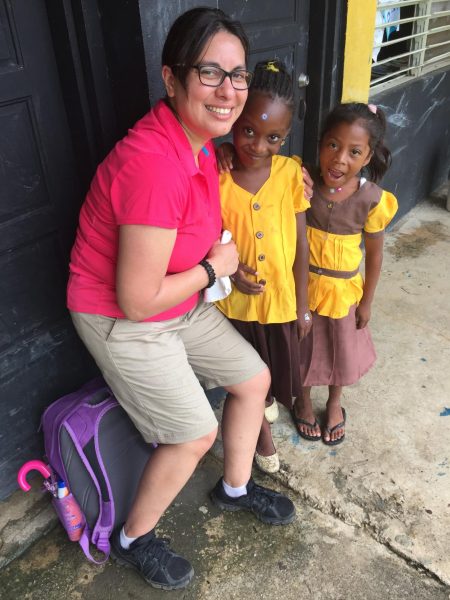 Upon arrival to the classroom, Cansino had students write letters to get to know them faster, see where they were at and what they were feeling.
"They have responded well in terms of changes," Cansino said. "They have taken everything in stride and gone with the flow."
According to Lowry, new teachers such as Cansino are integrated slowly into CHS. They are first connected to resources and people, where they can find help with items such as taking attendance, Schoology, lesson planning, school policies and Home Access Center to input grades. Cansino has learned the ropes of the English department through regular sixth period meetings, where English II Honors teacher Hannah Corley has gotten to know her.
"With her experience in various ages of kids, she brings valuable insight that the rest of us in meetings haven't thought of," Corley said. "She embodies FISH and GRIT, and even though she hasn't known her students for long, you wouldn't know that from her actions and caring for them."
After being thrown into the new teaching role, Cansino hopes to navigate through the school year by implementing more consistency in the classroom and finding her own rhythm.
"I had to pick up everything really quickly, and so finding a rhythm where I am moving at a good pace rather than feeling like everything is coming at me fast would be nice," Cansino said.
Follow Sabah @sabah__uddin and @CHSCampusNews on X.