Coppell Chess Club returns with national co-champion in 2023 National High School Championship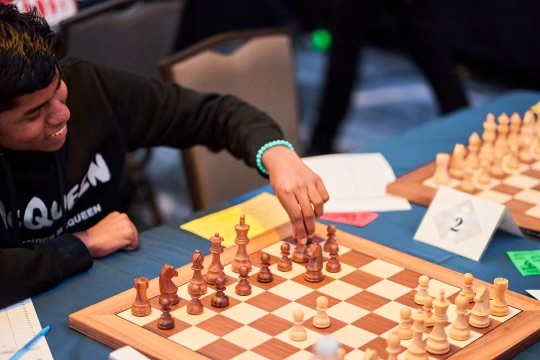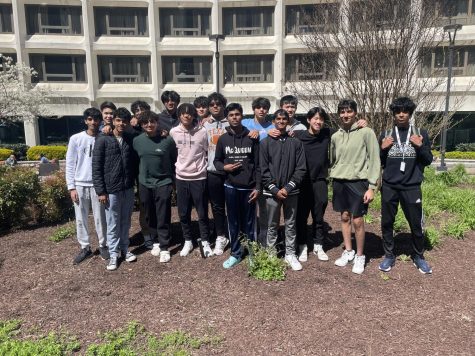 The Coppell Chess Club competed at the 2023 National High School Championships, with every competitor placing among the top 25 in the nation.
The tournament was held in Washington D.C. from March 31-April 2, consisting of 16 competitors from Coppell High School.
CHS junior Chess Club president Sharvesh Deviprasath tied with co-champion Jason Wang. Deviprasath's chess rating increased to 2425 after his placement in nationals.
"After my last game, I came out with no reaction, I was so starstruck," Deviprasath said.
In his last winning game, against BASIS Chandler junior Sandeep Sethuraman, Deviprasath was playing on the defensive for the majority of the game.
"An hour into the game, my pieces are misplaced, and I'm lost," Deviprasath said.
Towards the end of the game, Deviprasath played the queen's sacrifice to seal his victory, in a game where he initially expected to draw.
"There's an understanding in chess that when you're losing to someone, and [your opponent] has a really beautiful way to win, you're supposed to let them play that move," Deviprasath said.
Coppell sophomore Matthew Xie, junior Varun Ravilla, junior Jayden Chui and junior Ameya Kulkarni placed in the top four unrated teams in the nation.
The club competed in four categories: unrated, under 800, under 1600 and open division.
To prepare for nationals, Deviprasath offered each member guidance during their weekly practice games. 
"Shar is a really advanced player, a national master, so he taught us different strategies and openings to prepare for the tournament," Chui said.
In early March, the team also competed in the 2023 Texas State Scholastic Chess Championship in McAllen, taking home a landslide victory. Coppell's win in the state tournament allowed the sign-up fees for nationals to be waived. 
To cover the expenses of participating in future competitions, the club hosts local tournaments to fundraise for their travel. The club collectively raised over $2,000 for nationals.
"They're very competitive," Coppell Chess Club sponsor Ray Pool said. "They're the ones who challenge each other."
The club is expected to grow its membership, due to the rise of popularity within the chess community and Coppell's leading performance this year.
"This is the first chess tournament experience for a lot of our [members], so I'm sure with more experience, we'll do even better," Deviprasath said.
Follow Sruthi Lingam (@sruthi_lingam) and @CHSCampusNews on Twitter.